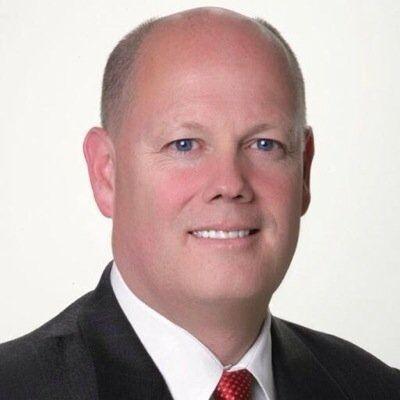 Colorado's legislature is eyeing a bill that could incentivize junk lawsuits instead of protecting unwitting victims from preying lawyers.
Sponsors of SB-23-168, Colorado state Sens. Sonya Jaquez Lewis, Chris Kolker, and Reps. Javier Mabrey and Jennifer Parenti, are introducing legislation they say will level the playing field when victims bring lawsuits against firearm manufacturers for the horrific crimes committed by remote third parties. In simpler terms, these lawmakers want to shift the legal fees to the firearm industry when those cases ultimately fail in court.
These lawmakers are letting activist groups off the hook for preying on victims' families for co-opting their suffering caused by criminals, all to advance a political agenda. Instead of protecting victims, their legislation would encourage ambulance-chasing lawyers to victimize them all over again.
That's exactly what happened when Sandy and Lonnie Phillips lost their case, were saddled with legal fees and were left hung out to dry by Brady United, the gun control group that used them to advance their antigun agenda.
National Review reported Sandy Phillips said, "the Brady leadership also encouraged Lonnie and me to sue Lucky Gunner, the dealer that sold the stockpile of ammo to Jessi's killer. When the judge dismissed the suit he said, 'it is apparent that this case was filed to pursue the political purposes of the Brady Center.'"
At the end of the day, Brady abandoned them, knowing their case was a lost cause.
The Phillips family said they didn't know the risk of the financial burdens when Brady encouraged them to sue firearm businesses following the tragic murder of their daughter by a mentally-ill criminal in Aurora in 2012. Lawyers for Brady never informed them Colorado law would require them to pay defendants' legal fees in dismissed cases. Brady apparently failed to inform the Phillips family Colorado law at the time contained a general provision that shifted attorney's fees to the plaintiff whose frivolous tort law claim is dismissed before trial. Brady also failed to inform them the Protection of Lawful Commerce in Arms Act (PLCAA) prohibits lawsuits against firearm manufacturers for the criminal misuse of firearms.
Unsurprisingly, you will find no mention of this case on Brady's website today. The Phillips case is the only time the fee-shifting provision in the state immunity law has ever been applied. And the law is doing its job — stopping unfounded lawsuits, like one filed by Brady, to blame members of the industry responsible for the criminal misuse of firearms lawfully sold.
The deranged criminal that murdered their child had no association with any of these firearm businesses. The murderer had no criminal history but did have an extensive disturbing mental health history. Mental health authorities at the University of Colorado were familiar with the murderer's homicidal thoughts yet declined to have him involuntarily committed to a mental health facility. Had they done so, the murderer would have been listed as a prohibited individual by the FBI's National Instant Criminal Background Check System (NICS).
The National Shooting Sports Foundation (NSSF) has been at the forefront of ensuring the background check system works as intended. Those individuals who cannot be trusted to possess firearms must be listed in this system. That includes criminals convicted of a felony, fugitives from the law and individuals who have been adjudicated mentally defective by a judge or involuntarily committed to a psychiatric facility. NSSF's FixNICS campaign changed the law in 16 states, and the president signed the bipartisan FIX NICS law to provide states with the resources to enter all disqualifying records to the FBI. Disqualifying records submissions skyrocketed 270% between 2013 and 2020, from just 1.3 million disqualifying records to more than 6.14 million when the firearm industry launched this effort.
The firearm industry strongly backs aggressive prosecution of criminals that misuse firearms. Those responsible for the crimes must be held accountable and responsible for the damage they cause. This proposed Colorado legislation wouldn't solve these problems. It would only encourage special-interest groups to abuse victims and their families once again with only the goal of advancing an unconstitutional, anti-Second Amendment agenda.
Lawmakers should be asking one question: did the Brady gun control group disclose to the Phillips family the legal consequences of bringing a junk lawsuit knowing it wouldn't succeed? They must also demand answers from Brady, which reported $3.4 million in revenue in 2020, about why they walked away from the Phillips family, leaving them $200,000 in debt and bankrupt.
The answer isn't to shift fees for legal fees to those who have proven in court they bear no responsibility for the crimes committed by deranged individuals with no connection to a business. Colorado's answer to this problem stops exploitative layers from victimizing families all over again.
Lawrence G. Keane is the senior vice president and general counsel for NSSF, The Firearm Industry Trade Association