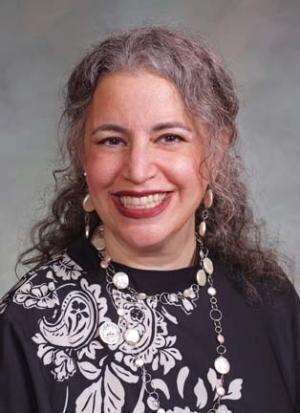 Battling and surviving cancer — as I have done – can often be made easier when the cancer is detected early. It is great news that Congress is considering bipartisan legislation that would offer revolutionary early detection screenings through Medicare.
Though early cancer screenings, such as tests for breast and colon cancers, receive well-deserved public attention, few people know only 14% of diagnosed cancers are caught through screening. That is because tests are available to screen for only five of the hundreds of cancers that are diagnosed across the country each year.
Multi-cancer early detection (MCED) technology is a game changer.
Stay up to speed: Sign-up for daily opinion in your inbox Monday-Friday
MCED uses a blood draw to screen for dozens of types of cancer at once — not only significantly expanding screening ability, but also making those screenings more accessible to patients who live in rural and under-resourced communities with more limited access to care. By changing the way cancers are caught, this innovation is changing the trajectory of the entire war on cancer. Finding cancer early gives patients a four times greater likelihood of survival, at half the cost of treatment.
Seniors are at the highest risk of developing cancer. This year alone, one million Medicare beneficiaries will be told they have cancer. With access to MCEDs, those diagnoses can start to be made in earlier stages, when the cancer is more treatable.
This is why it is imperative Congress ensure those who are on Medicare are not last in line to receive these MCED tests.
The Medicare Multi-Cancer Early Detection Screening Coverage Act has drawn support from more than 400 organizations across the country, including several here in Colorado, as well as more than 300 members of the U.S. House and Senate. In fact, our own U.S. Sen. Michael Bennet has been the prime sponsor of the legislation in the Senate, and his bipartisan companion bill will be reintroduced soon.
In order for these advances in cancer detection to be fully realized, Medicare patients cannot be left waiting for years of bureaucratic delay to have access. With the passage of one bill, Congress can cut through years of federal red tape.
There is precedent for this type of legislation, since Congress previously acted to cover mammograms to detect breast cancer and pap smears to spot cervical cancer.  This legislation is the logical next step.
Cancer treatment can be a long, grueling and exhausting road, and where the road leads is often unknown. Easing the journey that patients like me must take through early detection should be a no-brainer, even in a deeply divided Congress.
Let's hope the strong bipartisan support for expanding early cancer detection, combined with President Joe Biden's passionately focused war on cancer through his "Cancer Moonshot" will provide the impetus to push this common-sense bill over the finish line.
Dafna Michaelson-Jenet, a Democrat from Commerce City, represents District 32 in the Colorado House.