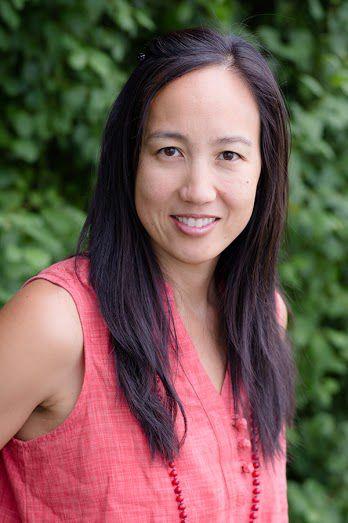 As the owner of a Denver-area business providing therapeutic massage, acupuncture, chiropractic care and naturopathic medicine, I have a deep understanding of the importance of taking care of health concerns, from both individual and business points of view.
Last year I had a part-time employee who needed a hip replacement. She couldn't afford to miss work to take the time off for the surgery and recovery. Ultimately, she was forced to move back to her home state of Alabama and live with her parents so she could afford to have the necessary surgery — surgery that would have enabled her to return to work.  This was expensive to the business since I lost a trained and reliable member of my team, and I now needed to take time to interview new candidates and then get them trained in a process which typically takes five to six months.  
Had paid family and medical leave insurance, or FAMLI, been available — as proposed in Senate Bill 188, now pending in the Colorado legislature — she would have been able to take time off from work and still pay rent and basic expenses. 
Like all small-business owners, I find it expensive — and difficult in this market — to recruit, train and retain a new employee. It costs about 33 percent of an employee's annual salary to recruit and replace an employee, adding up to nearly $8,000 to replace a minimum-wage earner, $16,500 to replace a worker making $50,000 and $26,400 to replace someone with an $80,000 salary.
When I find the workers I need who are loyal, hard-working, focused and productive, the last thing I want is for them to leave due to a common problem like an injury, serious illness or a family emergency. 
At some point, everyone has a sick child, an aging parent, a new baby, or a personal injury or illness. Without paid time off to care for themselves or a loved one, workers worry about how they're going to make ends meet with no paycheck. The reality of this situation means workers either report for work but are too stressed to be productive — or stay home to take care of their family responsibilities, risking financial hardship, like eviction or car repossession, and threatening work stability. 
Business owners can't afford to have their employees be present but not engaged because they showed up for work even though they're concerned about an elderly parent alone in the hospital. Such "presenteeism" costs businesses $150 billion a year.
There's a solution that works in other states as well as around the world: paid family and medical leave programs. A win-win, paid leave allows employees to take the time they need to live up to their family responsibilities — caring for themselves, a sick kid or elderly parent — and know they'll still be able to pay their bills while employers get the focused, productive workers they need to build their business.
Funded by split employee-employer contributions between 0.3 and 0.6 percent of wages, workers will be able to use leave for caring for an ill parent, child, spouse or other close family member; to welcome a new baby into their home, or for their own serious illness, and will receive 50 to 90 percent of wage replacement (on a sliding scale). The program will be administered by the Colorado Department of Labor, and it will be easy for employees and employers alike to access the program.
Many small businesses  want to provide paid family and medical leave but simply can't afford to do on their own. The FAMLI Act makes paid family and medical leave accessible to all businesses, and for a fraction of the cost of temporary disability insurance. 
The FAMLI Act will enable workers to care for their families and still stay afloat financially — while helping businesses retain productive and happy employees. Sure, there are many ways to assist small business owners, but FAMLI must be among the easiest, most needed and most common-sense of them all.
Sharon Hwang is the owner of The Wellness Center in Glendale and is a member of Good Business Colorado.