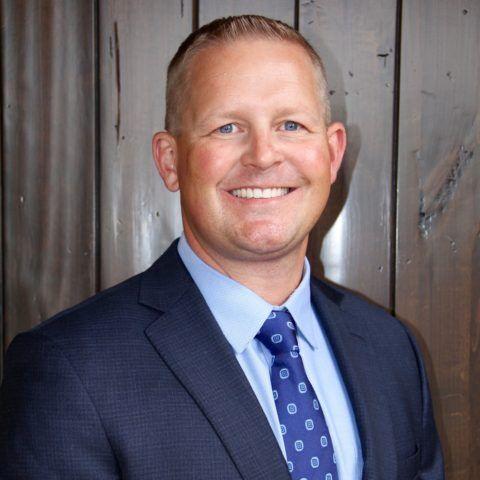 Our state published the Greenhouse Gas Pollution Reduction Roadmap on Jan. 14. The Colorado Energy Office touted the plan as being, "the most ambitious and substantive planning process Colorado has ever undertaken on climate leadership, pollution reduction and a clean energy transition." While this may be true, the Polis administration's plan lacks specifics and overlooks a readily available, homegrown, renewable source of energy — one that is scientifically proven to reduce greenhouse gas emissions (GHG) by almost half.
Biofuels are scarcely mentioned as a solution in the plan, which begs the question: Why not? The lack of attention given to ethanol as a solution to achieving net-zero emissions is disappointing. We can and should do better.
Ethanol (E15 gasoline) is a cleaner, healthier, and more affordable liquid fuel that is readily available and used in Colorado for years to improve air quality. Grain corn is grown locally and used to produce ethanol at one of three plants in state and sent directly to the rack in Denver for distribution. By replacing toxic additives in our fuel, ethanol dramatically reduces tailpipe emissions making our air cleaner. 
Why Ethanol Needs to Be Part of The Plan
Considering a majority of vehicles in the transportation sector will continue to be powered by liquid fuels for many years to come, biofuels like ethanol are a key solution to being able to decarbonize today's motor vehicles right now. 
Ethanol is the here-and-now option. Gas stations across Colorado offer E15 for cars, SUVs and light-duty trucks 2001 and newer and a higher blend of ethanol, E85 for flex-fuel vehicles. Retailers don't need to add charging stations, they can use their current pump setup for higher blends of ethanol.
Biofuels have a proven track record of being safe for engines and the environment. Americans have driven over 16 billion miles on E15 gas, which was subject to the most extensive EPA testing in motor fuel history. In 2019, ethanol use helped remove 54.1 million metric tons of greenhouse gas emissions — the equivalent of 11.5 million cars from the road.
E15 and other biofuels cost 3-10 cents less per gallon than regular gasoline.
New technology and economic incentives are not needed. Can they help? Yes, however for maximum long-term benefit, we need to break down the barriers to higher blends like E15, E30, and flex fuels like E85. The science and technology around growing grain corn and producing ethanol has evolved substantially — so should the recognition and credibility of today's biofuels.
In a recent study, scientists from Harvard University, Tufts University and Environmental Health & Engineering Inc. show how using corn ethanol in place of gasoline reduces greenhouse gas emissions by almost half. The report recognizes the value of sequestering carbon. As a crop, grain corn stores carbon. Yes, on average every acre of corn removes eight tons of greenhouse gas from the atmosphere, equal to what one vehicle produces annually. 
When it comes to carbon intensity, the authors of the study found corn ethanol is 46% lower than the average carbon intensity of gasoline, with some corn ethanol in the market today achieving a 61% reduction. Recent improvements and efficiency in the production process are credited for the steady reduction of the lifecycle carbon intensity of corn ethanol. I encourage people to read the new study, which will be published in an upcoming volume of Environmental Research Letters, a well-respected academic journal.
The Polis administration has prioritized actions to address climate change and claims to be doing so with a "just and equitable transition to renewable energy and pollution reduction that diversifies and strengthens our economy, creates good-paying, local jobs, and improves the health and well-being of our communities." 
Like Gov. Polis, President Biden's administration and the new Congress have made it clear they are focused on addressing climate change. I am proud to work in an industry backed by science that proves ethanol's role in attaining net-zero emissions by 2050. 
For Colorado and the rest of the country to attain net-zero emissions by 2050, homegrown, renewable biofuels must in the mix. An analysis by analysis by the Rhodium Group concluded that biofuels must be in the mix if we are to attain net-zero emissions by 2050. I want our leaders at the local, state, and national levels to look at the science and see the critical role biofuels like ethanol can play in securing immediate and future greenhouse gas reductions for the transportation sector. Higher blends of ethanol really can put us on the path to a healthier, net-zero emission, 100% renewable energy future. E15, and higher-ethanol blends, are the most effective way for Colorado to decarbonize our existing motor vehicle feel right now. 
For more information about E15, and the "Look for the Blue Hose" campaign to promote use of E15, visit lookforthebluehose.com.
Dan Sanders is vice president of Front Range Energy.