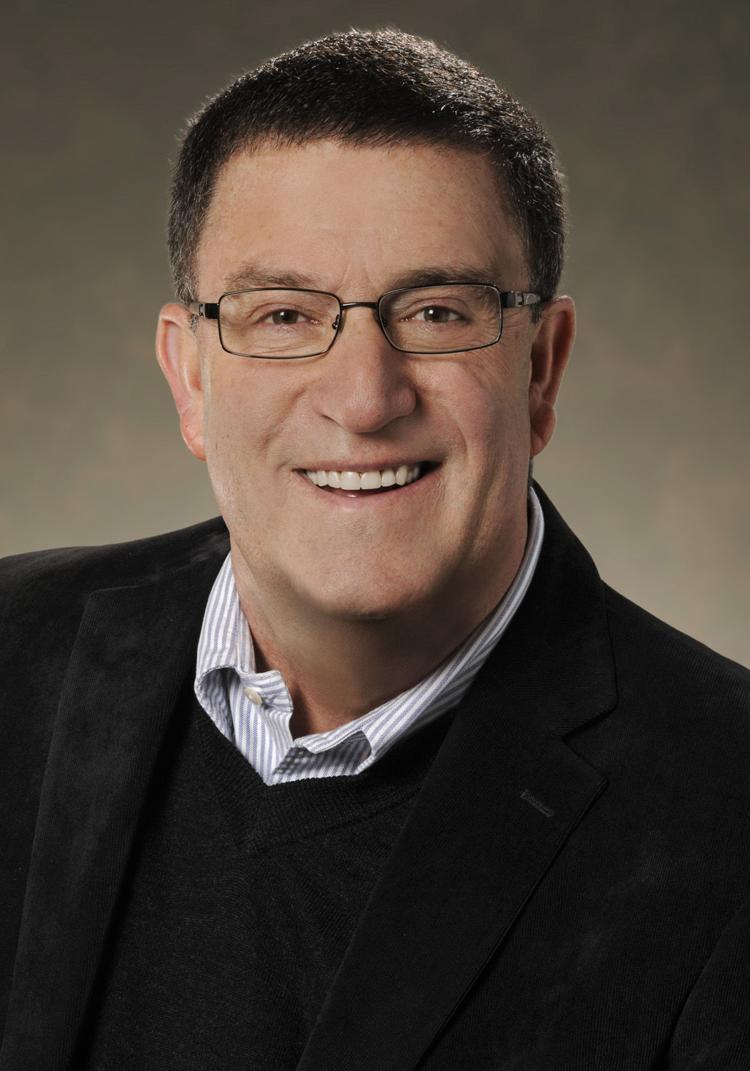 Columns are supposed to have a theme. A message. An over-arching point. To start with the lead paragraph and build a case that neatly comes together several hundred words later.
This will not be such a piece. Impressions are still too scattered and feelings too raw to make sense of it all and tie it together into a coherent whole.
Rather, let me provide a few vignettes and random observations on this novel virus and the new reality, intensifying daily. This comes from our getaway place in Tabernash, looking up toward beautiful Corona Pass. (Perhaps I should have a Corona beer in hand to round out the scene.)
Here goes — my thoughts and perspective a few days in.
1. It's hard to believe that almost exactly a year ago Tracy and I were walking the nighttime streets of Wuhan as part of our eye-opening, two-week journey to China. This is not some tropical backwater, but a thriving, thoroughly modern city of eleven million people. Though that population, larger than that of New York City, doesn't even make it a major metropolis by Chinese standards. The city is sometimes referred to as "the Chicago of China" due to the stunning waterfront
2. However shiny and contemporary Wuhan might be, cultural difference are what they are. And the city was home to more than one "wet" meat and seafood market where the virus apparently jumped from animals to humans and this madness started.
3. Long before coronavirus became a thing, I had been dealing with plenty of anxiety driven largely by intense worries about a fraying political system ripping itself apart. But there's nothing like an acute crisis to take one's mind off a slow-building, chronic one, even if also virulent.
4. Having been a spin doctor in a previous life, but having no doctoral aptitude of the medical kind, I have spent too much time trying to process why this is happening and why now. How did this so-called "pathogen of the century" take root? Why does it present such a challenge to modern medicine? How did so many of us come to assume that such outbreaks were relegated to long-ago history?
5. We talk of the misnamed Spanish flu of 1918, just over a century ago, that killed 675,000 Americans out of a population less than one-third its current number. To go along with similar devastation across the globe. One can't help but wonder as to attitudes and mood during that time. Was the fear as pervasive? Was there a greater acceptance of risk? Absent our expectations of modern medicine, were people less afraid of death?
6. Last Thursday evening, we did our major, stock-up grocery trip, timed deliberately late to avoid crowds. What a sad, depressing hour that was — due not to the empty state of some shelves but to the barren look on too many faces. I walked by one woman on her phone, remarking that this reminded her of the days right after 9/11. Too true, even if in some respects this is more frightening due to the invisibility of the COVID threat.
7. This is the first such instance where Tracy and I are now part of the "vulnerable population". That's disconcerting enough. How the heck did that happen? Even more sobering is hearing your 20 and barely 30-something "kids" seriously talk of what to do if either of us get sick. Perhaps it's time for Atul Gawande's book, "Being Mortal," to move higher up my reading stack.
8. As much as this is a matter of virology and medical preparedness (or lack thereof), it is also a matter of mathematics. Specifically, it constitutes a textbook lesson in exponential growth. Very small numbers, bordering on the insignificant, can become very large, very quickly. I'm not the first to use as an example the old riddle about a lily pad in a pond. On day one, there is a single lily. The lily pad then doubles in size every day until after 30 days it completely covers the pond. The question is on what day does the lily pad cover half the pond? Many people think the answer is day-15. Of course, that is wrong. The pond is half-covered with lilies on day-29. Even on day-24, the pad covers but one percent of the pond. Such is the power of exponential growth. Whether in China or Italy or now in the U.S., the initial numbers of those suffering from COVID-19 were tiny. So it went for a day and another day and another day. Until those numbers exploded.
9. For too long, too many looked at the early numbers and downplayed the threat. In some cases, they even labeled it political hype or a "hoax." In doing so, they completely missed the point. The critical variable is not the absolute number, but the rate of viral spread. If that growth curve is too sharp, our health-care system can be overwhelmed with treatment unavailable to many of those needing it most. Hence, the idea of "flattening the curve" which some have been slow to understand. If this effort is successful and worst-case scenarios are not realized, some of those same people can be counted on to say, "See, it wasn't that big a deal. I told you so." And they will have missed the point a second time.
10. I try to use statistical odds to find comfort and to reassure others. Even in the unfathomable event that a half-million Americans die of this illness, that still means that more than 326,500,000 of our fellow citizens will make it out alive. Individually, the odds are with each of us. But each of those who succumb will be someone's family member; someone's best friend; someone's cherished neighbor. In the knock-on-wood likelihood that my family and I make it through this relatively unscathed, it is quite probable that we will lose someone we know well. I'd hazard to say that is true for most of you reading this column. And that is so sad.
Next up: Ten similar observations on the political implications of the pandemic, the fear, the social disruption and the economic meltdown. Given that this publication is devoted to politics, first and foremost. Even if such issues and considerations seem distinctly secondary at the moment.
In the meantime, please be smart, do your part and stay healthy. This advice offered from an appropriate social distance, of course.
Eric Sondermann is a Colorado-based independent political commentator. His column appears regularly in ColoradoPolitics. Reach him at EWS@EricSondermann.com; follow him at @EricSondermann