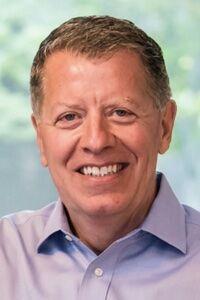 Currently on a national book tour, Ron DeSantis is taking America by storm.
Just months into DeSantis's second term as Florida governor, he is building on the momentum of his nearly 20-point win in November and taking conservative leadership to another level. Gov. DeSantis is the perfect example of why the Constitution values strong state governments — governments that serve the people they represent. Nowhere in our nation is this being done better than in Florida right now.
Proof of state leadership's importance is what DeSantis did right after winning reelection. First, DeSantis mobilized the National Guard to combat illegal immigration in the Florida Keys, enforcing the law and keeping his citizens safe. Then, the Florida governor advanced his longstanding cause of education reform by cracking down on dues-hungry teachers unions and exposing the "woke" propaganda in public schools, just as the Sunshine State is set to expand school choice again under his watch. School choice represents the best partnership between parents and educators, and the best opportunity for students.
Criminal justice reform is also desperately needed, and DeSantis made law and order a priority above all else. Being free requires you be safe to exercise your freedom. Florida's governor is urging state lawmakers to make the possession, sale, or manufacture of fentanyl a first-degree felony, in addition to imposing a $1 million penalty for trafficking the pills to children. Last year, he championed increasing mandatory minimum sentences for fentanyl trafficking, and he is clearly not done addressing the drug epidemic.
Despite a historic 2022 that made him the face of the Republican Party, Ron DeSantis has continued to govern Floridians and lead the state with renewed focus and determination. Results-driven and reform-minded, he knows millions of people can count on his leadership and are rewarded daily for it.
The writing is on the wall: Ron DeSantis is the present and the future of the Republican Party. Based on his proven track record as a winner and America's most successful sitting governor, DeSantis is clearly the Republicans' best chance to win back the White House and reverse the Biden administration's left-wing agenda. Poll after poll, DeSantis is proving to be the strongest candidate in the hypothetical primary field and the safest bet to defeat President Joe Biden.
From Florida to the Rockies and everywhere else, Americans are ready for Ron. Most Republicans and independents (and even some good-faith Democrats) are onboard with DeSantis's pro-freedom platform. After seeing DeSantis uphold individual liberty and fiercely defend the free market in recent years, Americans aren't stupid; they know a true American patriot when they see one.
I've worked in politics for a long time, and DeSantis is one of the strongest political forces I can remember. He is perfectly positioned for a winning presidential run. America is best served by strong governors like DeSantis, who can rise above petty politics and lead through adversity. Because he isn't a product of the Washington swamp, DeSantis knows just how important it is to protect freedom and liberty at the state level. A divided Washington, D.C. can prevent bad policies here and there, but good governance at the state level is absolutely indispensable.
A well-run state like Florida is a boon to its people, who benefit from safety, law and order, and the prosperity driven by free enterprise. DeSantis is a small business governor. He is an entrepreneur's governor, making economic prosperity a reality through leadership. Florida's economy is booming for a reason — the proof is in the pudding.
As a firm believer in the American Dream, DeSantis is a unifier. On freedom, liberty and prosperity, Ron doesn't just talk the walk; he walks the walk, and he's done it before, during and after the COVID-19 pandemic.
I urge all Americans to get ready for Ron. I certainly am. Come join the millions and millions of people eager for a Ron run in 2024.
Steve House, a longtime health care executive, is former chair of the Colorado Republican Party. He serves as an advocate for Ready for Ron, the organization working to draft and elect Ron DeSantis as president in 2024.