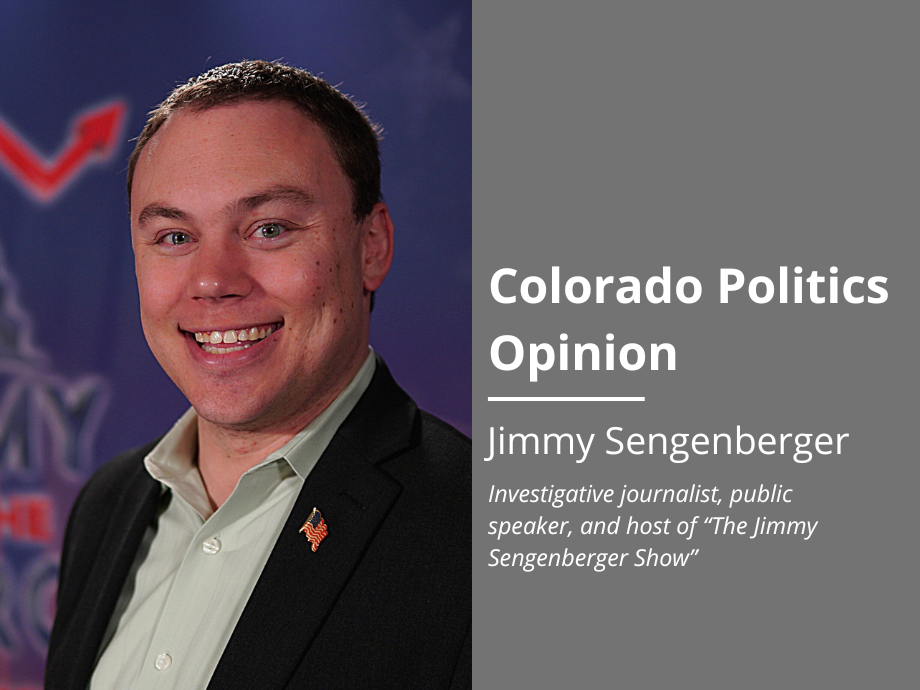 On Feb. 8, Denver mayoral candidate Andy Rougeot tweeted, "Taxpayers must PAY for @9news to PLAY." What did he mean? "9News won't let me into their debate because I refuse to take taxpayer dollars to fund my campaign."
Rougeot, a Republican business owner, was talking about the 9News debate scheduled to broadcast statewide this Thursday, Feb. 16. The forum is one of two mayoral exchanges "sanctioned" by Denver's Fair Elections Fund, with the first held last week by Regis University.
Unlike Regis's debate, 9News has decreed that only the 13 candidates whose campaigns are receiving taxpayer dollars through the Fair Elections Fund are permitted to participate.
Rougeot, who is largely self-funding his campaign, is one of four mayoral candidates who aren't receiving taxpayer dollars and are therefore denied access to the debate — alongside Renate Behrens, Al Gardner and Robert Treta.
"I think it is pretty clear that (the Fair Elections Fund) is being abused," Rougeot recently argued on my 710KNUS radio show. "That system is not what the citizens of Denver thought it was gonna be when they approved it."
Through the voter-approved Fair Elections Fund, participating candidates in municipal elections agree to accept lower-dollar donations in exchange for a taxpayer match, with strings attached.
They may only receive contributions from individuals and small-donor committees, at lower contribution limits, and must participate in two mayoral forums sanctioned by the Fund (Regis and 9News). In exchange, the city matches each qualifying donation to a participating candidate, up to $50, at a nine-to-one ratio. One $50 donation brings a campaign $450 in taxpayer funds.
"I think Channel 9 is making a mistake by saying that he cannot be a part of it because he is not participating in the Fair Elections Fund," CoPo columnist Eric Sondermann said on PBS12 over the weekend. "When the voters of Denver passed that Fair Election Fund, they didn't make it mandatory. They just made it an option. Rougeot has opted out. He is able to self-fund."
Rougeot is also the second-biggest fundraiser in the mayoral race. He lags behind Kelly Brough, the former Denver Chamber of Commerce CEO, and is ahead of third-place fundraiser, State Rep. Leslie Herod.
Notably, Brough and Herod have successfully tapped into their networks as only privileged, well-established candidates can do — garnering nearly $760,000 between the two of them.
Sondermann is right that, when voters approved the Fair Elections Fund in 2018, they never intended to make it mandatory, or even imply as much. But there is also a danger in further incentivizing candidates to participate so they can, say, have big TV platforms.
Denver's Fair Elections Fund lacks sufficient controls, empowering candidates to use taxpayer dollars to pay consultants or attorneys. It could theoretically help maintain a lifestyle. Plus, money is fungible, whereby a candidate can spend Fair Elections Fund money on one purpose and free up other dollars for a more questionable purpose. Bury an expense under an LLC and you'll have to dig to learn more.
Herod, for example, has now paid $20,500 in taxpayer dollars to the law firm of experienced election attorney Mario Nicolais, KBN Law, LLC. She has successfully weaponized the fund to target a tiny citizens group founded and run by political neophytes who advocate for cleaning up Denver's urban squalor. As I recently exposed in the Denver Gazette, Nicolais prosecuted campaign finance complaints against the grassroots organization, Citizens for a Safe and Clean Denver, simply because the group had criticized Herod online.
The Fair Elections Fund was supposed to empower the little guy — to enable average Joes to raise the money they need to, say, run for mayor. Yet this experiment has already proven newcomers can't easily compete with the fundraising potential of established candidates like Brough and Herod — and has been weaponized against citizens.
Let's be real: By intentionally excluding candidates who aren't participating in the fund, 9News endorses the view that the most credible candidates are those financing their campaigns with taxpayer money — and is, in turn, rewarding those candidates with a wider platform.
Just because voters approved something doesn't mean a network must embrace it like this. Rather, a responsible TV outlet would closely scrutinize candidates' campaign spending. This is especially important in local elections, where scrutiny is easier to skirt, and for those campaigns receiving taxpayer dollars.
Given how confusing it can be when you go down campaign finance rabbit holes trying to "follow the money," disclosure alone isn't enough to assuage concerns. Concern for who donates to political campaigns is one thing. Shining a light on is who gets paid, how much and what for — especially when it comes to taxpayer money — is another thing entirely.
Sondermann is right that 9News is making a "mistake" — but the implications are much greater than merely denying four candidates access to one debate.
Jimmy Sengenberger is an investigative journalist, public speaker, and host of "The Jimmy Sengenberger Show" Saturdays from 6 a.m. to 9 a.m. on News/Talk 710 KNUS. Reach Jimmy online at JimmySengenberger.com or on Twitter @SengCenter.