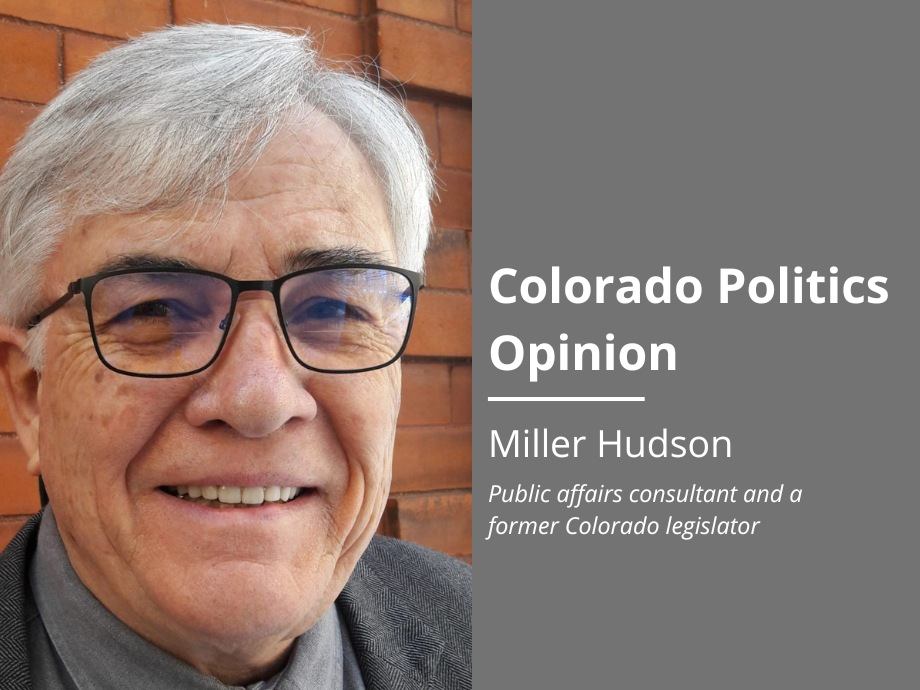 Although no one has died yet following the Norfolk-Southern train wreck in East Palestine, Ohio, the derailment of several tanker cars transporting vinyl chloride has dominated the news cycle the past few weeks. Network anchors love the spectacular and compelling visuals captured by drones following a decision to burn-off this flammable liquid which was leaking from crushed and punctured rail cars. Billowing flames, rising hundreds of feet in the air, and an ink-black mushroom cloud have been irresistible for evening newsclips. There's a direct but unmentioned connection between this disaster and the current Denver mayoral race that is ignored by 16, perhaps 17 candidates, as well as debate moderators.
A few page 9 articles appeared in recent months reporting approval by the U. S. Surface Transportation Board of an application to construct a Uinta Basin rail spur in northeastern Utah. Still others mentioned a lawsuit challenging this decision filed by Eagle County and neighboring counties with a few environmental allies. So, what's going on and why are Western Slope residents in court and, finally, what does any of this have to do with Denver? Consider for a moment what the consequences would be if a similar rail crack-up were to occur on the mainline tracks passing along the Platte through lower downtown and which are today shadowed by 15- and 20-story apartment buildings rising just a few feet from the existing rail right-of-way. Hazardous cargoes travel through this corridor every few hours.
The Uinta Basin is home to one of the largest untapped petroleum reserves remaining in the American West. Uinta oil is a viscous, waxy mixture that can only be processed at specialized refineries along the Gulf coasts of Texas and Louisiana. It must be heated to create sufficient liquidity to pour into tank cars and, therefore, cannot be moved through a pipeline. A "green field" rail line that reaches the national rail system is needed. Its connection with the national rail grid will occur nearly 90 miles to the southwest where unit trains carrying crude will travel east through Glenwood Canyon through the Moffat Tunnel — then across downtown Denver and, eventually, on to Texas. The rail spur application was filed with support from the state of Utah and two Native American tribes who will receive a financial payoff from development of the petroleum reserve.
If you want to ponder a worst-case scenario, you only have to look back a few years to a 2013 night-time derailment in Lac-Megantic, Quebec. A train moving Canadian crude to American refineries in the Northeast jumped the tracks, setting off a fire that killed 47 residents of this small village, most of them incinerated in their beds. Now, consider a similar accident in LoDo or within the "city-within-the city" development proposal Stan Kroenke has submitted to City Hall on his Elitch Amusement Park site which is currently bisected by these mainline tracks. If you think this should be sufficient risk to set off alarms at Denver City Council and in the Mayor's office, you would be disappointed.
Denver failed to join Eagle County's lawsuit. Neither have Front Range environmental groups had much to say about the dangers posed by increasingly frequent forest fires that have straddled this rail corridor in recent years. There have also been several opportunities for Denver to support a so-called "Eastern bypass" which would divert freight rail traffic around Denver and Colorado Springs across the high plains well east of Front Range development and into Pueblo. Economic studies have shown this bypass would save railroads millions in operating efficiency.
Yet, an industry that has been unwilling to make this investment out of their own bloated profits has, for more than four decades, looked for someone else to finance the bypass that common sense requires. The late Bob Briggs, former mayor of Westminster, state legislator and RTD board member, who chaired the Front Range Rail Study, pulled together a partnership including a short-line rail company ready to build and manage a bypass as a private enterprise. They only needed agreements with Union Pacific and Burlington Northern to satisfy lenders of a guaranteed revenue stream. They couldn't gain an audience with railroads for negotiating such agreements. We tend to forget public utility commissions originated as railroad commissions.
Political leadership will be necessary to kick-start this project, both at City Hall and in the governor's office. Mayoral candidates should be telling voters whether they will offer this leadership. A cynical adage that when the people lead, their leaders will follow, won't meet this challenge. Fighting with reluctant railroads, recruiting Kroenke and other developers to join this fight, and likely taking the question to voters will demand leadership from the top. Federico Peña and Roy Romer devoted endless hours campaigning for voter approval in five different elections to proceed to the construction of DIA, the first new American airport built in the preceding 25 years and, shockingly, the only new airport to be built since.
Peña provides another Colorado connection to the current finger-pointing underway in Washington assigning responsibility for the East Palestine catastrophe. As Secretary of Transportation in 1996, when a ValuJet plane crashed into the Everglades after taking off from the Miami airport, the same Washington tribe pummeled Federico for his lackadaisical air safety enforcement. Three years after the Florida crash, investigators determined that Sabrejet, a maintenance contractor for ValuJet, had illegally placed 144 oxygen generators aboard the flight without installing required safety caps and improperly labeling them as non-hazardous cargo. They ignited and the resulting fire brought down the flight. The FBI is still searching for one of the mechanics found responsible — not Federico.
Pete Buttigieg is now in the sights of the Washington wailers as scapegoat for the Palestine mess. The fact he is both exceedingly bright and young enough to remain a presidential threat for another 20 years has to be factored into this caterwauling and gnashing of teeth. Both Peña and Buttigieg did themselves no favors by hastily declaring both ValuJet and Norfolk-Southern had complied with existing safety protocols. Clearly, those were insufficient, but responsibility for these failures lie as much with Congress as it does with administrators.
Safety squabbles with railroads go back more than a century. Mayor Pete's notice to railroads that, "Major derailments in the past have been followed by calls for reforms — and by vigorous resistance by your industry to increased safety measures. This must change," sounds about right. My money is on Pete. Then, how about a Denver Mayor who will force an Eastern bypass?
Miller Hudson is a public affairs consultant and a former Colorado legislator.