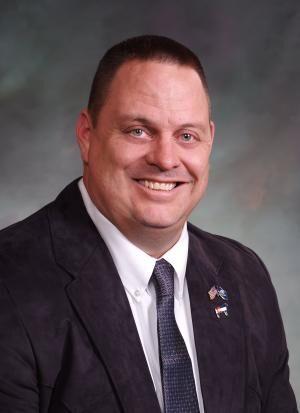 I cannot fathom why Colorado Democrats are playing the kind of political games that they are playing, especially as they have a trifecta of power here in the state — the Senate, the House and the Governor's Office. These political games are putting the party's agenda over the lives of Coloradans — and for no reason whatsoever other than that they want to throw their power around.
If you would have asked me back in January, when I swore in to serve the good people of Colorado and Senate District 1, if party politics was as bad as the media portrayed it to be, I would have said not on the majority of issues (just on highly polarizing social issues). I never would have thought that a bill that will improve public safety and combat illegal drugs would be delayed due to political games. However, that is exactly what is happening.
Senate Bill 23-109 passed out of the state Senate with bipartisan support on March 22. Then, on March 27, SB23-109 was introduced in the House and assigned to the House Judiciary Committee. Over a month later, and only seven days away from Sine Die, SB23-109 is still waiting to be heard in House Judiciary.
Stay up to speed: Sign-up for daily opinion in your inbox Monday-Friday
While House leadership and the chair of the House Judiciary Committee continue to hold up this bill, the drug overdoses in the state of Colorado continue to increase. Dozens of Coloradans are dying weekly; this is not a matter that can just be continuously kicked down the road day by day. Colorado is currently facing a drug epidemic fueled by soft-on-crime policies enacted by this legislature. This bill makes our message clear: drug dealers who peddle illegal drugs on our streets will face the fullest extent of the law.
This concept of holding drug dealers accountable for the deaths that result from their "product" is not new. The Colorado General Assembly already took a step in combating overdose deaths by passing HB22-1326; however, this effort was unfortunately limited to only fentanyl and related drugs. The families of the victims of fentanyl should not be the only victims considered and cases investigated. We have a national drug issue, with more dangerous drugs on their way to Colorado. The east coast is seeing overdoses from a combination of drugs — this change (made in SB23-109 by adding a sentencing enhancer to the crime of Distribution of a Controlled Substance) will make the law clearer in those cases.
The longer the House Democrats wait to schedule and act on SB32-109, the harder it will be to rein in this illegal drug mayhem that we are experiencing and the more lives that will be lost.
Why are House leadership and the House Judiciary chair dragging their feet? If they really don't like this legislative concept, why not get it scheduled in committee so that they can voice their opposition on the record? Or is it because they know that we have the votes to get this common-sense solution to a dangerous and timely problem passed, and this goes against their agenda?
Enough is enough. It is time that we stop being soft on crime. It is time we stop playing political games that affect the lives of Coloradans. It is high time this legislature starts prioritizing the safety of the state and cracks down on the criminal drug dealers who are poisoning our citizens.
Byron Pelton, a Republican from Sterling, represents District 1 — including Logan, Morgan, Phillips, Sedgwick, Washington, Weld and Yuma counties — in the Colorado state Senate.