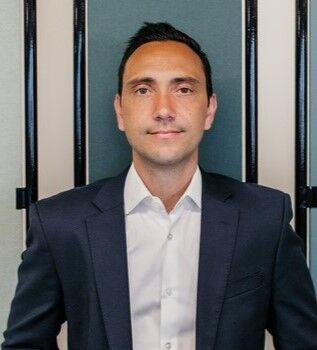 The Colorado General Assembly is considering a bill that would fundamentally change how platforms like DoorDash operate in Colorado — hurting workers, posing potential safety risks and costing Colorado taxpayers millions.
According to its sponsors, Senate Bill 98 is about transparency and fairness. But this legislation flips those concepts on their head.
At DoorDash, we believe deeply in transparency, which is why we're up front with consumers about the fees we charge, with Dashers on the details of every order they're offered — including what they are guaranteed to earn — and with merchants about the services they receive and the fees they pay.
Stay up to speed: Sign-up for daily opinion in your inbox Monday-Friday
In a dangerous precedent for all Colorado businesses, this bill would force platforms to share local merchants' confidential business information with consumers and delivery drivers. We've heard from merchants they are not comfortable with public disclosure of the terms of their contracts. That's why groups like the Hispanic Restaurant Association strongly oppose this legislation.
SB 98 would also prohibit delivery platforms from rewarding those who work most on the platform and who tend to accept more deliveries. That's simply unfair. Many Dashers value these types of incentives, and they could have access to fewer earnings opportunities as a result, which is why so many oppose the bill.
Finally, the bill would create a new state bureaucracy to oversee decisions to deactivate the account of a delivery driver. Unfortunately, this will cost millions, solve little and make Colorado less safe.
At DoorDash, we maintain standards of behavior for all users that are clear and consistently enforced. When a Dasher or consumer violates those standards, they may lose access to the platform. We never take the decision to deactivate anyone from our platform lightly, and we only do so after severe or repeated violations of our rules, such as assaulting another user, committing a crime or repeated and verified reports of unacceptable service. Importantly, any Dasher who is deactivated has the opportunity to appeal that decision.
What the bill's supporters have never been able to explain is: why would DoorDash want to deactivate a single Dasher without a clear basis? They paint a picture of platforms recklessly deactivating scores of workers for no good reason. But we have every reason to want to attract and retain Dashers. Why would we spend time and money advertising to potential Dashers and conducting criminal background checks to simply deactivate them over nothing?
The fact is a new state-run arbitration system won't be quick, easy or cheap. The bill's fiscal note makes truly heroic assumptions about the cost and complexity of setting up this new system. Already, there is evidence these assumptions are wrong. New research from the nonpartisan Common Sense Institute estimates the bill would actually cost between $2.8 million and $4 million a year — four to five times the original estimate. We think the costs could be even greater still.
Even more troubling, the bill could have a chilling effect on customers speaking up for fear of retaliation. Platforms would be required to prove a deactivation was warranted and disclose evidence about a complaint, except in serious cases or when law enforcement is involved. These exceptions do not fully eliminate the risk of retaliations. We do not believe specific or detailed information about a complaint should be shared with an alleged perpetrator regardless of the incident's severity.
We wish we were talking to Colorado legislators about how our platform helps local businesses grow and empowers people to earn supplemental income. Instead, we're compelled to share our concerns about this bill and its far-reaching impacts. We hope assembly members listen to the concerns raised by workers and business groups and oppose this risky and misguided bill.
Max Rettig is vice president of public policy at DoorDash