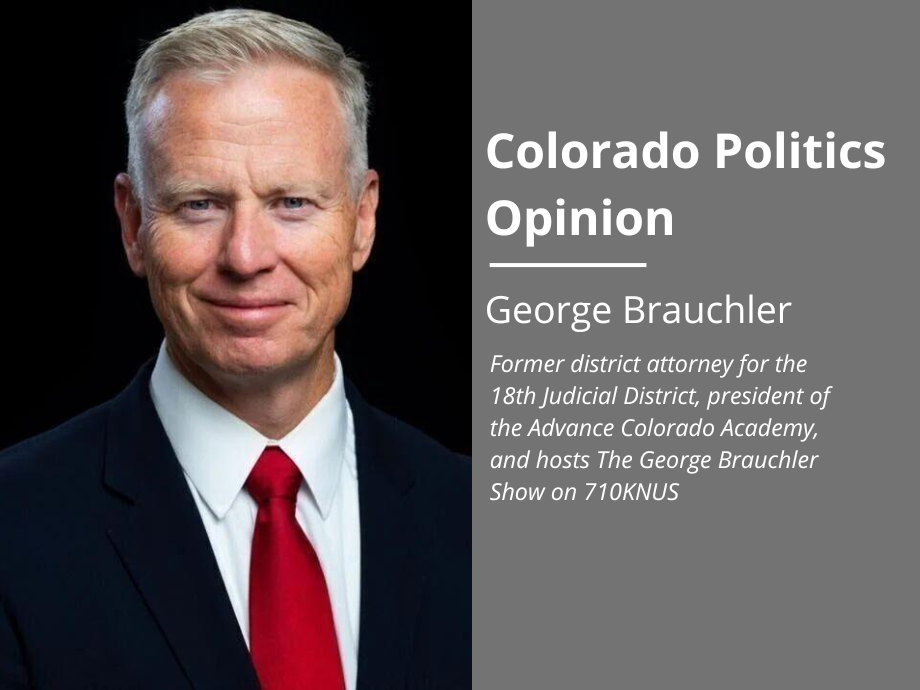 The problems with the Manhattan case against Donald Trump pre-date the grand jury's indictment. They are unfixable. District Attorney Alvin Bragg created them and continues to perpetuate them. Aside from substantive issues related to Bragg's origami-ing the law to make a felony or the statute of limitations, Bragg's personal conduct in this case forever taints the prosecution.
Bragg campaigned for DA on the "I'll get Trump" platform. When a podcaster asked, "people are wondering… whoever has this job, are they going to convict Donald Trump?" Bragg could have responded that it would be inappropriate and un-American to pledge the use of prosecution power against a specific individual or organization as a matter of political pandering. Instead, he embraced it by saying, "that is the number one issue," and, "I am the candidate in the race who has the experience with Donald Trump," further boasting that he had sued Trump "more than one hundred times."
Stay up to speed: Sign-up for daily opinion in your inbox Monday-Friday
Bragg is not the first. Regrettably, we have seen a surge in politically-minded prosecution candidates — even in Colorado — promising voters vengeance masquerading as "justice" as part of their campaigns. Any candidate for DA or attorney general who pledges to use their future power against a targeted individual or specific entity is morally and ethically compromised to the point they should never be empowered with prosecution power.
Bragg also co-hosted a publicized fundraiser with a U.S. House lawyer who worked to impeach Trump. The message and image Bragg cultivated throughout his campaign was clear: "I will get Trump." From that moment on, his judgement was suspect and any prosecution decision he made — even one warranted by the evidence — would be viewed as political.
Bragg continued his unwitting assault on the perception of apolitical prosecution through his ethically questionable tactical post-indictment decisions.
New York Rules of Professional Conduct 3.6(a) proscribes attorneys from making "extrajudicial statements"  they know will be disseminated by the media and have a "substantial likelihood or materially prejudicing" a future trial.
Here, Bragg beats the "extrajudicial"— outside of court — prohibition by filing a completely discretionary document entitled "Statement of Facts." Prior to Bragg's predecessor, Cy Vance, the practice was unheard of. It is a tactical move by Bragg to expose the public — including potential jurors — to facts and a narrative of culpability Bragg could not himself have said outside the courtroom.
Further, Bragg's longest press release ever is also the only one he has issued that contains links to the indictment, as well as the DA-drafted and self-proclaimed Statement of "Facts" — not "Allegations" or any other synonym indicative of a commitment to due process and the presumption of innocence — "facts." There is no admonition to the public (potential jurors) that the information is merely allegation. That is unfair and underhanded.
Nearly eight pages of the 12-page statement contain a narrative of alleged events that occurred years before the charges appearing in the indictment, including false allegations of a 2015 payoff to a Trump Tower doorman by somebody other than Trump and not at Trump's direction in 2015. The event does not appear in the indictment, because it is well past the statute of limitations. That means the 2015 event would constitute "other act" evidence necessitating a judge to rule on its admissibility before a jury could hear it. Thanks to Bragg's efforts, they now have.
In his press conference after court last week, Bragg gave another narrative that restated what had already been disclosed to the public (future jurors) through their Statement of Facts. It was unnecessary and — given its timing — ethically questionable. Bragg was entitled to discuss procedure, but not to do a "here is my version of the case" press conference with the public through a compliant media. Not one time did he ever say Trump was presumed innocent. Not once. That is amateurish and unfair.
Such conduct is about promoting Bragg and his prosecution of Trump, not about due process or protecting the image of our criminal justice system as one that seeks justice regardless of politics, power or position.
Interestingly, in this biggest criminal prosecution in America, a case with ramifications beyond any in recent memory, DA Bragg will — apparently — watch his employees prosecute Trump from the back bench. Having exercised his discretion in a historically unprecedented way with a massive, unpredictable impact on the potential course of our federal government and thus, the United States… Bragg should feel morally and professionally compelled to lead the prosecution. Bragg's absence from the prosecutor's table in court on what he has described as "the most important, most high-profile case" wreaks of political cowardice.
In Colorado, elected district attorneys take a different approach. DA Dan Rubinstein is prosecuting the cases against former Mesa County Clerk and Recorder Tina Peters. Weld DA Michael Rourke prosecuted Chris Watts for the heinous murder of his wife and young daughters. Arapahoe DA John Kellner led the team to convict triple hammer-murderer Alex Ewing from a 1984 cold case.  At this moment, DA Michael Allen is in trial prosecuting Latecia Strauch for the alleged, brutal murder of her 11-year-old son in Colorado Springs and is leading the prosecution of the alleged Club Q mass murderer. Real prosecutors handle the most important cases in their jurisdictions. I am confident the same Colorado standard will be applied by our attorney general in the prosecution of those charged in the death of Elijah McClain.
Bragg appears to be poised to fulfill his campaign promise to "get Trump." Along the way, he will further damage the integrity and perception of our once vaunted criminal justice system.
George Brauchler is the former district attorney for the 18th Judicial District. He also is an Owens Early Criminal Justice Fellow at the Common Sense Institute and president of the Advance Colorado Academy, which identifies, trains and connects conservative leaders in Colorado. He hosts The George Brauchler Show on 710KNUS Monday through Friday from 6 a.m. to 10 a.m. Follow him on Twitter: @GeorgeBrauchler.