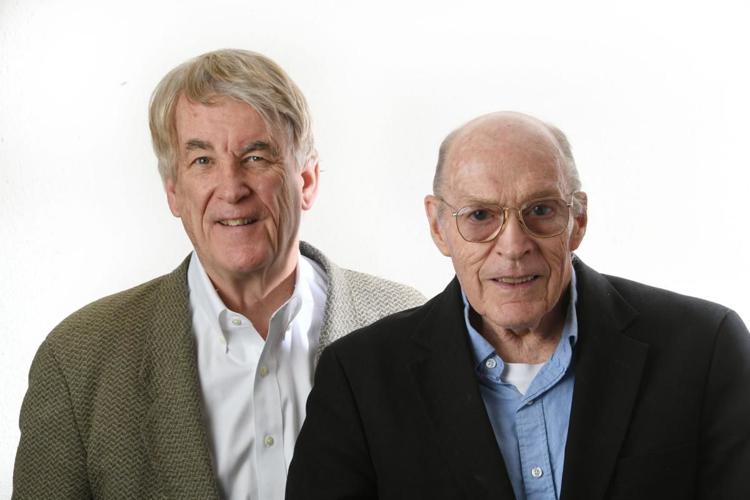 Please raise your hand if you have finished reading The Mueller Report. Okay, that's what we figured.
It is one the most talked about and least read government investigation reports in memory.
It is much talked about because President Donald Trump relentlessly attacked it before it was issued. He questioned its legitimacy, called it a "witch hunt," and tried in vain to terminate it at every stage.
Once the report came out in April, Trump prematurely gloated that it had vindicated him. "No collusion, no obstruction" he said. He called it "great," "a beautiful report," and told everyone it had been a huge waste of taxpayers' money.
The report's findings, however, were devastating in their portrayal of Trump's character and of Russian government meddling in the 2016 presidential election. After a while Trump realized the negative image the Mueller Report created of him. He then began calling the report a "total hit job" and full of crazy and fabricated descriptions of actions he and his associates had engaged in.
It is a little read report for several reasons. The Washington Post edition is 448 pages long with almost 300 additional pages of appendices. Eleven percent of it is redacted (blacked out). There are over 900 redacted sentences or paragraphs, including a few pages that are entirely blacked out. It is hard to read a report about a U.S. president with so much material withheld from the public for security reasons. Plus there are some 1,100 footnotes, considerable dense legal language, and countless repetition.
The writing here poses no threat to the delightful storytelling found in John Grisham novels. Yet even Grisham would be challenged to portray Campaign Manager Paul Manafort and Trump Organization Executive Vice President Michael Cohen as believable characters.
The Mueller Report is really two different narratives. The first shares the finding that despite well-documented Russia meddling in our 2016 elections and an uncommonly high (over 100!) instances of Trump campaign associates interacting with Russians — this investigation could not substantiate any coordinated criminal conspiracy of election rigging.
The second volume focused on whether the president obstructed the judicial process when he fired the FBI director and tried in a variety of ways to shut down or limit the investigation of the special counsel. On this matter, Mueller shared the complexifying conclusion that "while this report does not conclude that the President committed a crime it also does not exonerate him." Got that?
The Mueller Report details how Russian government associates meddled in the 2016 U.S. presidential election with the intent of helping to elect Donald Trump. It describes, as noted, the strangely coincidental one hundred or so contacts between Russians and Trump advisers. Paul Manafort appears to have been in the pocket of Russian oligarchs. Michael Cohen, despite lies to the contrary, was busily working throughout the campaign on negotiating the building of a huge Trump Hotel complex in Moscow. Other Trump associates seemed to be working to reassure Russians that Trump would be much more pro-Russian than his opponent Hillary Clinton – and Russian leader Vladimir Putin acted as if that was the case.
The report documents that Russian military intelligence conducted computer hacking and strategically shared stolen documents from the Hillary Clinton presidential campaign and the Democratic National Committee. Another Russian agency conducted a social media campaign with the intent of promoting political and social discord in the United States. Some of the descriptions of these pro-Trump/anti-Hillary Clinton advertisements would disgust even the most ardent Trump supporters. They were not something to joke about.
Was this "collusion?" The Mueller team did not address that accusation. They found that "collusion" had no legal definition. They instead investigated whether there was a criminal conspiracy.
Mueller and his team concluded that, despite all kinds of links between Trump campaign associates and the Russian government, "the evidence was not sufficient to support criminal charges." This despite the fact that Putin and his folks wanted Trump to win is clear, and that Trump and his team welcomed Russian support is also clear.
Mueller raises serious concerns about these threats to U.S. national security and sovereignty. That the United States has sometimes engaged in other countries' elections is not addressed. But, bottom line, the Mueller Report gives President Trump a "pass" or even an absolve on the so-called "collusion" charge.
Mueller's Report is considerably tougher on the matter of whether or not President Trump obstructed justice trying to "cover up" his election campaign's many contacts with the Russians. Many readers of the report have concluded that it is "an indictment in all but name." Mueller more than hints at this verdict, but he was constrained by a U.S. Department of Justice precedent against indicting a sitting president. Mueller also signaled to his readers that there was an adequate constitutional process (presumably impeachment and conviction by Congress) that was appropriate in cases such as this.
On May 29, 2019, the date Mueller officially retired from the U.S. Justice Department, he said: "The report is my testimony." He then intoned in classic Muellerese: "If we had confidence that the President clearly did not commit a crime, we would have said so. We did not, however, make a determination as to whether the president did commit a crime."
That same month over a thousand former U.S. government prosecutors and Department of Justice officials, who had worked for both Republican and Democratic administrations, signed a statement saying: " Each of us believes the conduct of President Trump described in Special Counsel Robert Mueller's Report would, in the case of any other person not covered by the Office of Legal Counsel policy against indicting a sitting president, result in the filing of multiple charges for obstruction of justice."
We agree with Harvard Law Professor Alan Dershowitz that this report is a "political Rorschach test subject to multiple interpretations" and especially partisan reading. Republicans and Democrats like Dershowitz didn't think a special counsel investigation was needed and that the report overstepped its authority. Many Democrats hoped for an indictment or a "road map" to impeachment. They also didn't learn much more than what had already been revealed.
So what is next? On Wednesday, July 17, Mueller is scheduled to testify before the House Judiciary and Intelligence committees in Congress. Mueller did not volunteer to do this. He was compelled by an unwelcome subpoena. His appearance is likely to be the most scrutinized congressional event of the summer, but the understated and private Mueller is unlikely to reveal much.
We predict Mueller will mostly say that he has done his job and now it is time for the people's elected representatives and the voters to render their verdicts.
Tom Cronin and Bob Loevy are retired political science professors who were longtime members of the faculty at Colorado College in Colorado Springs.