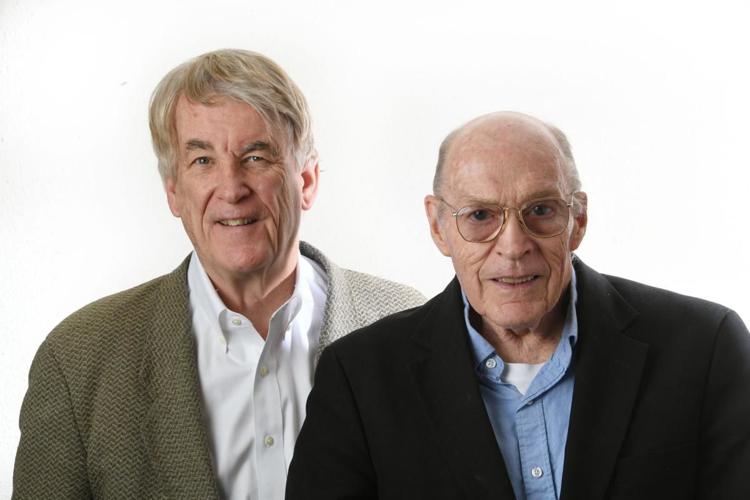 Next week's state and local elections are decidedly off-year compared to presidential and mid-term elections. Major political parties are mostly sitting this one out.
Voters do get to choose among non-partisan school board candidates. But two state statutory propositions are by default the center of attention.
Both of us are voting "yes" on both of these measures. We believe they will be approved by voters in what will likely be a low-turnout election. We examine each of them here.
Proposition CC is referred from the state legislature to the voters. It is cleverly worded to say it provides more state funds for schools, higher ed, and roads and bridges—without raising any taxes. Yet it would mean that, in years when revenues are especially good (which will be the case for at least the next two years), the state would retain moneys that would (according to the provisions of the Taxpayer Bill of Rights, 1992) otherwise have to be refunded to Colorado taxpayers.
Voters have to read their 2019 State Ballot Information Booklet to understand the rather complicated details of this proposition.
Supporters who favor Prop CC see it as an opportunity for a state with a booming economy to invest more money in underfunded needs like the Colorado public higher education system and state roads and bridges. Democrats, joined by groups such as the Denver Metro Chamber of Commerce and the Colorado Contractors Association, are for this measure.
Libertarians and conservative anti-tax groups are strongly opposing this proposition. Colorado is a relatively low-tax state, yet a majority of registered voters don't believe it to be the case.
Coloradans generally vote against tax increases on their state ballots. But Prop CC confuses the issue as to whether taxes are being increased. It emphasizes instead that budget surplus funds will be directed to high-priority state needs.
Opponents claim this proposition calls for taxpayers to sacrifice their tax refunds for programs that should be funded through the existing state budget. And that these refunds will be permanently eliminated.
Supporters point out that these refunds would only come in high tax-revenue years. Moreover, this is a statutory change, not a constitutional change, and therefore can be revisited and amended by future state legislatures.
Hence there are classic pro- and anti-government sentiments involved here. We support Prop CC and believe it will narrowly win.
Proposition DD, on the state ballot, is presented with some opaque legalese that is, at least in part, required by the state's TABOR Amendment. But there is little opposition to DD.
It essentially recognizes that because of a 2018 U.S. Supreme Court ruling, betting on sports may be legalized at the state level. So, Proposition DD asks that limited sports betting be legalized in Colorado (presumably at our casinos), and that the state should have the right to tax a small portion of casino profits derived from this sports betting. Most of this tax-revenue will be targeted for much-needed state water conservation projects.
Proposition DD will easily pass and we support it. There will always be some voters who will oppose this type of measure because they oppose anything that encourages gambling of any kind.
Tom Cronin and Bob Loevy are retired political science professors who were longtime members of the faculty at Colorado College in Colorado Springs.