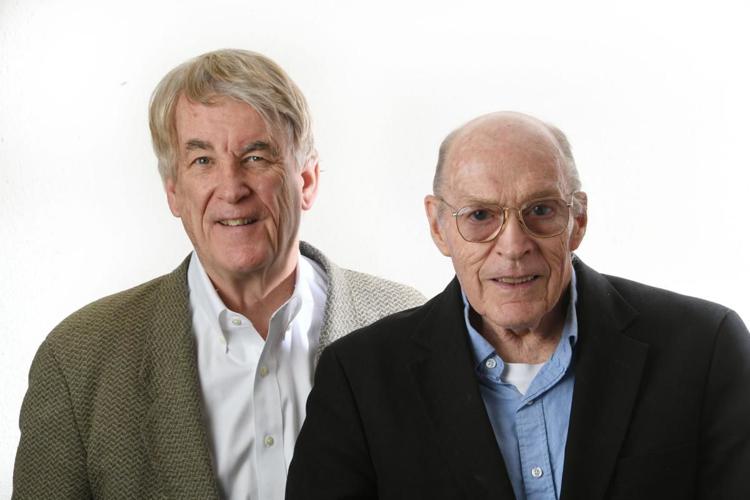 Coloradans will want to pay close attention to the New Hampshire presidential primary, coming up this Tuesday. Like Colorado, New Hampshire allows its citizens to register as unaffiliated or "undeclared," and those voters can vote in either the Democratic or the Republican presidential primary.
New Hampshire has also been a purplish state. Both major parties have similar support, yet, like in Colorado, unaffiliateds or independents are now the plurality.
Thus the way that New Hampshire's unaffiliated voters cast their ballots this Tuesday might give a good preview of how the unaffiliated vote will go in Colorado's presidential primary. Our vote will take place on Tuesday, March 3, a date known this year as "Super Tuesday." Mail-in ballots will arrive in your mailbox as soon as Feb. 15.
Unaffiliated voters in New Hampshire sometimes split up evenly, and half vote in the Democratic primary and the other half vote in the Republican primary. When this happens, unaffiliated voters in New Hampshire have some effect, but not too much, on which candidates win in both parties' primaries.
At other times, however, a big majority of the unaffiliated voters will like a particular candidate from one political party and vote as a large block for him or her in that party's presidential primary. When this happens, a candidate can score a big victory in New Hampshire and owe this to unaffiliated voters.
That is what happened with Arizona U.S. Senator John McCain in the 2000 Republican presidential primary in New Hampshire. Texas Governor George W. Bush won most of the votes from registered Republicans, but a big majority of the unaffiliated voters voted in the GOP contest and, according to exit polls, cast their ballots 60 percent to 20 percent for McCain over Bush.
The result was an embarrassing loss in the Granite State for George W. Bush and a big boost for John McCain's candidacy. It took Bush more than two months to win enough primaries and caucuses to wrest the Republican nomination from McCain and go on to win the White House.
Therefore a big question in the New Hampshire presidential primary always is: Will the unaffiliated voters divide more or less evenly between the two parties or will they mainly go for one candidate in one party — with dramatic results. We will want to ask the same question when the Colorado primary comes along three weeks later on Super Tuesday.
Along with the unaffiliated voters, we will also be watching the Republican half of the presidential primary in New Hampshire. President Donald Trump, recently acquitted in his impeachment trial, is running for re-nomination by the GOP. He will win New Hampshire, but not without some Republicans and perhaps a few unaffiliated voters casting anti-Trump protest votes. William Weld, a popular former Republican governor of nearby Massachusetts, is on the ballot against Trump, ready to rake in at least some support from anti-Trumpers.
On the Democratic side, Bernie Sanders will have an advantage. He won the 2016 New Hampshire Democratic primary against Hilary Clinton. He also is the U.S. senator from next-door Vermont. And he ran strong in Iowa. He is likely to win New Hampshire again in 2020. There is, however, a growing "stop-Sanders" movement that casts him as too far to the left ideologically and therefore as unelectable as the British Labor Party has been in recent years.
New Hampshire's unaffiliated voters, perhaps foreshadowing what will happen in Colorado, may back moderates like former South Bend Mayor Pete Buttigieg, or Joe Biden and Amy Klobuchar. Another moderate option, former New York Mayor Michael Bloomberg, is not on the New Hampshire ballot yet will be on the Colorado ballot on Super Tuesday. Colorado unaffiliated voters may vote for Buttigieg or Bloomberg as a way of slowing down the Bernie Sanders march to the Milwaukee-based national party nominating convention.
Many pundits had seen a looming Sanders-versus-Biden race after New Hampshire. But Biden's weak showing in Iowa scrambles that. If Biden falters again in New Hampshire, moderates voting in March will probably have to decide between Buttigieg and Bloomberg — two former mayors not expected to be serious contenders merely a few months ago.
The New Hampshire primary is the oldest and most famous of the presidential primaries. Its results are "multiplied" and "exaggerated" because of their effect on states that vote later in the primaries and caucuses process.
Every spring in New Hampshire, when the snow begins to melt, the backroads become muddy and impassable. To enable New Hampshire voters to get to the polls, presidential primary day is held in January or February, when the ground and the back roads are still frozen and drivable.
The New Hampshire primary became important in 1952. Sherman Adams, the Republican governor, began an effort to secure the 1952 Republican nomination for General Dwight D. Eisenhower, the victorious commander of U.S. military forces in Europe during World War II.
Gov. Adams instituted a presidential primary in which the voters cast their ballots directly for their favorite candidate rather than for uncommitted delegates to a state convention, As Adams planned, General "Ike" Eisenhower won in New Hampshire and got an early boost for his successful campaign for the 1952 Republican nomination and the White House.
Television news has played a major role in building the national significance of the New Hampshire presidential primary. The many small towns, with their white clapboard churches, wooden frame houses, and picturesque town halls, make attractive TV backdrops for campaigning candidates.
Along with Iowans and their caucuses, New Hampshire voters get the "first crack" at evaluating the presidential candidates, winnowing down the number of candidates with their votes. Candidates who voters in other states might have wanted to vote for often quit the race after doing poorly in Iowa and New Hampshire.
The key point here is "unfair." New Hampshire voters have electoral powers denied to voters in most other states. They get major attention from campaigning presidential candidates and the news media that voters elsewhere never experience. In short, New Hampshire voters are electoral "royalty" who enjoy voting powers that we electoral "civilians" in other states lack.
Tom Cronin and Bob Loevy were longtime political science professors at Colorado College in Colorado Springs. They regularly write about Colorado and politics.