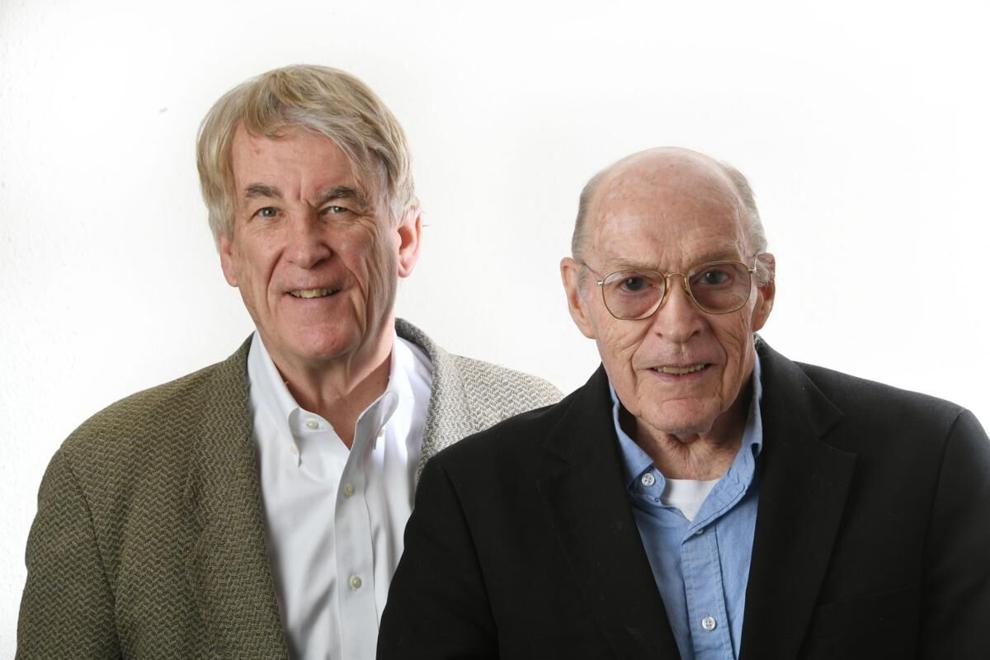 Pattern recognition is an important skill. The ability to discern and record repetitive events adds to knowledge and predictive powers.
We were working on the "Sweet Sixteen," the 16 competitive seats in the Colorado state House of Representatives that will determine whether the Democrats or the Republicans win majority control of the House in this November's general election.
A competitive seat is one in which the two major political parties are evenly balanced and either the Democrats or the Republicans can win it in the general election.
We found a pattern. In 11 of the 16 competitive House districts, a Democratic Party woman is running against a Republican Party man.
Thus, in House District 16 in Colorado Springs, it is Democrat Stephannie Vigil against Republican Dave Donelson. In House District 34 in Thornton and Northglenn, it is Democrat Jenny Willford competing with Republican Kevin Allen. In House District 46 in Pueblo and Colorado City, it is Democrat Tisha Lynn Mauro trying to win votes from Republican Jonathan Ambler.
And so on through eight more House district competitive seat contests.
The party primary elections were over on June 28, so now we know the names and qualifications of the 16 Democrats and 16 Republicans who will run against each other for these vital 16 competitive seats. They were created in the state legislative redistricting process carried out in 2021.
In the case of the state House of Representatives, 30 safe-Democratic seats were created along with 19 safe-Republican seats. Because the redistricting process favored the Democrats, the Republicans must win 14 of the 16 competitive seats to gain majority control of the Colorado House.
Among the Democrats running for the 16 competitive seats in the House, 13 are women and three are men. The Republican situation is the reverse of that. There are 13 GOP males and three females.
There is one competitive seat contest in the Colorado House where a Democratic man is running against a Republican woman. That is in House District 18, where incumbent Democrat Marc Snyder, a strong candidate, is pitted against Republican Shana Black of Manitou Springs.
Two competitive House districts have Democratic men running against Republican men. In District 38 in Littleton, Centennial and Columbine, incumbent Democrat David Ortiz is running against Republican Jalen Mosqueira. In District 43 in Highlands Ranch, Democrat Robert Marshall is facing off with Republican Kurt Huffman.
And in the two remaining competitive House districts, it is Democratic women versus Republican women. In District 26, high in the ski-resort Rocky Mountains, Democrat Megan Lukens of Steamboat is going against Savannah Wilson of Oak Creek. In District 59, out with the Silverton steam-train in Durango, incumbent Democrat Barbara McLachlan will compete for votes with Republican Shelli Shaw.
When it comes to these 16 competitive seats, the Democrats have an advantage in terms of incumbency. Seven Democrats and two Republicans are running as incumbents. They have been previously elected to the legislature. Serving in the legislature gives incumbents improved name recognition in the news media, which is thought to help them when running for reelection.
In line with the statewide pattern, only one Democrat running in the 16 competitive House contests had a primary compared to four of the Republicans. The effect of having a primary is debatable. Being tested in a primary can increase your campaign skills and get some publicity, but there is also the risk that the primary will split your political party support and weaken your campaign in the general election.
The state Senate has only six competitive seats up for election in November of 2022. That is because Colorado state senators serve four-year terms with only half the Senate being elected every two years. If the Republicans can win most of these six competitive seats, they will have a ruling majority in the state Senate.
The gender breakdown for competitive seats is different in the state Senate from the State House of Representatives. In only two competitive Senate districts is a Democratic woman running against a Republican man. One is in Loveland, where Janice Marchman is challenging incumbent Republican Rob Woodward. The other is in the Littleton and Golden area, which has Democrat Lisa Cutter competing with Republican Tim Walsh.
In the other four competitive state Senate districts, Democratic men are running against Republican men.
Similar to the state House of Representatives, the redistricting process in the state Senate in 2021 favored the Democrats over the Republicans. Fifteen safe-Democratic seats were created to only nine safe-Republican seats. That is why the Republicans must work hard to win these six competitive seats up for election this coming fall.
Will any state issues emerge that affect the voting for the state legislature, or will it be, as in the past, national issues such as inflation and gun rights that will determine Colorado legislative election outcomes? There also will be money issues, where some candidates raise a lot of money and others not so much.
And we will want to watch for gaffes, where candidates get in trouble for saying the wrong thing or taking damaging positions on important political issues. Stay tuned.
Political scientists Tom Cronin and Bob Loevy maintain and update election information on each of Colorado's state House and state Senate districts. Search the internet for "Bob Loevy Home Page" and click on A-6.