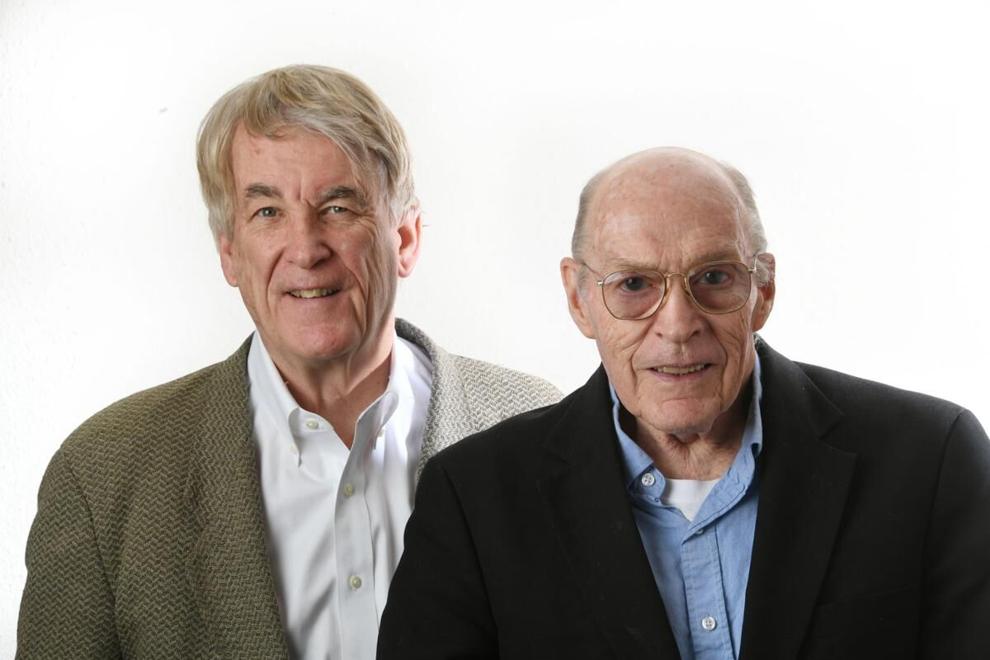 Relying mostly on historic voting behavior patterns and President Joe Biden's low approval ratings, most analysts predicted a red wave would wash ashore in the 2022 November elections and put many more Republicans in office.
But the expected voter reaction against Biden's presidency did not materialize. blue undertow, difficult to see but powerful, was electing or reelecting many Democrats to office instead.
Every election has its surprises. Few of us expected Colorado Democrats to win as big as they did in last Tuesday's elections.
Colorado's Democratic Gov. Jared Polis was easily reelected with 57% of the vote as was Colorado U.S. Sen. Michael Bennet with 54%. Democrats picked up the newly added"swing" 8th Congressional District northeast of Denver in a close race.
Governor Polis even won 48% of Republican El Paso County. That's twice the number of Democrats in that county, indicating a large chunk of El Paso County independents voted for Polis.
No one thought that outspoken Donald Trump supporter and MAGA cheerleader U.S. Rep. Lauren Boebert might come close to losing her Western Colorado congressional seat, but that almost occurred. Her opponent rallied against her "angertainment" approach to her job.
Republican optimists were hoping that the Republicans would win at least two or three seats in both chambers of the state legislature. Instead, they lost a few seats in both the state House and Senate.
Progressives generally prevailed on statewide ballot issues. Thus Colorado voters approved more funds for affordable housing, approved much more funding for free public schools meals, and approved the legalization of certain psychedelic plants for counselling and related therapy purposes. Conservatives did win a victory on lowering state income taxes by a small amount.
What helps us understand what happened in last week's Colorado elections?
Colorado has slowly but surely turned from a predictably red Republican state to being solid blue Democratic. Back in the late 20th Century, it was Republican presidents Dwight Eisenhower, Richard Nixon and Ronald Reagan who gave the state its pronounced GOP reputation. Moreover, the state legislature for nearly two generations was regularly controlled by Republicans.
This began to change with the 1974 anti-Watergate election, when Colorado voters punished the Republicans for burglarizing Democratic National Headquarters at the Watergate complex in Washington, D.C. In that landmark election, Democrat Richard Lamm was elected Colorado governor, Democrat Gary Hart was elected to the U.S. Senate and Democrat Tim Wirth was first elected to the U.S. Congress.
Lamm proved to be a popular three-term governor, as was his Democratic Party successor, Roy Romer. In the 21st century, former Denver mayor John Hickenlooper was a popular Democratic governor as well.
In 2008 and again in 2012, Democratic President Barack Obama was a big vote-getter in Colorado and carried the state by comfortable majorities both times. Meanwhile, a Bernie Sanders progressive cult was developing within the Democratic Party in Colorado that was particularly popular with younger voters.
The rise of Donald Trump in the Republican Party has been damaging to the Colorado GOP. Trump won the 2016 presidential election in the national Electoral College but failed to carry Colorado and thus was of little help to state and local candidates for elected office.
In the midterm elections of 2018, Colorado voters reacted to Trump's first two years in the White House by electing Democrats to all four major Colorado statewide offices — governor, attorney general, treasurer and secretary of state. Newly elected Governor Jared Polis told the election night news media that anti-Trump sentiment was a big part of his victory.
In the presidential election of 2020, Trump lost Colorado a second time. Once again there were no presidential coattails to help Republican candidates further down the ballot.
Donald Trump shares responsibility for what happened to Colorado Republicans last Tuesday. He began by urging supporters to march on the national capitol on Jan. 6, 2020. Trump injected himself into national Republican Party affairs by questioning the results of the 2020 presidential election, which he lost. He campaigned in the 2022 election on behalf of Republican candidates who supported his denial of the presidential outcome in 2020. He has seemed obsessed more by his own political fortunes than Republican issues and candidates. He may have helped J.D.Vance win election in conservative Ohio but many of those he backed this year either lost or barely won.
Colorado voters were doubtless influenced by the Supreme Court's decision on abortion rights. Polls in this state have indicated a strong preference for the Roe v. Wade decision that was overturned by the Court earlier this year. 
Yet another factor that influenced voters this year is that the Colorado economy is especially robust. Unemployment is at a record low and Colorado continues to attract new citizens and businesses.
Coloradans obviously were and are dissatisfied with high inflation yet Republicans were not especially effective in talking about how their economic policies would improve matters at the state or national level.
The 2022 election will be remembered as a good year for incumbents both in Colorado and around the nation. Incumbents typically benefit from more name recognition, more money and having gained greater experience. That seemed to be the case here and elsewhere.
The Republicans nominated a number of fine candidates. Pam Anderson, the GOP candidate for Secretary of State, built an excellent record as a county clerk. But she still lost. Barbara Kirkmeyer ran a lively and competent campaign for the 8th Congressional District but came up short in a close race.
The Republican candidate for governor, Heidi Ganahl, earned credit for vigorously questioning the incumbent Polis on major state issues such as high crime rates in major cities in Colorado. Her raising of the issue forced Polis to promise voters that, in his second term, he would make Colorado one of the 10 safest states in the nation.
That is the art of elections. Accountability is raised and incumbents have to explain or promise to do better.
Tom Cronin and Bob Loevy regularly write about Colorado and national politics