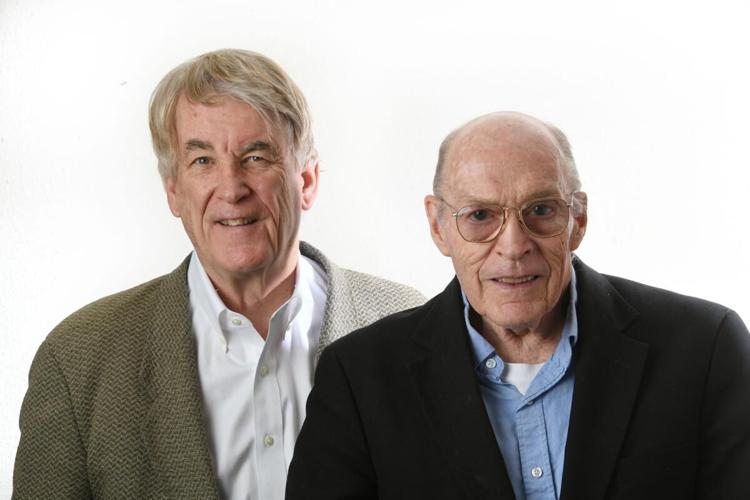 Despite being online and digital because of coronavirus, the Democratic and Republican national conventions later this month will be valuable to watch, and could potentially affect the presidential race between incumbent Republican President Donald Trump and Democratic challenger Joseph Biden.
It is true that probably as many as 80 percent of likely voters have already made up their minds as to how they will vote. It is also true that many Americans would prefer to watch basketball, baseball or soccer matches rather than old men repeating tired political slogans. Finally, people have increasingly soured on the negativity that characterizes most of this election year.
Still we are looking forward to watching the conventions and learning from them. Which party has their act together? Which nominee will be both a party and national unifiier? Which party seems best prepared to protect the nation's health, and promote national security, and economic prosperity?
Those cheering delegates that will not be present have not mattered for the past 68 years. It was in 1952 that the two major U.S. political parties staged the last competitive national conventions. In the Republican Party, World War II military hero Dwight D. Eisenhower, affectionately known as "Ike," was pitted against U.S. Senator Robert Taft of Ohio. Taft was ahead of Eisenhower in the delegate count when the convention opened for business. Skillful maneuvering by the Eisenhower forces on the convention floor enabled Ike to win a majority of the delegate votes and thus become the 1952 Republican nominee. Eisenhower was elected president the following November.
But such competitive conventions have been gone for more than half a century. Convention delegates have nothing to do these days but cheer on the presidential candidates who were chosen by the voters in presidential primaries and caucuses the previous winter and spring.
For that reason, we have long referred to the national conventions as "coronations." The "crown of candidacy" is placed on the primary-caucuses winners with appropriate pomp and ceremony. The "coronations" have long existed solely for the television advertisements they create for the political parties. They provide an opportunity, all on TV, for the political party to parade its distinguished veterans as well as showcase some of its new up-and-coming young office holders.
And important things can happen at national "coronations." Let's look back. Ideologically divisive conventions such as the Republican ones in 1964, 1976 and 1992 weakened their candidate in their fall elections. The same was true of the Democratic conventions of 1968 and 1980.
A famous, and infamous, national convention took place in the Democratic Party in 1968. The Vietnam War was raging and evoking anti-war protest demonstrations on the streets of Chicago outside the convention hall. Vice President Hubert H. Humphrey of Minnesota, who supported the war, had an iron grip on the nomination but not the party platform. Soon the war protesters were engaged in disruptive confrontations with the Chicago police, who looked powerful in their riot gear and used night sticks, police dogs, and tear gas to clear the war protesters from the streets.
As the convention proceeded, the television networks of course gave prime coverage to the rioting and police response on the streets of Chicago. The net effect was to project a negative image of the Democratic Party and its responsibility for escalating the war in Vietnam. Those negative images contributed to Hubert Humphrey losing the November election to the Republican candidate Richard M. Nixon.
The Vietnam War was still an issue at the time of the 1972 Democratic National Convention.. The party was still badly split between dovish leaning McGovern delegates and others supporting more traditional Democrats like Sen. Henry Jackson. The convention itself was poorly managed and the hastily selected vice president nominee had to be dropped from the ticket a few weeks later. Democratic delegates supported party nominee U.S. Sen. George McGovern of South Dakota, an outspoken opponent of the Vietnam War. Incumbent Republican President Richard Nixon easily defeated McGovern in the 1972 November general election.
A major "gaffe" occurred at the 1980 Democratic Convention when incumbent Democratic President Jimmy Carter was being re-nominated for president. Struggling to project an image of party unity, Carter wanted to be seen on prime-time television shaking the hand of popular U.S. Sen. Ted Kennedy of Massachusetts. Every time Carter extended his hand to Kennedy for a handshake, Sen. Kennedy pointedly moved away. The television cameras recorded the entire comedy as President Carter followed Kennedy across the speaker's platform, Carter's hand outstretched for a handshake that never was. President Carter was defeated in the 1980 general election by Republican Ronald Reagan.
In 1992, the Republicans convened at the Houston Astrodome. The Republican nominee designate, incumbent President George H. W. Bush (the elder), sought to mend a few fences with the conservative wing of the party by inviting news columnist and television pundit Patrick Buchanan to address the convention.
Instead of mending fences, Pat Buchanan tore a few down. In perhaps the most ill-tempered and bombastic speech in party convention history, Buchanan gave a "red meat" populist harangue and labeled Bill Clinton, the 1992 Democratic Party nominee, a Vietnam War draft dodger and a supporter of gay-and-lesbian rights. Buchanan also charged that Al Gore, the Democratic vice presidential nominee, was an environmental extremist. Buchanan's windy cantankerous speech pushed back a scheduled unifying video from Ronald Reagan until after prime time television viewing and caused the GOP convention to project an image of "meanness" and "rancor" rather than "party harmony."
In contrast, Bill Clinton's Democratic Convention in 1992 stands as a runaway success. The convention was held in Madison Square Garden in New York City.
Not content to have politicians running his convention, Bill Clinton hired two successful Hollywood television producers. Instead of televising dull speeches by middle-aged men and women, the Hollywood producers focused on Bill Clinton and family. Bill and Hillary were shown with their teen-age daughter, Chelsea, walking down the street toward the convention hall. It was as if Bill Clinton was walking to meet a divinely ordained destiny. The millions of television viewers watching could virtually feel this warm, fuzzy, magical political moment that had been so carefully crafted by Hollywood experts.
The lift that Democratic nominee Bill Clinton received from the 1992 Democratic National Convention helped him to defeat the elder George Bush and go to the White House.
It is obvious what our two major political parties need to do to have successful all-digital national "coronations." Most important is to avoid "gaffes," such as President Carter chasing Ted Kennedy for a handshake in 1960 or Pat Buchanan giving a needlessly confrontational speech at the Republican convention in 1992. Then go for "golden moments," such as a Ronald Reagan "Morning in America" or Barack Obama call-for-greatness addresses.
These 2020 conventions will be entirely different from the past. Maybe they'll borrow the cutout MLB fans for backdrops? Public trust in government and in the political parties is at an all-time low. Both candidates are mistake prone. And the issues facing the country are enormous. We generally know what the candidates stand for — yet we will still be watching, yearning for faith, hope and clarity.