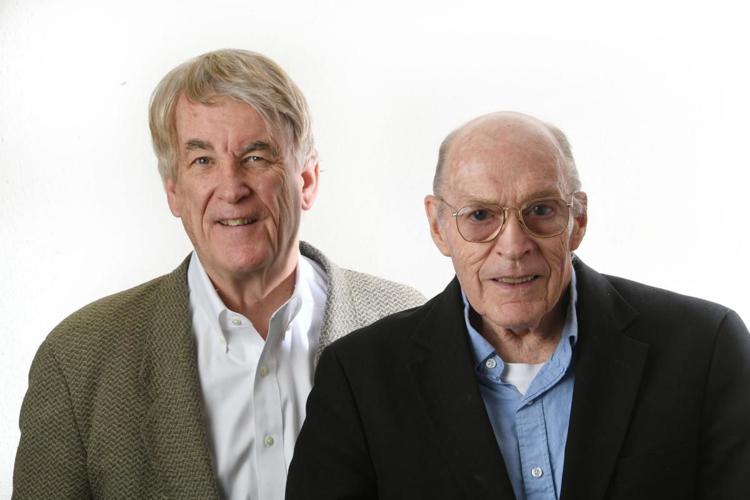 We have sometimes mused that the further you go from Denver's 16th Street Mall, the more you will find conservatives and Republicans. Well, this is not always the case. Colorado's ski counties defy this aphorism, as do a few historically Hispanic counties near the San Luis Valley region.
Still, in certain ways, there are two Colorados. Twenty out of 26 Colorado counties that are located along the state's outer borders are Republican in their voting patterns. That includes all four counties located in the four corners of Colorado – Moffat County (NW), Sedgwick County (NE), Baca County (SE), and Montezuma County (SW).
The Denver Metro Area and the rest of the state are increasingly different from each other, and much of this comes from political party and ideological preferences. We have several divides in Colorado, and one of them is party polarization.
It is often reported that American voters are polarizing along geographic lines, with Democrats mainly living in one part of a state and Republicans in another part. This is happening in Colorado. Which counties are polarized and which are not? And is political polarization growing in our state the way it supposedly is in the rest of the nation?
To answer these questions, we used the SPA (Statewide Partisan Average), our metric averaging votes for U.S. president, U.S. senator, and Colorado governor by the decade. The SPA is expressed as a percentage vote for either the Democratic or Republican parties for the county for the decade. Third parties are not included.
We consider a Colorado county polarized if it cast 60 percent or more of its two-party vote for one party or the other. We used El Paso County (county seat: Colorado Springs) as our model. The county mainly elects Republicans to county offices and to the state legislature, and it consistently has an SPA in the middle 60s percent Republican. We decided that any county that was more than 60 percent Democratic should be considered polarized as well.
So are Colorado counties polarized? The answer is "yes." As of the present decade (2010 to 2019), 39 of Colorado's 64 counties meet our definition of polarized, and 30 of them earn the Republican designation and 9 are aptly considered Democratic. Thus 60 percent of Colorado counties classify as polarized in one party or the other.
Keep in mind we are dealing with geographic locations in this study and not in terms of votes cast in elections. Thus the most polarized Republican county in Colorado is Washington County (Akron) out on the Eastern Plains at 84.1 percent Republican. It cast only about 2,300 votes for major party candidates in the 2018 gubernatorial election. Compare that to Denver, the most polarized Democratic area in Colorado at 76.9 percent Democratic. Denver's total two-party vote in the 2018 gubernatorial race was almost 300,000.
But there are polarized Republican counties in Colorado that are heavily populated. Among them are El Paso County at 62.5 percent Republican, Douglas County (Castle Rock) at 61.6 percent Republican, Weld County (Greeley) at 60.8 percent Republican, and Mesa County (Grand Junction) at 66.8 percent Republican.
By and large, though, polarized Republican counties are in rural areas on the Eastern Plains and in non-resort oriented areas on the Western Slope.
On the Democratic side of the polarization ledger, Denver is joined by Boulder County at 73.3 percent Democratic and a small number of the resort-oriented ski counties in the mountains of Colorado. They include Gunnison County at 61.2 percent Democratic, Pitkin County (Aspen) at 72.8 percent Democratic, San Miguel County (Telluride) at 73.5 percent Democratic, and Summit County (Breckenridge) at 64.6 percent Democratic.
All the above figures are based on two-party voting in Colorado in the present decade of 2010 to 2018. To assess whether polarization had increased in Colorado in recent years, we compared the present decade with the decade of the 1980s, some 30 years ago. The results surprised us. For both the Democrats and Republicans, the number of polarized counties increased from the decade of the 1980s to that of the 2010s.
In the 1980s there were 23 polarized Republican counties in Colorado. That increased by seven to 30 polarized Republican counties in the 2010s. The Democrats increased by six from three polarized counties in the 1980s to nine polarized counties in this decade.
Non-polarized counties in our study were labeled "partisan" Republican or "partisan" Democrat and scored in the 53 percent to 59 percent range for their political party. Two of the Denver area's most populous counties flipped from partisan Republican to partisan Democratic over the 30 years. Arapahoe County (Littleton) went from 58.6 percent Republican to 55.2 percent Democratic. Jefferson County (Golden) tracked 55.5 percent Republican to 53.1 percent Democratic.
These were among just a handful of county shifts from Republican to Democratic. Gunnison, Ouray, and Larimer (Fort Collins) counties were a few others. Only Las Animas County (Trinidad) flipped from Democratic to Republican.
And so, based on county election results from two decades 30 years apart, Colorado is polarized and the polarization is growing. As Denver and Boulder and the mountain resort counties become more Democratic, the rural areas all over the state become more Republican.
We assume these politically differing Coloradans sit next to each other at Bronco games and ski, hunt and fish near one another in the great outdoors of Colorado. But the two polarizing parts of Colorado are sending representatives and state senators to the Colorado legislature at the state Capitol in Denver. It is little wonder the two parties struggle to get along at the state legislature. Coloradans need to be aware of how sharply we are dividing in terms of political polarization and work harder to emphasize common values and aspirations.
Tom Cronin and Bob Loevy are retired political science professors who were longtime members of the faculty at Colorado College in Colorado Springs.