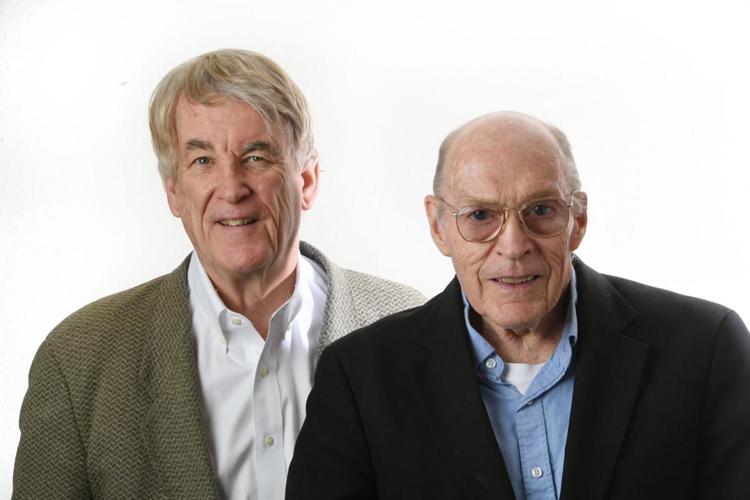 Longtime observers of Colorado politics know that major decisions in the state are often made by the electorate voting on ballot issues rather than by laws passed by the state legislature and signed by the governor. Over the years, such major reforms as rejecting the 1976 Winter Olympics for Colorado; approving a state lottery with proceeds going for parks and open space; requiring voter approval of all tax increases, and legalizing recreational marijuana have all been adopted at the ballot box. In some cases, the governor and/or the legislature have opposed these choices by the voters.
That is why it seems strange to us that there has been little electoral analysis of how Coloradans vote on ballot issues, particularly at the county level. There is a great deal of reporting on elections for major governmental offices, with the relative strengths of the Democratic and Republican parties being carefully measured and explained. But little has been done on those all-important ballot issues — until now.
We decided to look at two of the major issues voted on at the recent midterm elections in Colorado last Nov. 6. We chose the constitutional amendment (Amendment 73) providing for a major increase in public school funding. We also studied the proposition (Proposition 110), amending state law, that called for repairing and expanding state roads and highways. We selected those two because both required a significant tax increase — one raised taxes on the wealthy to pay for public schools, and the other called for a sales tax hike to pay for roads and highways.
As for the public schools ballot issue, it was defeated statewide by a vote of 46.4 percent "yes" to 53.6 percent "no." As an initiated constitutional amendment, it required 55 percent approval to be adopted.
Two populous counties, however, gave increased public school financing very strong support with a more than 60 percent "yes" vote. One was Denver, which voted 61.8 percent "yes" to 38.2 percent "no." The second was Boulder County, Denver's close neighbor to the northwest, which was even more in favor of public education by 63.1 percent "yes" to 36.9 percent "no."
The third-highest county for supporting public education was Pitkin County (Aspen). This high-class resort went 59.1 percent "yes" and 40.9 percent "no."
Pitkin County pretty much set the pattern for two other Colorado counties that gave a 55 percent plus vote to financially supporting public education. They both were in Rocky Mountain resort areas: Gunnison County (Crested Butte) at 57.2 percent "yes" and San Miguel County (Telluride) at 55.6 percent "yes."
Five other resort counties came close to a 55 percent "yes" vote: Ouray County at 54.9 percent; Summit County (Breckenridge) at 53.0 percent; San Juan County (Silverton) at 52.6 percent; Lake County at 52.4 percent; and Routt County (Steamboat Springs) at 51.4 percent. Eagle County (Vail) just barely made it into the "yes" column at 50.9 percent.
On Colorado's populous Front Range, only two other counties came close to the 55 percent required for adoption: Broomfield County, a Denver suburb, at 50.5 percent "yes," and Larimer County (Fort Collins), the home of Colorado State University, at 52.6 percent "yes."
And that is it. Out of Colorado's 64 counties, only the 13 described above voted more than 50 percent plus in favor of paying more of their hard-earned money to improve Colorado's public schools. The other 51 counties voted "no."
It is clear to those who know Colorado politics that the "yes" vote for public-school funding mirrors the customary support Colorado voters give to the Democratic Party. That support comes most heavily from Denver, Boulder, and mountain resort counties. But there is this difference. Whereas the Democrats lately have been getting enough support to win elections to statewide office, the public school funding issue lagged far enough behind the Democrats to lose statewide.
And if the "yes" pattern on public school support reflects Democratic voting patterns, the "no" pattern looks very Republican as expected. Colorado's three best counties at producing large numbers of Republican votes, El Paso (Colorado Springs), Douglas (Castle Rock), and Weld (Greeley), voted "no" to the tune of 66.9 percent, 63 percent, and 60.4 percent respectively.
Colorado's agricultural counties, on both the Eastern Plains and the Western Slope, are famous for delivering high percentages of Republican votes. They produced "no" votes on school funding at the 60 and 70 percent level. Kiowa County (Eads) out on the plains had the highest "no" percentage in the state — 75.9 percent.
Most interesting were the three populous Denver suburban counties, Arapahoe (Littleton), Jefferson (Golden), and Adams (Brighton). They have been trending Democratic in recent officeholder elections, but they continue to vote "no" on public school funding, although not by high percentages — Arapahoe, 52.3 percent; Jefferson, 52.6 percent, and Adams, 53.3 percent. If tax increases for public schools are going to start passing in Colorado, it is these three Denver suburban counties that are going to have to switch from voting "no" to voting "yes."
On the roads and highways ballot issue, with its sales tax increase, the voting pattern was almost the same — "yes" votes in Democratic counties and "no" votes in Republican counties. But the roads vote did not do as well as the public education vote. Only five counties – Denver, Boulder, Pitkin, San Miguel, and Summit – voted to raise taxes to build roads. Colorado's other 59 counties voted a resounding "no." Since this was not a constitutional amendment, it would have required only a 50 percent plus vote to pass.
Here is the anomaly. Coloradans lately have shown a penchant for voting Democratic, a party that often promises enhanced government investments such as better public schools, all-day kindergarten, more preschools, improved roads and highways, etc. But when it comes to voting to pay for these desirable programs, most Coloradans continue to vote "no" and keep the necessary funds in their own pockets.
Tom Cronin and Bob Loevy are retired political science professors who were longtime members of the faculty at Colorado College in Colorado Springs.