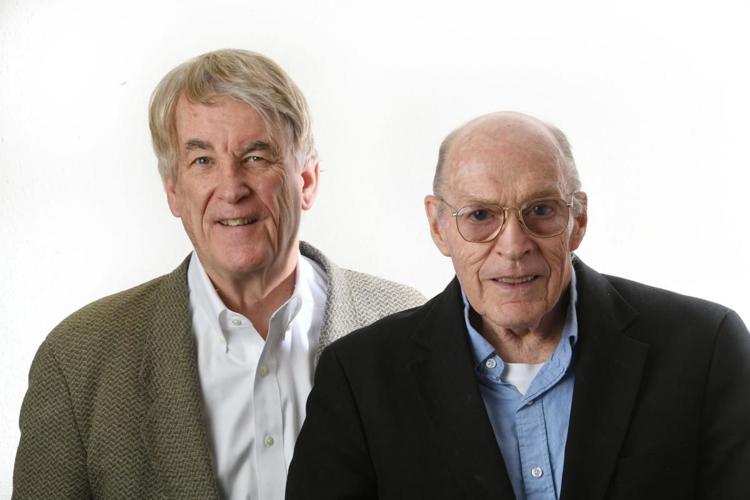 Coming up on Nov. 20 — yet another Democratic Party presidential nomination debate.
These debates and the inevitable pre-Iowa money chase have effectively winnowed down the race to just a handful. Worthy as well as unworthy candidates are gone, and another group will bail after they fail to pick up traction in Iowa.
These debates were instructive. We now know much more about the character and policies of the contenders. We also understand their political liabilities.
Andrew Yang wins the award for new ideas and trying to look at problems in a fresh light. Elizabeth Warren gets the blue ribbon for having both the most and the biggest attention-gaining plans. Mayor Pete Buttigieg ran away with the "Rookie of the Debates" trophy. He tied with Warren for being the best competitive debater.
It is an amazingly level playing field when Buttigieg, the young mayor of South Bend, Indiana, can take on and best the seasoned Mayor of New York City — Bill de Blasio. Buttigieg also outscored Joseph Biden, a two-term former vice president of the United States.
Bernie Sanders, hands down and "hands way up," wins both the most authentic and the most consistent honors. He is an unapologetic and unwavering Democratic Socialist, and we all know where he stands. Most of us could probably recite his stump speech, which has varied little from his 2016 presidential campaign narrative.
Joseph Biden earns "The Last Hurrah" award, which is given to an older candidate making a last run for office. These debates were not Joe's friend. As the early frontrunner, he was targeted and picked on by his Democratic opponents as well as hammered by Republican President Donald Trump. Biden has been forced on the defensive. It also hurts that he has trouble coming up with topic sentences and then completing sentences he does begin.
As Biden is fading, Elizabeth Warren has become Target-in-Chief. Her economic and health plans are under attack daily. Buttigieg is surging in Iowa where he must do well. Amy Klobuchar, from nearby Minnesota, also has to catch on in Iowa, which may not be happening.
The Democratic Party's rules for participating in these debates, which include scoring high in public opinion polls and raising big money from many donors, are under attack. Michael Bennet of Colorado, Steve Bullock of Montana, and Tulsi Gabbard have all complained, to no avail, about those strict DNC rules.
Some form of these debates is likely to survive and carry over into future presidential election years.
People may not realize it, yet we have been watching presidential primary-and-caucuses history in the making here. In previous years, there were occasional early television debates between would-be presidential nominees, but they tended to be isolated and on less-watched cable channels and only involve previously well-known candidates. But this year, with the Democratic Party doing the hosting, holding one-a-month, and trying to begin the process of limiting the field, these TV debates have generated a lot of public interest much earlier in the primary-caucuses nomination process.
We know more about the candidates at this point than we did in previous presidential elections. We also have "leaders" emerging in the early public opinion polls, something that in previous cycles usually did not occur until late November or early December prior to the primaries and caucuses that will start early in 2020.
It is important to remember that, unlike so much of the rest of United States government, the presidential primary-caucuses selection process is not in the U.S. Constitution or even major U.S. laws. It is mainly found in state laws and national party rules. As a result, the presidential party nomination process is changing all the time. For instance:
The New Hampshire "First in the Nation" presidential primary was created in 1948 by a New Hampshire Republican governor who wanted to pave the way to the White House for World War II general Dwight Eisenhower.
The Iowa presidential caucuses were created in the early 1970s by Iowa legislators who thought Iowa should be "First in the Nation." They accomplished that by calling their electoral method "caucuses" rather than a "primary." An unknown Georgia governor, Jimmy Carter, rode the 1976 Iowa caucuses right into the presidency.
"Super Tuesday" was created in 1988 by a couple of Southerners, Al Gore of Tennessee and Bill Clinton of Arkansas, who tried to boost southern chances by having all the southern states hold primaries and caucuses on the same day. "Super Tuesday" did not work in 1988, but it helped propel Bill Clinton of Arkansas to the Democratic nomination and into the Oval Office in 1992.
The message is that changes in the presidential nominating process do not come from Congress or the executive branch but occur on an ad hoc basis at state and party levels. But if such changes seem to work, they are quickly accepted by voters and the news media and are repeated presidential cycle after presidential cycle. After all, New Hampshire, Iowa, and a modified Super Tuesday (it is less southern now) are still with us.
And we think that is what may happen with this year's one-a-month Democratic Party presidential candidate debates on major television venues. The news media have loved them, although the number of television viewers declined after the first debates. What is said at the debates, however, is being quoted over and over on television political talk shows and in newspaper columns.
But there is one concern for the Democrats. These early one-a-month debates have been educational, yet it is at this point unclear that they will produce for the party an ideal candidate who can rally Democrats, recruit independents and new voters, and triumph over Donald Trump next Nov. 3.
Tom Cronin and Bob Loevy are retired political science professors who were longtime members of the faculty at Colorado College in Colorado Springs.