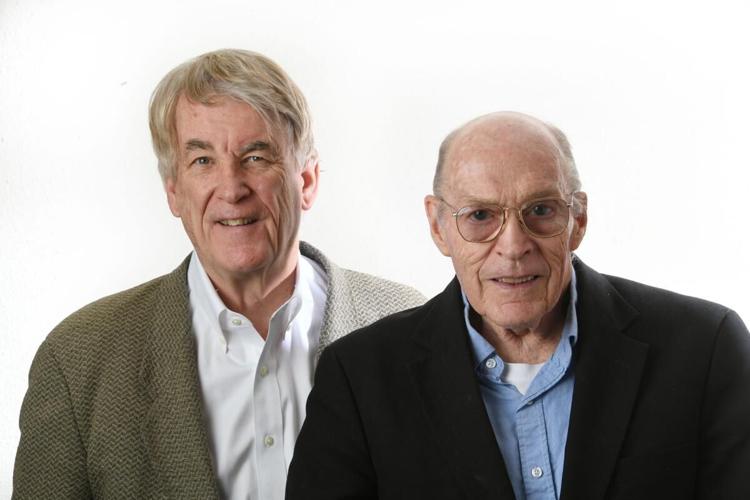 Our 59th consecutive presidential election has, we believe, just concluded. We are, like most people, awaiting the 23rd peaceful transfer of national political power from one political power to another.
Former Vice President Joe Biden appears to have won at least 77.4 million votes (to Trump's more than 72 million votes), more than any candidate has won in U.S. history. He beat President Trump by more than 5 million and has won a higher percentage of the popular vote, 50.8%, than any challenger to an incumbent since FDR's defeat of Herbert Hoover in 1932.
Trump is going noisily into the night, yet when he does leave he will join Hoover, Gerald Ford, Jimmy Carter and George H. W. Bush in the one-term presidency club. It should be noted that Harry Truman and LBJ are partial members of this group since their hopes for reelection were dashed by their own parties.
We've only had seven presidents serve out two full terms as opposed to 12 who served just one or one and one half terms in the White House since 1900. The notion of a two-term tradition is a bit misleading.
Biden's was a somewhat paradoxical win. He did win half of the states, plus D.C. and one congressional district in Nebraska. He also won a higher percentage than just four other elections in the past 15. He also won every state that Hillary Clinton had won in addition to "flipping" five key battleground states and Nebraska's second congressional district.
Yet, Biden underperformed most of the national polls and therefore most public expectations. Many Democrats had expected, or at least hoped for, a blue wave and the recapturing of the U.S. Senate. That didn't happen, and Biden appeared to have virtually no coattails for congressional and state legislative candidates. At this point Republicans have picked up at least a half-dozen seats in the House and flipped the governorship in Montana. Democrats lost a senate seat in Alabama and have won two — in Colorado and Arizona.
The fact it has taken a week or more to tally the votes and that President Trump and some of his advisers are contesting the election add to the muted tone of Biden's apparent victory.
The Biden win is a bit clouded, too, by other factors. Trump outperformed, as well. He won several million more votes than he had in 2016. His base stuck with him. He won 93 percent of registered Republicans and did better with Hispanics than he did four years ago. His 47.5% also outperformed his presidential job approval ratings that had averaged around 44%.
Trump was an impressive campaigner right until the end. His amazing three-day recovery from COVID added to his Rambo swagger image. Most people would agree that he would have won had it not been for the COVID crisis. On the other hand, his handling of COVID was part of his undoing. Still, Trumpism will live on.
It looks as though Biden will earn 306 electoral votes. If he does it will exceed what many of our recent presidents earned (Truman-303, JFK-303, Nixon in 1968-301, Carter-297, George W. Bush in 2000-271). And Biden's 306 will exactly match President Trump's 306 in 2016, which led him to claim he had won a mandate from the American people.
There are justifiable complaints once again that pollsters were wrong and misleading about many of our elections. They were, however, correct in suggesting that this year's races in Arizona, Georgia, Pennsylvania and North Carolina would be very close.
The polls were spot on in the two major races in Colorado. Colorado was one of the few places that really had a blue wave. Biden won an impressive 55.4 percent compared to Trump's 41.9 percent of the vote. Libertarian Jo Jorgensen won 1.6 percent , and for the record, Trump's pal, Kanye West, won about 7,640 Colorado votes for 0.2%.
Note that Biden won by more than 13 percentage points, compared to Hillary Clinton's less that 5 percentage points four years earlier. That's a blue move in a week that also gave us a blue moon.
Former Colorado Gov. John Hickenlooper, with the help of a big money advantage, defeated Republican U.S. Sen. Cory Gardner by a 53.5 to 44.2%. Gardner's defeat was the only real defeat of an incumbent Republican senator.
In Arizona Democrat Mark Kelley won in a race against Sen. Martha McSally, who had been appointed to completed the late Sen. John McCain's unexpired term.
Why did Biden do so well in Colorado? Trump was unusually unpopular here. Trump did not do well among college-educated voters and Colorado is the second-highest state in the nation in this category. Liberal counties really produced for Biden — with Denver, Boulder and Pitkin counties, for example, averaging about 78% for him. Whereas Republican strongholds like El Paso and Douglas counties averaged just a meager 53 percent of their vote for Donald Trump. Biden won the majority of Colorado's unaffiliated voters and won the important Denver suburbs.
Why did Wall Street appear to like Biden's victory? We think it liked the message of moderation and compromise — and it liked that there would not be a big blue wave. It doubtless liked that the Sanders, Warren and AOC wing didn't add to their caucuses and that programs such as the Green New Deal, defunding the police and universal health care will not be the center of attention. Further, Democrats Hickenlooper and Kelley are moderates. Wall Street, like all of us, is also heartened by the progress of vaccine research.
There are still a lot of unanswered questions about 2020. Why were the polls so misleading? Why did Colorado go so blue? Why did Trump do as well as he did? Why has Trump insisted there has been widespread fraud?
Meanwhile, three cheers for the amazing voter turnout in this year of a pandemic, and for mail-in voting which Coloradans had already learned to love, for the U.S. Postal Service and for the countless county clerks and volunteer election vote counters and observers. Democracy can be messy but it has served our Republic well.