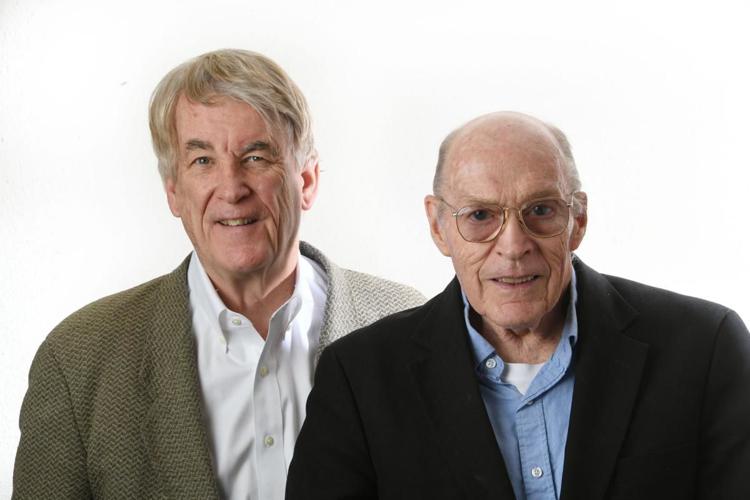 Colorado's State Capitol in Denver is bursting with new energy and personnel. The Colorado General Assembly, more commonly known as the state legislature, opened earlier this month to begin its four-month, 2019 session.
This should be, for a number of compelling reasons, a session during which legislators will craft and send their own taxing proposals to the voters rather than leaving it to well-funded interest groups to initiate tax measures to be placed on our election ballots.
Our system, as a constitutional republic, calls for elected representatives to deliberate and formulate policies to promote the public interest. But too often our legislators have not lived up to our aspirational ideals, especially when it comes to fiscal policy.
State legislators, understandably worried about being punished by the voters for raising taxes, rarely send tax increases to the voters. The result is that private interest groups, most often those that stand to benefit financially from the proposed new tax, petition the tax increase onto the next election ballot and then work to get it passed.
On most occasions, these "non-legislature" tax proposals are rejected by the voters. Two met that fate in the recent 2018 midterm elections in Colorado. But occasionally such "outsider" tax increases are adopted by the voters, and for years afterward the state is stuck with what interest groups wanted rather than tax policies written by state legislators elected by the people.
Look what happened in the last election. There was general agreement that Colorado needed to spend more money on roads and highways. Increasing traffic congestion, particularly on I-25 between Colorado Springs and Denver, could only be solved by adding toll lanes, mainly because there was no other major source of money.
The state legislature deliberated on the problem, yet in the end it made no tax increase proposal to be voted on in the November 2018 election. Interest groups associated with roads and highways moved into the vacuum and wrote an omnibus proposal, Proposition 110, to raise sales tax money not just for state roads but also for local (county and city) roads. This proposal also called for taxpayer financed improvements to public transit, possibly including rail passenger service.
This roads and highways initiative was defeated by state voters by 40.6 percent "yes" to 59.4 percent "no." It is possibly good that it was defeated. This initiated measure may have been trying to do too much by repaving local as well as state roads and also moving toward subsidizing public transit. The state legislature should have and could have done a better job of reading the public mind. They are, after all, elected representatives.
The legislature might have sent the voters a less ambitious tax increase, limited only to state roads and highways. That would have had a better chance of passing.
Just as there is much sentiment in Colorado to spend more tax money on roads and highways, there is widespread support for better financing of public schools (K-12). Inaction by the state legislature led to a major constitutional amendment being initiated on to the 2018 election ballot providing for an increase in state income taxes to pay for more state aid to public education.
This private interest group proposal also was nixed by the voters. As a constitutional amendment, it needed 55 percent of the vote to pass, but it only got 46.4 percent "yes" and 53.6 percent "no."
Here again we think the state legislature could have done a better job of proposing a public-school aid bill that voters might adopt. The interest-group-initiated proposal in 2018 put the main burden of paying the increased taxes on wealthy voters and corporations, a "tax the very rich" scheme that has not appealed to voters.
The state legislature would have been more likely to send voters a more broadly financed bill, progressively taxing all income groups, with a greater chance of adoption.
Bolstering our call for legislative initiative on tax matters is the Colorado state constitution. Similar to the U.S. Constitution, it places the responsibility to introduce revenue-raising measures in the state House of Representatives. The state Senate can amend such bills but cannot introduce them.
Now would be a good time for the Colorado House of Representatives to begin the process of seeing to it that the state legislature makes fiscal policy in Colorado rather than relying on the present ad hoc method of having private interest groups initiate tax proposals for the voters.
In sum the state legislature should lose its current reluctance to send tax increases to the voters that finance solutions to state problems such as highways and schools. The two political parties – Democrats and Republicans – working together on these proposals would increase the chances of such bipartisan tax programs being adopted by the voters.
Take at least this part of TABOR in Colorado at its word. It calls for "A Vote On All Tax Increases." The state legislature should send those tax increases to the voters and not leave the job to the private interest groups that are doing it now. If the legislature's recommended tax increases fail to pass, wait and try again next election. The voters have been known to change their minds on such issues.
Tom Cronin and Bob Loevy are retired political science professors who were longtime members of the faculty at Colorado College in Colorado Springs.