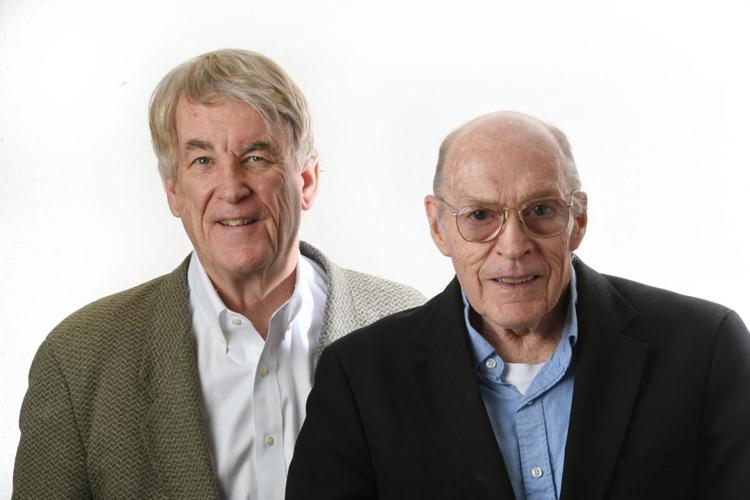 Colorado has always been a state where natural resources and energy issues are paramount – and this will always be the case. The energy industry is among the most consequential political forces in Colorado. But Coloradans are also conservationists, love the great outdoors and lean in an environmentalist direction.
These realities occasionally collide. They did last year when a controversial oil and gas drilling setback measure, Proposition 112, was defeated by the voters by a 55-to-45 percent vote.
The energy industry argued that a statewide regulation calling for a 2,500-foot setback from schools, homes and water sources would devastate Colorado's robust energy industry and cost tens of thousands of jobs.
Environmentalists and their allies pointed to drilling-related explosions and deaths in the town of Firestone as well as evacuations from local schools during drilling health emergencies. These critics claimed Colorado had a too loosely regulated extraction industry.
Leading Democrats, including then-Gov. John Hickenlooper and current Gov. Jared Polis, opposed Proposition 112 as going too far in restricting energy development.
The energy industry and its friends spent a ton of money to defeat Proposition 112. Advocates for Proposition 112 had very limited funding.
Only 14 of Colorado's 64 counties voted to increase setbacks for oil and gas drilling. Eleven of those 14, however, were low-population counties on the Western Slope that are destinations for skiing and other forms of mountain recreation. For instance, Eagle County (Vail ski area) voted 59.8 percent "yes," Pitkin County (Aspen ski areas) chalked up 71.9 percent "yes," and San Miguel County (Telluride ski area) had the highest "yes" vote in the state at 74.5 percent.
Of the 11 counties on Colorado's heavily populated Front Range, only three voted for keeping oil and gas drilling sites further away from homes. Boulder County, home to some of the most hotly protested drilling sites, cast a 70.7 percent "yes" vote. Nearby Broomfield County went "yes" by 55.2 percent. The third Front Range county to support increasing drilling setbacks was Denver, at 59.0 percent "yes."
And that was it. Colorado's 50 other counties, including eight on the Front Range, went against enlarging setbacks. These counties voting "no" included most of the Denver suburbs, the Pike's Peak region, and almost all of rural Colorado that is engaged in farming, ranching and mining.
As in many Colorado elections in recent years, two populous counties in the Denver suburbs, Jefferson and Arapahoe counties, played major roles in the defeat of enlarged setbacks. Arapahoe County went 55 percent "no," and Jefferson County hit 57.2 percent "no." These two are among the more highly educated and upper-income counties in Colorado, areas where one might expect to see more support for limiting energy industries to aid the environment.
The defeat of Proposition 112 was a temporary victory for the energy industry. And now, just four months later, the same issue has resurfaced in the form of Senate Bill 181. This bill would do a variety of things, but it would most noticeably give to local city and county governments the right to regulate the location and safety standards of drilling sites.
Energy industry advocates are calling this legislation just as bad, if not worse, than the statewide initiative that was defeated last November. They criticize Democratic legislators for not listening to the verdict of the voters.
Coloradans like local government more than they do state government. But the energy industry much prefers the state Oil and Gas Commission's regulations to those they fear would be developed in places like Boulder and Broomfield counties.
Prominent Democrat Ken Salazar, former U.S. secretary of the interior, surprised some people when he said Senate Bill 181goes too far and would hurt Colorado's economy and our national security. Salazar makes most of his money these days as an attorney for energy-related companies – but he is still one of the most respected Democrats in this state.
Coloradans are split on energy issues just as Americans are on the Green New Deal. We want Colorado's economy to boom not bust, yet we want to preserve our environment and promote the safety and security of our neighborhoods.
It is a complicated issue, and Colorado will contend with it for years to come.
Tom Cronin and Bob Loevy are retired political science professors who were longtime members of the faculty at Colorado College in Colorado Springs.