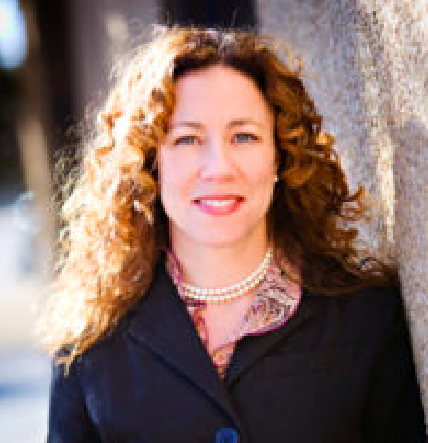 Throughout my career supporting advancement of businesswomen, I have found that communities thrive when everyone has a seat at the table — and an equal opportunity to be seated.
At the Colorado Women's Chamber of Commerce, we are committed to providing women the support, visibility and access they need to thrive in business. In Colorado, this mission is more relevant than ever. Roughly 86% of women-owned businesses have only one employee, and Colorado is nearly last in the nation for the number of women on publicly traded boards of directors. 
These statistics have to change — and we can't do this work alone. 
Last week, we saw a surge of support from partners who share our commitment to work toward gender and pay equity in Colorado. 
Events hosted by Comcast and the Colorado Women's Foundation, Denver Mayor Michael Hancock's office and the Colorado Classic bike race presented by VF Corp. and Vail Resorts, highlighted the power of women in sports and in the workplace. 
As we heard last week, equity doesn't begin at work. It begins in homes, schools, libraries and community centers across Colorado and the nation. The connection to educational and economic opportunities begins with inclusive and equitable access to information and digital technology. 
It's refreshing to see major corporate players such as Comcast, VF Corp. and Vail Resorts combining resources with our governmental and nonprofit leaders to support initiatives to level the playing field and increase equity — of opportunity, of pay, of access. Influential companies can lead the way when it comes to equity and equality. They are instrumental if these issues are to be seriously considered in boardrooms and in the mainstream business culture. 
Last week, U.S. Olympic Gold Medalist hockey players Jocelyne Lamoureux-Davidson and Monique Lamoureux-Morando joined with David L. Cohen, Comcast senior executive vice president and chief diversity officer, to raise awareness about the importance of digital inclusion and the connection to pay equity. The sisters, who were instrumental in Team USA's defeat of Canada for the gold in the Olympic Winter Games in PyeongChang, are passionate advocates for gender equity. 
Additionally, Angela Ruggiero, USA Hockey Olympic gold medalist, and Kathryn Bertine, author, documentary filmmaker and pro cyclist, shared their courageous journeys to tackle gender equity through expanding digital inclusion and embracing technology initiatives. These athletes turned advocates urged us to take a strong stand and tackle these inequities. 
Opportunity begins by providing the necessary foundation, inclusion, access and education for all people to advance into leadership. Opportunity begins by closing the digital divide, which will enable more girls and women to attain careers and earn equitable incomes. This in turn will create long-term economic security. 
Opportunity is also made possible by connecting the right people to the right resources, such as broadband access, educational resources and job training. Through programs such as Comcast's Internet Essentials, more women and families will have access to the internet at home, which is crucial to connect them with the digital resources they need to succeed in school and the workforce. 
As the Lamoureux twins and the incredible female cyclists in Colorado last week will attest, we go further and achieve more when we work as a team, engaging partners in business and philanthropy to continue to expand opportunities and access for all.
Dozens of corporations and organizations are leading the way on these initiatives today. But we all play a part in making digital inclusion, education access and equity a reality in Colorado. I encourage you to reflect on your own place on the team and how your position could contribute to these important shared goals of equity and inclusion.
Let's all do our part to tackle these statistics and create much-needed change for our community. 
Kristen Blessman is the president & CEO of the Colorado Women's Chamber of Commerce.