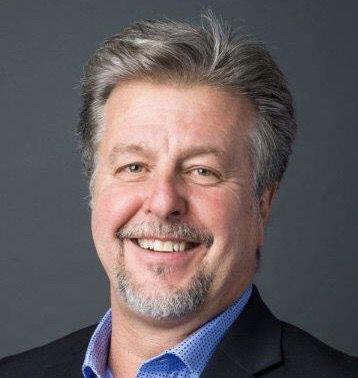 The American Lung Association is responding to the COVID-19 lung health crisis every day through our research, advocacy and education programs. Just last week, we launched a new $25 million campaign to end COVID-19 and defend against future respiratory virus pandemics.
We are doing our best to ensure that our resources and support are available to everyone, and especially those living with lung diseases that make them more vulnerable. 
While one outcome of the COVID-19 pandemic response is a reduction of cars on the road and associated tailpipe pollution, we know that this is not a permanent — or welcome — strategy for addressing this persistent threat to lung health. 
Today, we also launched our 21st annual State of the Air report to share information about the progress, challenges and threats to lung health posed by unhealthy levels of ozone and particle pollution. Ozone (also known as smog) and particle pollution (also called soot) are two of the most widespread outdoor air pollutants impacting lung health across the United States and here in Colorado. 
Breathing these pollutants can cause asthma attacks, respiratory and cardiovascular harm, and even early death. Breathing particle pollution can also cause lung cancer, and Harvard researchers recently linked long-term elevated particle levels with greater death rates associated with COVID-19.
We found that nearly half of all Americans live in counties that had unhealthy levels of ozone or particle pollution in this year's report that covered air quality data from 2016-2018. What may be more striking is that we found more evidence of the impacts of climate change making the job of cleaning the air that much more difficult.  You may recall that 2018 was a particularly difficult year for ozone, with a hotter summer ramping up unhealthy ozone alert days.
This year, the State of the Air finds that Denver ranked as the 10th most ozone-polluted city in the United States, joining seven California cities, Las Vegas and Phoenix on the list. Denver experienced more unhealthy ozone days compared to last year's report and seven of the nine counties in the Denver area earned a failing grade for too many high ozone days.
The Denver metro area saw widespread increases in ozone pollution — a finding similar to much of the nation as extreme heat makes unhealthy ozone days more likely to occur. 
About 2.5 million of us live in counties around Denver that received a failing grade for too many unhealthy ozone days during 2016-2018, with some experiencing about a month's worth of unhealthy air days per year. For the nearly 60,000 kids and 250,000 adults with asthma in the Denver area, and hundreds of thousands more with respiratory, cardiovascular or other vulnerabilities, this is far too many. 
Now more than ever, every community deserves clean, healthy air and the policies to help us get there, and to stay there.
The American Lung Association in Colorado is calling for the Environmental Protection Agency to move forward with science- and health-based standards to limit ozone and particle pollution to safeguard health, especially for children, people of color, and people with lung disease.
Here at home, Colorado is moving on the path for cleaning up air and climate pollution. The recent adoption of stronger state standards for tailpipe emissions and accelerating zero-emission vehicles in Colorado speak to this commitment to protecting public health. Colorado's air regulators are also currently working to create a roadmap to significantly reduce carbon emissions, ozone pollution and other harmful particulates despite federal actions to rollback critical public health protections. 
We need to push for new policies like strong investments in infrastructure for zero-emission vehicles, or informing consumers of the options and incentives available to make the clean-air choice and important choices in how and where we get our electricity from and even how we heat and cool our homes. Further, we need to push for greater investments to ensure hundreds of thousands of zero-emission vehicles also run on zero-emission energy sources like wind and solar in the coming decade. This will also help reduce pollution impacts caused by oil and gas operations. 
Making the clean-air choice today is critical to making the air we breathe safe and healthy today and for the future. Whenever we can safely venture outside again or find a new normal, we must take action to keep our air clean for all.
Allen Wentworth is a board member of the American Lung Association and also serves as the chair for ALA Colorado's Advocacy Committee.