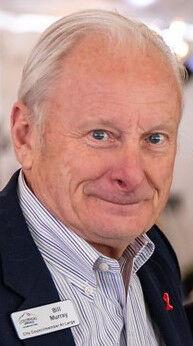 Mandate: an official order or commission to do something, usually as a result of a tragic flaw, moral weakness, or inability to cope with unfavorable circumstances.
---
Also read: POINT | We don't need another mask mandate
---
"While we desperately want to be done with this pandemic, COVID-19 is clearly not done with us and so, our battle must last a little longer," Rochelle Walensky, director of the Centers for Disease Control and Prevention, said during a White House briefing. "This is hard. This is heavy. We are in this together. And as we learn more about COVID, we continue to rely on proven ways to protect ourselves, our children and our loved ones."
Another mask mandate is a must, even as we have proven that the vaccine works. The truth of the matter is that the Delta variant spreads as easily as chickenpox and even vaccinated people in high-transmission areas (El Paso County) are at risk. The national outlook is worsening quickly, with a fourfold increase in new cases per day over the last month. The seven-day average of daily coronavirus cases in the U.S. surpassed the peak seen last summer when the nation didn't have an authorized COVID-19 vaccine.
Our politicians, in conjunction with public health, should be all about protecting the innocent. But political reticence due to constituent complaints or perceived economic hardship is hampering our ability to use common sense in getting control of this virus. Let's face it — mixed messages get mixed results. Our messages should be clear and unambiguous. While this mandate cannot for practical purposes enforce the process, it sets the standard, protects those who want to do the right thing and warns of consequence. Letting this virus propagate and take its own course is a recipe for disaster. The innocent, THOSE WHO CANNOT GET VACCINATED, are the ones that will reap the results of our inaction.
Mask/Vaccine hesitancy has a long tradition in many parts of the world. It's rooted in often understandable, if not always justifiable, suspicion of new science or wariness of political authority. Some experts argue that forced mandates in the current atmosphere of Western politics may only backfire. The problem is the current concerns, policies and honor system are going unheeded. CDC clearly requested all unvaccinated persons to wear masks when indoors. This clearly was not done.
Every child learns at a young age that when we cut ourselves, we should clean the wound and put a band aid on it. It allows the wound to heal and protects it from infection. Consider the mask as our band aid. It restricts transmission and allows us to heal.
The central issue is that people want to put the pandemic and the virus behind them. The governing logic is that the greater the numbers of those who get vaccinated, the greater the chance to minimize spread and to restrict conditions that could lead to an even more virulent coronavirus mutation. To avoid lockdowns, people will have to do things that they won't necessarily want to do, such as wearing masks at indoor gatherings even if they're vaccinated and having kids mask up in schools.
Most of us have had vaccinations sometime in our past. We tend to not give credit to these, because we did not get the disease. We are now faced with the dilemma of controlling a fast-moving virus. Control of which is contingent on vaccination, which has been proven successful, but also mask wearing to prevent outbreaks.
The only way to stop this virus is to starve it! The virus' unpleasant surprise is that it lets us create new variants, but only if we let it. Vaccinate and MASK UP! Our community applauds your efforts in everyone's behalf.
Bill Murray is an at-large member of the Colorado Springs City Council.