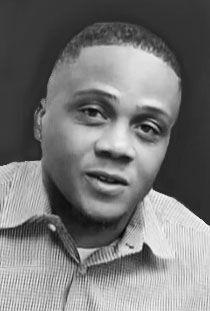 Colorado is without a doubt the leader on cannabis policy. We were the first state to legalize marijuana and we have one of the most comprehensive regulatory schemes for marijuana in place, while still maintaining one of the freest cannabis markets in the country. And we have been able to do all of this while keeping marijuana out of the hands of kids or seeing any significant negative impacts.
---
Also read: POINT | We can't ignore perils of high-potency pot
---
Our state is also creating the critically needed support for Black-owned businesses during this economic recession with the quick passage of SB 21-001, highlighting the needs for capital access for business owners of color. Furthermore, Colorado recently started making real progress in righting the wrongs of the Drug War by passing legislation around social equity and prioritizing business opportunities for people who were harmed the most by the failed policies of prohibition: people of color. 
All of this is to say that when it comes to cannabis and support for Black-owned businesses, Colorado is generally getting it right.
That is why, in the wake of one of the greatest economic recessions of our time, and with the prioritization of social equity in cannabis, lawmakers must consider the impact on business owners of color.
Last week, it came to light that House Democrats have drafted a bill to essentially ban higher-potency marijuana products.  Practically speaking, overburdensome regulations like this negatively affect small business owners the most. Of the very few Black-owned, licensed marijuana businesses, none of them are the big box chains that you see in every town but are smaller mom-and-pop shops that work every day to compete in a difficult market where they are at a disadvantage.
I know because I am one of them. We do it because we want to build generational wealth for our families in a country where the financial barriers are systemic, and opportunities are lean. We see the promise in the cannabis industry — even if it is one of the most highly regulated industries — because it is an opportunity to get in on the ground floor of a nascent market before it becomes monopolized. Competition in this market is fierce and white-owned marijuana companies already win coveted licenses the way Tom Brady wins championships: mostly based on favoritism and systemic bias. This is why the work on behalf of social equity to even out markets is critical work. 
I started my first cannabis businesses from the ground up in 2015 after working for years as a caregiver and in other people's grows. My business partner and I wanted to build a business of our own and be in control of our own prosperity. Every day we work hard to make that a reality. We also both were born and raised on the east side of Denver, back before it was gentrified and was the epicenter of gang warfare in the metro area. We have family and friends that are victims of the Drug War; we are intimately aware of the ill effects of prohibition. I am proud to have grown our small business into two well known dispensaries and I look forward to growing even more. But we can't do that if the legislature decides to roll back progress on social equity with overly restrictive regulations.  
And that is why with any new regulation on the marijuana market, lawmakers must consider the impacts on small, Black-owned businesses. Especially legislation that seeks to enact any form of prohibition, like the bill proposed to eliminate the majority of marijuana products, which is an extension of failed policies meant to oppress Black and Brown people in America. Or any legislation for that matter that seeks to limit new licensing opportunities like delivery or hospitality.  As a state that values Black business ownership, we have to see through the promise of social equity before arbitrarily capping markets. The discussion of social equity last year during the very brief legislative session was the first time that Black voices had a real seat at the marijuana table. We made strides to right the wrongs of prohibition, knowing now what an utterly failed policy it is, and now we are working hard to improve opportunities for current and future small business owners. Let's keep moving forward in that direction. The focus lawmakers need to have right now is how we can expand opportunities and jobs, not how we can make it harder for small business owners. 
Gabe Lindsey is the co-owner of Loud and Aroma Dispensaries. He is a Denver native and is a founding board member of Black, Brown and Red Badged — a coalition of licensed marijuana business owners of color whose goal is to strive for equity and representation in the regulated cannabis industry.