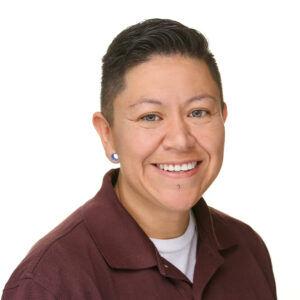 I began living in Colorado back in 1989. My wife and I chose to raise our family here because we love being close to the mountains, and value Colorado's commitment to the health and wellbeing of its residents. As someone living with four bleeding disorders — Factor V Quebec, Factor VIII deficiency, Von Willibrands, and Anemia — I've been extremely grateful for steps taken by the legislature to try and keep health care accessible. That included the passage of the Prescription Drug Affordability Board (PDAB) in 2021.
According to the state's website, "the goal of the Board is to save Coloradans money on prescription drugs and bring transparency to high drug costs." But though the intentions of Colorado's PDAB are extremely well-meaning, I'm scared to hear it might have some extreme — albeit unintended — consequences that put the lives of people like me living with rare chronic diseases at risk.
Stay up to speed: Sign-up for daily opinion in your inbox Monday-Friday
Here in the U.S, a rare disease is one that affects fewer than 200,000 Americans. According to the National Organization for Rare Disorders (NORD), there are more than 7,000 rare diseases affecting more than 30 million Americans. Rare diseases are often serious and chronic or lifelong. Many are life-threatening, like sickle cell disorder, cystic fibrosis, spina bifida, or Huntington's Disease. But encouragingly, new treatments and even cures are being discovered every year.
I live with four bleeding disorders, including hemophilia. Part of managing hemophilia includes a medication called Humate-P, which on average has a market price of $10,000 per vial. My copay is generally about $250 for a three day supply — that is, if the pharmacy correctly processes my insurance. In the case they do not, and I have to wait for the right person to process it, then I have to pay whatever price they come to out of pocket. Sometimes this price can get up to $1,000.
The PDAB is instructed to review medications or treatments with an "initial wholesale acquisition (for hospitals, pharmacies or insurers) cost of $30,000 or more for a twelve-month supply." Many of the drugs that fall into this category are used to treat rare diseases like mine that affect a small population. These drugs are often expensive because they require significant research and development, and the cost is spread out over a small patient population. As a result, manufacturers of these drugs have less financial incentive to invest in research for rare diseases than they do for more common conditions.
Furthermore, the PDAB's approach could limit patients' access to innovative treatments that have the potential to cure or manage rare chronic diseases. The PDAB's focus on cost containment could lead to restrictions on access to medications that have been proven to be clinically effective, simply because of their high cost. Patients with rare chronic diseases, like me, rely on these innovative treatments to manage our conditions and improve quality of life —and often there is no equally effective alternative option available.
It's important to address the issue of prescription drug affordability, but the PDAB's approach could have negative consequences for patients like me with rare chronic diseases.
Instead of an arbitrary price limit, a more nuanced approach that considers the unique challenges of rare diseases is needed. There is currently proposed legislation making its way through the legislative process in Colorado that would expand the number of drugs impacted, and would also extend the lifeline of the board — that bill is HB23-1225. When the initial PDAB legislation was passed in 2021, there were talks of a carve-out for drugs that treat rare diseases. Our state legislators should certainly examine the idea of doing this in this year's PDAB legislation in order to address the potential repercussions for people with rare diseases like myself.
Kris Garcia is a Denver resident, father of three, and patient advocate who lives with multiple bleeding disorders.