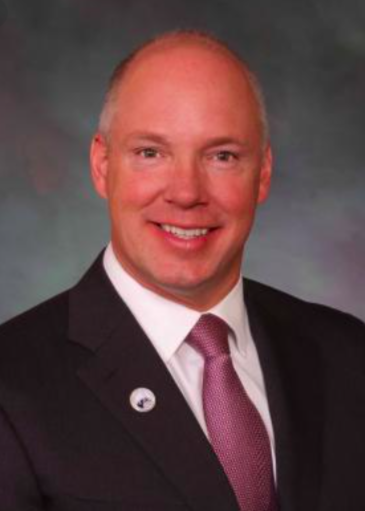 Every day, it seems like something new is dominating the news cycle. Between COVID-19, the presidential election, wildfires spreading across the western states and hurricanes battering the coasts, it can be difficult to keep up. 
For months now, though, relatively little attention has been paid to the U.S. Census, the count of our country's citizens conducted every 10 years. While it may not be front and center in our social media feeds, it is no less important. In fact, the results of the Census will play a massive role in defining how our state and country look for the next decade.
That is due in no small part to the fact that the Census helps to guide the allocation of more than $1 trillion in federal funding. Every person under-counted in the Census represents potentially thousands of dollars lost for our local communities and infrastructure, critical government programs, education funding, health care initiatives and much more. These are tax dollars we pay to the federal government every paycheck that should be returning to and invested in our communities. 
Unfortunately, here in Colorado, we have fallen behind in finalizing our Census responses. While it may seem on face value that a relatively high percentage of results have been counted, it is important to keep in mind that every single person counted makes a sizable difference in how the Census results are interpreted.
Even under-counting by just 1% of a state's population can make the difference between tens of millions dollars in government funding. Those are tax dollars that we have paid to improve our roads, better our schools and job training programs, protect health care and more that will help Coloradans for the next 10 years. However, if we are not able to fully report our Census results, that money will go to other states and large cities with higher response rates. 
The Census also controls how states are represented in Congress. While the total number of seats in the House of Representatives is fixed, the way they are divided between the states is not. Instead, every 10 years, the Census is used to examine how many people are in each state, and how 435 seats in the House should be divided among all 50 states. If our state is under-counted in the Census, we we will not be fairly represented in Congress for the next ten years
The repercussions of under-counting in the Census are very real and very serious, and while a court recently ruled in favor of extending the deadline, the fate of the census is still uncertain because this court decision is likely to be appealed. Instead, Congress needs to act. To meet the challenges before us, we need all of our lawmakers to recognize that extraordinary times call for extraordinary measures and vote to allow for another month of collection for the Census.
Luckily, there is a bipartisan bill in the Senate that would do just this. By joining his Senate colleagues in this effort, Colorado U.S. Sen. Cory Gardner can help to protect Colorado's voice in Congress and position our state to succeed in the decade to come. 
Kevin Priola, a Republican from Henderson, represents District 25 in the Colorado Senate.