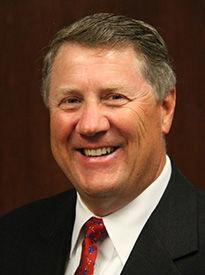 Last week the U.S. House of Representatives submitted its proposal for Phase 4 of the coronavirus relief package totaling $3 trillion. While this proposal may benefit many others, it will do little toward supporting state and local government infrastructure that is so vital to our country. In this massive program, the House only allocated $15 billion toward our transportation system, which is woefully short for what is needed at this critical time.
The American Association of State Highway and Transportation Officials, or AASHTO, which represents all the state departments of transportation (i.e., CDOT), is estimating a 30% loss in state transportation revenue in the next 18 months due to the economic downturn. They project that it would require $50 billion in funding to prevent major cuts in transportation projects across all modes. These projects are not only important in reducing congestion and improving mobility, but also in ensuring safety. More so, these projects are critical to our country's future in efficiently and safely moving people and goods.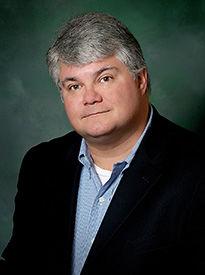 As we look for a path out of this deep recession, history may serve as a good guidepost. The last time our nation reached these depths of unemployment was during the Great Depression in the 1930s. President Roosevelt and his team came up with the New Deal to get the country moving again. A key piece of that package was the Work Projects Administration, which was established in 1935 and put millions of unemployed people to work to construct public works projects across the country, including roads, buildings, dams, and sewage treatment plants, among others. While many may know of the San Francisco Bay Bridge and the Hoover Dam, they may not realize that under this agency 78,000 bridges and viaducts were built while improving 46,000 more, and that 572,000 miles of rural roads and 67,000 miles of urban streets were constructed. Many of our local roadways today harken back to the WPA's work.
The WPA's initial appropriation was $4.9 billion, which represented about 6.7% of the GDP in 1935. In comparison, the overall spending for infrastructure under the economic recovery measures, inclusive of the proposed amount from the House for the 4th tranche, doesn't even amount to 1% of that package, let alone our national GDP.
Infrastructure investment is closely linked to economic development. It creates demand, generates jobs in construction and related industries, and boosts supply. It has a "multiplier effect," whereby each dollar spent on infrastructure translates into significantly greater economic gains and improving productivity not only today but in the future.
For example, it's estimated that the interstate highway system has returned more than $6 in economic productivity for each $1 it cost to build it. That project facilitated more trade, and resulted in more jobs in our country, long after its completion. Imagine what a similar effort could do for our country today when one considers that the costs of congestion to the trucking industry, alone, exceed $74 billion annually and 1.2 billion in hours lost, which is the equivalent of 425,533 truck drivers sitting idle for an entire year.
It's important that our Colorado congressional delegation ensures that infrastructure not be left behind in this latest package. We encourage them to support the full request of AASHTO to avoid cancellations or delays of many key transportation projects — which would translate into fewer construction jobs and less economic activity when we need it most. They would also make for a "rough road ahead" for critical users such as the trucking industry. History tells us that funds invested in infrastructure during these times return far more than the cost. Let us not forget this lesson from the past and invest now in our infrastructure.
Jeff Cummings is the president and CEO of Duffy Crane and Hauling. Shaun Egan is the president and CEO of Iron Woman Construction and Environmental Services. Both are former chairmen and current board members of the Colorado Motor Carriers Association.