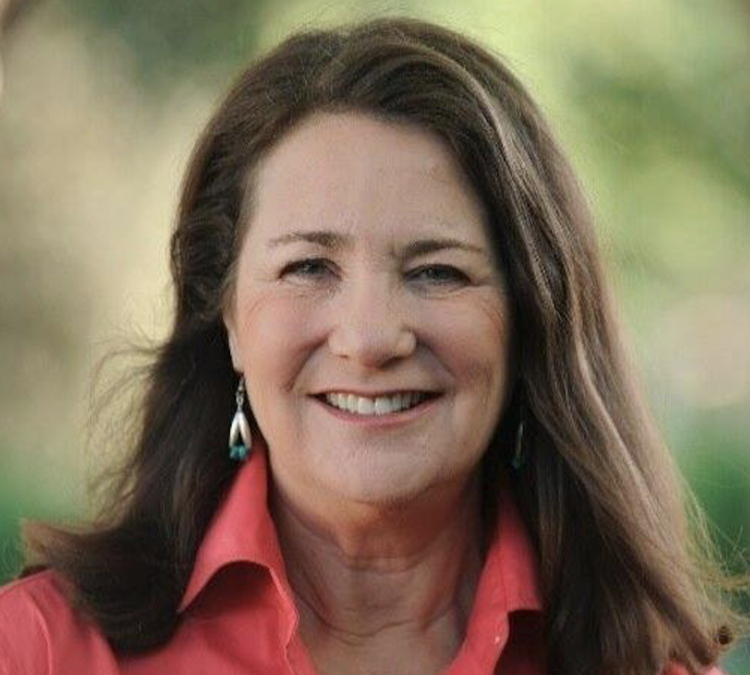 John Lewis was my friend.
Thousands of people feel the same way. And they're right. 
John Lewis was a friend to everyone he met, even George Wallace, the governor of Alabama best known for proclaiming "segregation forever" in his 1963 inaugural address.
Here's how my friendship with John began.
When I was elected to Congress, I encountered many famous people in the halls of the Capitol. But, as a former public interest lawyer, I was most excited to meet the civil rights leader U.S. Rep. John Lewis.
John was gracious and took time to mentor me. So when, during my second term, John announced that he was leading his first Congressional Civil Rights Pilgrimage to Alabama, l jumped at the chance to go. 
I decided to take my older daughter, Raphaela, only 9 years old at the time, so she could learn the lessons I had not been taught at her age.
Eight members of Congress from both parties, plus Colorado Gov. Roy Romer; Jim Nicholson, the Denver lawyer who headed the Republican National Committee; and a handful of staffers and family members, flew to Alabama with John. 
Once on the ground, we packed into a bus to hear John reminisce about his experiences as a young civil rights leader in the 1960s.
Our first stop was in Birmingham. We visited the 16th Street Baptist Church, which Ku Klux Klan members bombed in 1963, killing four young girls. We met many of the leaders of the civil rights movement, who were still surprisingly young.
John explained that children had led the movement because their parents could not afford to lose their jobs in retaliation for speaking out.
Following the church visit, we walked across the street to Kelly Ingram Park, now a civil rights memorial. John took Raphaela by the hand and led her through the freedom walk, bordered by sculptures of lunging police dogs. 
John explained to her that the infamous Public Safety Commissioner "Bull" Connor had unleashed dogs and fire hoses on the protesting children at that very spot. 
The images of the attacks broadcast nationally began to shift public opinion in favor of the protesters and fostered calls for strengthened federal civil rights legislation.
We got back on the bus and headed for Montgomery. As we drove through Alabama, we developed a camaraderie formed  by our experience in Birmingham. People helped Raphaela with her homework.  We sang some of the protest songs of the era, like "Eyes on the Prize." 
As we pulled into the Montgomery bus station, John told us about the mob that had assembled to confront the Freedom Riders at that same station in 1961.  He said simply, "I thought I would die that day."
Our next stop was Selma, where we linked arms and recreated John's walk across the Edmund Pettus Bridge on Bloody Sunday in 1965.
By now, most Americans know the story of the 400 peaceful marchers who were walking from Selma to Montgomery to protest local officials' refusal to register Blacks to vote. 
As the marchers reached the bridge, state troopers and sheriff's deputies attacked them. A trooper beat John with a nightstick. That day, John Lewis really did almost die.
Since that first pilgrimage, which will always remain fresh in my mind, thousands of people have recreated the walk across the Edmund Pettus Bridge with John.
Presidents Barack Obama and George W. Bush marched. Hundreds of members of Congress and leaders in the arts and sports worlds marched. And thousands of just plain folks marched.
So where does George Wallace come into this conversation? 
As the pilgrimage wrapped up, John announced we were making a slight detour so he could visit a sick friend.  When the bus stopped, John announced that the friend was George Wallace and that the governor wanted to meet the members of Congress. 
I was stunned. 
As the four-term segregationist governor of Alabama, Wallace had caused more pain to Black people than practically any other person in our lifetime.  John explained that, in the 1970s, Wallace had apologized and sought forgiveness for his past actions.  He and John had become friends.
Wallace was bedridden with pain from the failed assassination attempt that had paralyzed him and Parkinson's, but he greeted John warmly and was happy to meet John's colleagues. 
John showed no bitterness or anger at the governor. In fact, there seemed to be a genuine bond between these one-time adversaries. And that's the reason John Lewis was an extraordinary American.
He saw the good in everyone. He cared about all persons, no matter their age, race, gender, sexual orientation, or political party.  And he remained firm in his commitment to justice until the end. 
Every time things looked bleak in Congress, the House Democratic Caucus, would beg John to rally us. He would stand up in front of the caucus and tell the story (again) about how, as a child, he had preached to his daddy's chickens.
John would remind us how he had survived the most difficult days of the civil rights movement and engaged in "good trouble, necessary trouble." And he would exhort us, "Never give up; never give in." 
And I don't.
Rest in peace, my friend.
Diana DeGette, a Denver Democrat, represents Colorado's 1st Congressional District in the U.S. House.