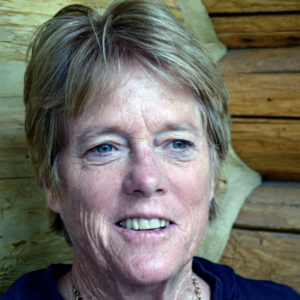 The Weld County Wyoming initiative should get a fair hearing in Colorado. The idea is for this state to change from Square State to Missing Tooth State, with Weld County, home to Greeley and the University of Northern Colorado, seceding from Colorado and joining Wyoming.
Weld County is Republican Party majority. It's traditionally rural with its principal city, Greeley, serving both rural farmers and ranchers and a large oil and gas industry. Both were comfortable in Colorado, but with Democrats running the state, now it's a strained relationship.
Weld County is subject to SB-181 that regulates oil and gas development. This affects both the energy industry and rural property owners with mineral rights. It's one reason why some Weld residents want to separate.
Farmers and ranchers have long had a grudge against city slickers at the Capitol. Over a decade ago, the state Senate Agriculture Committee snickered when a Denver senator proposed legislation for coyote control in the metro area. The committee at the time comprised rural members from east and west. They objected to the idea that coyotes would be captured and shipped out to rural Colorado. They said that urban livers should deal with coyotes the way they did, with a Winchester.
Given these disagreements large and small, it makes sense for Weld County citizens to explore the plusses and minuses of a change. Here are some of the issues.
Weld County is the primary surface of the Denver-Julesburg Basin oil and gas fields. With over 53,000 wells, and 10,000 in production, the county has received millions of dollars in severance and ad valorem taxes from the energy industry. This money fuels jobs, growth, and income. While energy prices are low now, given volatility, that may change.
SB-181, while having less of an economic impact on oil and gas production than low energy prices, will at some point affect the cost of developing the fossil fuels underground. State regulation of flaring and fuel leaks increases production costs, affecting Weld's revenues.
Wyoming's energy industry is a much more prominent economic driver in that state than in Colorado. The fossil fuel interests are well protected. Wyoming does have a higher severance tax rate, but that's offset by less regulation. Wyoming's governor has said the state would welcome Weld into its fold.
The benefits to Weld's college-bound students would be significant as it's generally cheaper to go to the University of Wyoming as a Wyoming resident than it is to go to Colorado's state colleges and universities as a Colorado resident.
Weld could potentially get out from under the pollution problems it creates for the Front Range. Wyoming as a state doesn't have those air quality issues.
If Weld becomes part of Wyoming, Colorado would have some short term economic impacts but could have long term savings that could make the secession a good idea. Weld County has a spaghetti like energy piping system under it. That is, the underground flow lines and gathering lines that connect wells to transmission pipelines are everywhere there are wells. They get old. They leak. They get broken and crushed at construction sites.
Then there are thousands of wells, both in production and expired, that will need proper plugging. There's potentially billions of dollars in remediation at stake with insufficient bonding in Colorado. If the energy industry busts with climate change and other economic factors, and the companies that own the wells and pipes can't afford proper maintenance, there will be a state responsibility to step in. That will be a big price tag that moves to Laramie.
Weld farmers will have water problems as its source of ag irrigation is the Big Thompson project. That water belongs to Colorado.
Of course, there's a downside to Colorado. If Wyoming is unwilling to manage the air pollution coming from Weld, Colorado will have to figure out how to deal with that. Wyoming would have to take over the University of Northern Colorado without damaging education for Colorado's students — maybe Colorado students could go there for the same price as Wyoming kids.
Then there's just general happiness. Would Weld County residents be happier as Wyomingites? These are some of the issues of secession. They deserve consideration.