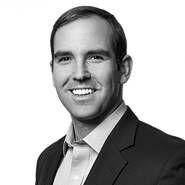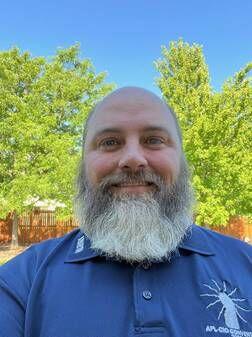 Our state's power sector should bring affordable, clean energy on-line through low energy costs, a highly-skilled construction workforce and a resilient infrastructure. During the recent legislative session, the Colorado state legislature voted to overhaul the current process for approving state energy projects. We urge Gov. JaredPolis to take the next step and sign this important climate workforce legislation into law.
The Labor Requirements for Energy Sector Construction Act (SB23-292) — sponsored by State Sen. Chris Hansen and State Rep. Monica Duran — aligns state workforce standards with those included in the Inflation Reduction Act by offering utilities and clean energy projects the option to utilize prevailing wage and employ registered apprentices on a project or procure energy projects using a Project Labor Agreement (PLA). Once signed into law, SB23-292 will ensure that Colorado's clean-energy infrastructure is built efficiently, safely and by a well-trained Colorado workforce.
Stay up to speed: Sign-up for daily opinion in your inbox Monday-Friday
The high road labor standards in SB23-292 will improve the efficiency of project completion and grow our green energy workforce. In fact, a 2021 study by researchers at Princeton University highlighted that projects completed by trained workers are more likely to finish safely, on time and on budget. Requiring registered apprentices on projects encourages the expansion of these "earn while you learn" training programs. This will increase the number of licensed electricians and other skilled workers available to do clean energy work. PLAs help ensure communities, workers and developers are all on the same page about the details of a project. They also guarantee a smooth flow of work by minimizing labor disruptions and reducing the likelihood of additional costs. These high road labor standards ultimately lead to greater efficiency, cost savings and improved project outcomes. 
SB23-292 will also help Colorado contractors win more project bids and keep Colorado ratepayer dollars in the state economy. SB23-292's prevailing wage laws set a standard for in-state pay and deter contractors from employing workers from other areas at lower wages. Prevailing wage laws also have a resounding economic benefit because they are proven to increase state and local tax revenue by millions of dollars. For example, Minnesota's prevailing wage law resulted in a $37 million increase in state and local tax revenue according to a 2018 study. As a result, utilizing prevailing wages on clean-energy projects has the potential to grow Colorado's economy. 
This legislation will also help Colorado ratepayers save money by lowering utility bills. The Inflation Reduction Act offers up to a 30% tax credit for companies implementing these labor standards. Since SB23-292 ensures that utilities and developers qualify for this federal tax incentive, they can pass their savings on to customers. 
Colorado voters support employing high-quality, skilled in-state workers over hiring the cheapest option. Plus, implementation of the federal Bipartisan Infrastructure Law and the Inflation Reduction Act have created a renewed urgency to expand the workforce that is able to build and maintain clean energy and climate resilient infrastructure.
Colorado was overdue for legislation that reduces the impacts of climate change and also supports good-paying, safe jobs for in-state workers. 
Let's capitalize on this historic moment and deliver the equitable, clean energy economy that Coloradans want. This bill promises to build Colorado's clean energy future with good jobs and to provide communities with the infrastructure they deserve to continue prospering. 
Sam Gilchrist is the deputy national outreach director at NRDC and Jeremy Ross is the business manager at IBEW 68. Sam and Jeremy both serve on the Colorado BlueGreen Alliance Steering Committee.