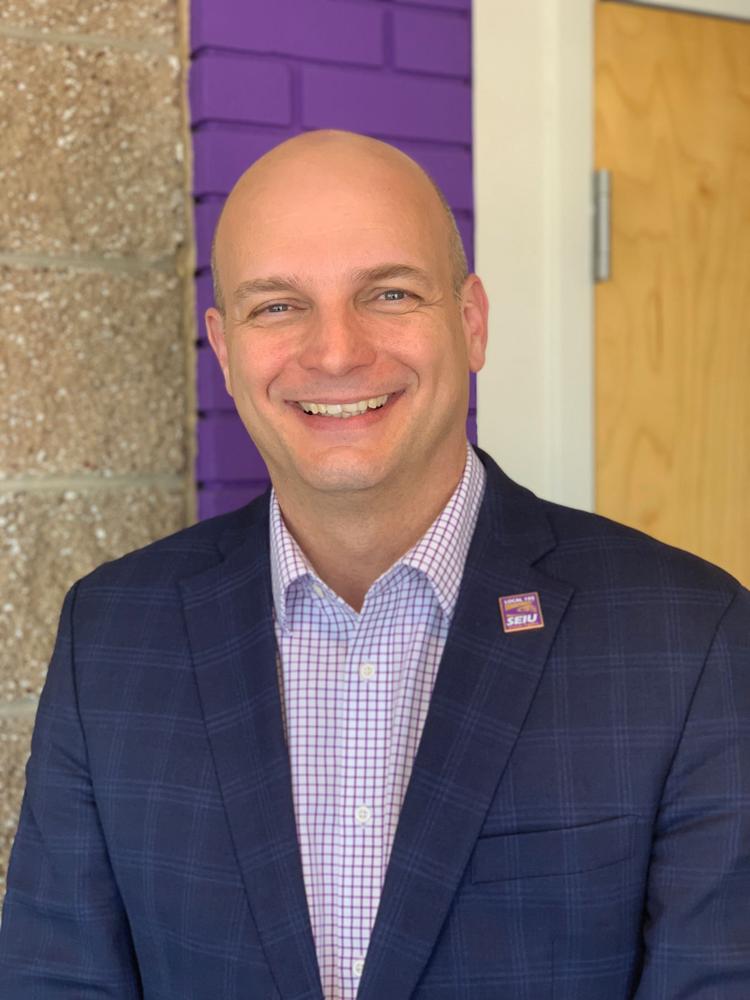 We have a slogan in our union: When we fight, we win. What happened on Jan. 1 — and what it took to get there — proves the truth in those words. Thanks to the tenacity, savvy and creativity of workers, unions and allies, hundreds of thousands of workers across Colorado are celebrating bigger paychecks this month as the minimum wages went up. And we aren't stopping there.
Unions, workers and their allies ran a successful six-year grassroots campaign for a  statewide minimum wage of $12 an hour, a Denver minimum wage of $12.85, and a DIA minimum wage of $14 to go into effect later this year. A $3 raise with a 40-hour work week puts $120 more in each weekly paycheck — life-changing for a family struggling to make ends meet. Almost half a million Coloradans, including 200,000 parents, will be directly helped by higher wages statewide.
Many low-wage earners in Denver and across the state will now have enough to pay their bills on time or to finally start saving for the future. Others, like SEIU Local 105 member Berhanu, will be able to buy their children things like toys and uniforms so they can participate in club sports. Still, he says, "even after the raise, I pay more than 3/4 of my monthly income for the rent. Bearing this in mind, it made a lot of changes but still not enough." 
These profound victories for workers did not happen by accident; it took persistent, hard work. SEIU, DALF, CEA, AFL-CIO and UNITE HERE and others organized workers and partnered with community groups like Together Colorado, Colorado People's Alliance, United for a New Economy to spring into action on the streets, in City Hall, on the ballot, at the airport, at fast food joints and at the Capitol. They held strikes, educated the public, trained worker-activists, developed leaders, organized rallies and unleashed citizen-lobbyists on elected officials.
Workers' boots first hit the ground in 2013 with the union-led "Fight for $15" when fast-food workers organized multiple strikes, raising public awareness and putting large businesses on notice. The next year, hundreds of home health-care workers joined restaurant workers — and soon janitors, adjunct professors and others joined the effort, tirelessly pressing for higher wages. In 2015, over 1,000 union allies took over Colfax Avenue in powerful civil disobedience actions. 
In 2016, Colorado's raise-the-wage movement mobilized workers to collect signatures and get-out-the-vote to win a ballot measure. Twenty percent of all Colorado households got a raise, including 200,000 households with children, one in three Latinx workers and 290,000 women. The Justice for Janitors grassroots campaign put 2,400 unionized workers on the path to a $15 an hour in their union contract — and janitors started earning that on Jan. 1 as well.
Last year, Denver City Council listened to DIA workers who had been on strike and their community partners and raised wages there. Then activists convinced the legislature to pass a local wage option bill to empower cities to set their own minimum wage appropriate for the economic conditions. Recently, Denver took bold action and was the first city to approve a local wage hike for 90,000 workers.
The labor movement has always been at our best when we fight to uplift all workers. Alongside these victories, public support is growing — 64 percent of Americans approve of unions, near the highest level in 50 years. People have had enough of a one-sided economy where only a few really benefit. 
And the fight continues — this legislative session, our coalition will stand with 28,000 state workers who are uniting for a voice at work and the right to collectively bargain.
If you agree that our economy hasn't always worked for many of our neighbors, join with our unions to step up for working families. 
In the past, when working people from all backgrounds have united, we've built a better economy with greater racial and economic justice. In the future, we will triumph again because: when we fight, we win!
Ron Ruggiero is president of Service Employees International Union (SEIU), Local 105 in Denver.