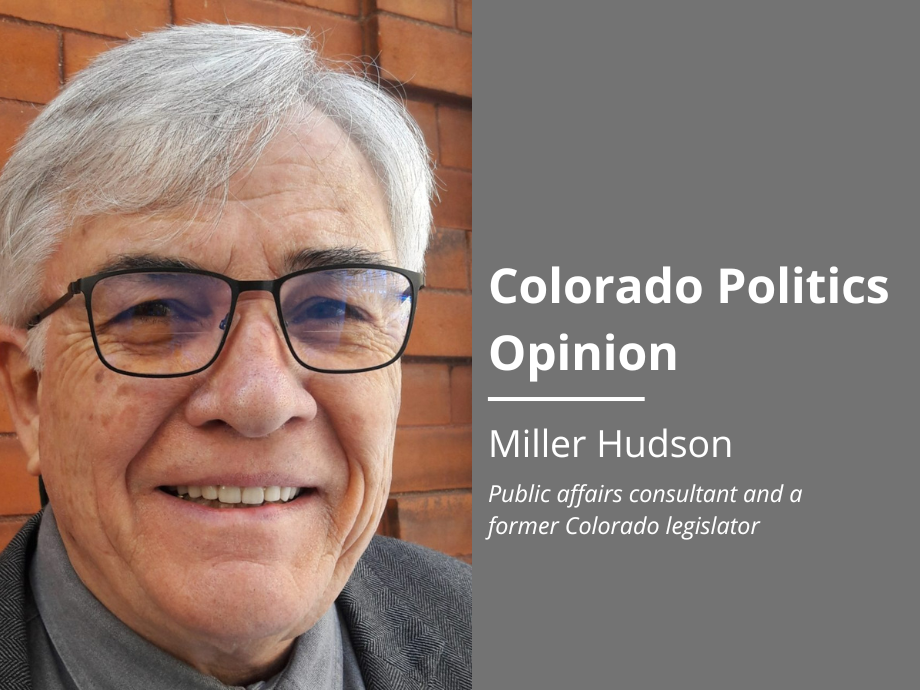 As I watched the Denver mayoral debate sponsored by Colorado Politics last week, I couldn't elude a hunch this style of expert quizzing before an audience is likely to vanish during the next few election cycles. On a night of sporadic rain showers, no more than a few hundred voters made the effort to appear in person, while thousands presumably watched online. At least half of those in attendance arrived aligned with either the campaigns of Kelly Brough or Mike Johnston. The tradition of election debate was unable to find a format that adequately accommodated 17 candidates on the April ballot. The run-off contest would benefit by permitting contestants to quiz each other.
Predictable questions addressed to the 2023 candidates regarding the most salient political issues received well-crafted responses previously polished on the campaign trail. Both candidates performed well and were in agreement 95% of the time. Queried whether they would arrest unhoused street dwellers who refuse both temporary shelter and counseling or treatment services, Brough replied yes, but only when a person was at risk to their life or health, while Johnston appeared to oppose incarceration in all cases.
Stay up to speed: Sign-up for daily opinion in your inbox Monday-Friday
Colorado politics is experiencing a period of transition characterized by turbulence even though remaining somewhat more stable than many states. Just look at the startling election of Yemi Mobolade as mayor in Colorado Springs. This stronghold of Republican rule was rent asunder pitting a far-right insurgency against "Main Street'"orthodoxy. Mobolade's victory may sound the death knell for further Republican control in the Springs and, by extension, across the state. At bottom, I suspect the failure of government at all levels to effectively govern in a way that reflects majority opinion has upended faith in democracy. When 84% of voters want tighter gun restrictions, why has the legislature only been able to tinker at the policy margins?
It required 10 years to win approval for a popular "no call" registry intended to block unwanted phone solicitations. Last week I received an email from the Colorado Sun explaining they were not sponsoring the solar panel salesmen who introduce themselves as with the Colorado Sun. If the New York Times could successfully hire a hacker to identify the Air Force National Guardsman who was leaking Pentagon documents within 48 hours faster than the Defense Department, why can't law enforcement shut down the phone pirates preying on our elderly? They could, of course, but there is no enforcement priority for curbing these frauds. Public disgust, contempt and disappointment with elected officials has swiftly extended to government itself.
When, as a Nigerian immigrant, Mobolade arrived in Colorado Springs in 2010, the notion he would be elected mayor in little more than a decade would have sounded preposterous. Yet, he handily defeated a capable and long-serving office-holder despite being heavily outspent but not "out organized." Wayne Williams was caught on one side of a civil war being waged within the El Paso County Republican party. As Colorado's Secretary of State, Williams was the architect of the state's "mail-only" voting system. He defied right-wing zealots who were claiming the 2020 presidential election had been stolen. On election night he promptly called his opponent conceding gracefully, confident election results were correct.
Although Mobolade must possess genuinely remarkable political skills and personal charisma, exasperated voters decided to take a chance on change — real change! There was no comparable candidate running for mayor in Denver this year, but any incumbent should tremble. Neither Brough nor Johnston has caught fire with voters, although momentum may be shifting to Johnston. In closing statements, Brough emphasized her individual endorsements from former mayors and City Council persons she has worked with over the years as well as the police and firemen. The truth is endorsements make little difference. Very few voters are waiting for a signal from an elected official before making their own choice. Former candidates eliminated in April are more potent influencers where their supporters may wonder where they should cast their ballots. Johnston has captured the lion's share of this group.
Responses to other queries led with Denver's immigration challenge. Brough suggested the mayor should pressure the Biden administration to issue temporary work permits to immigrants waiting for asylum hearings. Johnston reminded the crowd 70% of arrivals are actually attempting to reach family relatives residing elsewhere. Both agreed the $250 million annual costs are outrageously high and should be subsidized with federal matching funds. Each was also high on DIA as the city's "door to the world." Now that Denver has begun charging for trash pick-up, they also felt the quality and reliability of service should improve.
Democrats will continue to maintain a lock on Denver elections. Should a schism arise between the Party's moderate and progressive wings, however, this could open the door for an independent candidate as we just witnessed in Colorado Springs. Kelly came across as warmer and more empathetic, while Mike speaks so fast he often swallows his best lines. Neither seems likely to tank their efforts with an embarrassing blunder. With ballots now in voters' hands, any last minute change of heart is unlikely, perhaps impossible.
Miller Hudson is a public affairs consultant and a former Colorado legislator.