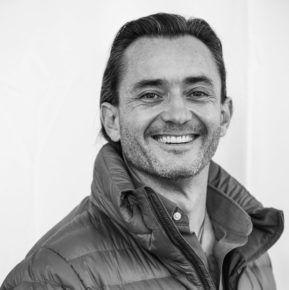 The Outdoor Retailer + Snow Show is in full swing. Hotel rooms are full, exhibits are up, and parties are bringing the community together. Colorado is humming with excitement, and the triannual show has quickly become part of the state's cultural and economic fabric.
Thanks to Colorado's support for protecting and preserving our natural resources, Denver won the right to host Outdoor Retailer, a $110 million annual boost to the state's economy. But Colorado can't rest on its laurels. There's too much work to be done to guarantee the state's great outdoors remain both a recreation mecca and the linchpin of the state's economic well-being.
At the top of the list is passing policies to seriously address carbon pollution and climate change, an existential threat facing the outdoor recreation economy. Just as any Coloradan who clicks into a pair of skis, rafts our whitewater, or enjoys camping trips in the high country notices the changes, members of the outdoor recreation industry — brands, retailers, resorts, guides, outfitters, the list goes on — feel the changes, too.
In Colorado alone, the outdoor recreation industry employs 229,000 people and generates $9.7 billion in wages and salaries. Roughly 90 percent of Coloradans — more than 5 million strong — participate in some form of outdoor recreation each year. Every person whose life and livelihood is connected to Colorado's great outdoors can see the warning signs of a changing climate.
Exhibit A: the summer of 2018. Low levels of water in rivers and early peak runoff abridged the kayaking and rafting seasons. Warm river temperatures and reduced flows stressed Colorado's trout fisheries and closed rivers to public and commercial use. Hot, dry, smoke-filled valleys kept people from venturing into Colorado's mountains. All this after one of Colorado's worst winters. Without a strong snowpack, our rivers run dry and our forests burn.
The fate of winter recreation is tied to cold and snowy weather. Experts are predicting that ski resorts could see seasons shortened up to 50 percent by 2050 thanks to warmer temperatures and a dwindling snowpack. The science is clear: climate change will alter both human and physical landscapes. Unchecked, the loss of powder stashes will be the least of our worries. At stake are our businesses, cherished landscapes, and mountain communities. That's not to mention the mountain guides, retailers, and gear companies whose currency is snow.
But not all is lost. Finding solutions to climate change can feel daunting, especially when we're inundated with statistics and bad news — just as I'm guilty of here. There are, however, important actions government and business leaders can take to address our warming winters. Look no further than the recent decision by Xcel Energy, which just committed to providing 100 percent carbon-free electricity to its 3.3 million electric customers by 2050. And newly-minted Colorado Gov. Jared Polis deserves praise for signing an executive order on clean cars as one of his first actions in office.
Both are important, but more must be done to get us where scientists tell us we need to go. We have to move quickly to stop the main driver of climate change: carbon pollution. But how do you make progress on such an ambitious pursuit? One step at a time. Here, in Colorado, an effective next step is to set a strong goal to reduce carbon pollution so we can protect the state we all love and lessen the risk to the state's outdoor recreation economy.
As the new home state to the Outdoor Retailer + Snow Show and the industry and economy it represents, Colorado can and should be a leader for the nation, and 2019 is the time for our state to make a bold move. The outdoor recreation industry and the millions of Coloradans who recreate must be ready to support an ambitious climate agenda. Our very way of life depends on it.
Mario Molina serves as the executive director for the Colorado-based national nonprofit Protect Our Winters, which works against climate change by turning passionate outdoor people into effective climate advocates.