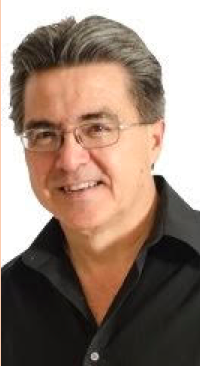 The out-of-touch Democratic Party bosses who control the House and Senate in Colorado have just handed over an anti-oil and gas Senate Bill 181 to Gov. Polis for his signature. Their arrogance and disregard for the will of the people is a slap in the face to voters who just last year soundly defeated a similar scheme in Proposition 112.
Make no mistake: The citizens of the state will now take a huge economic hit due to this bill that will do nothing to increase public health and safety. Voters saw through their deceitful tactics last year but the Democrats in control of the legislature don't care and are now forcing their skewed ideology on all of us whether we like it or not. If voters need a good reason to recall these arrogant politicians, this move is it.
As an American of Hispanic heritage, who is living proof of how Colorado's fossil fuel industry has lifted thousands of Hispanics into the middle class, I am especially appalled at how careless and tone deaf our politicians have become. With this bill, one of the biggest hits will be to the well paid Hispanic middle class who are working hard in the oil and gas fields of Colorado.
As an example of the plight they now face, I can look back over the years and question how different my life would be today if these same policies were enacted when I first entered the industry in 1977. Back then, as is the case today, many ignored all of the good that fossil fuels have done to improve not only the lives of Americans but of people around the world. The issues of energy, taxes and jobs are important, but the industry is so much more in our everyday lives. Without fossil fuels, for example, you wouldn't have the computer, phone, or paper you are now looking at.
My story is just like the story of many Hispanics who have greatly benefited from the many blessings of the fossil fuel industry. Over the years I held many jobs including picking vegetables in the fields of Brighton, phone solicitor, flipping burgers, driving a truck for the Disabled American Veterans Association, and parking cars.
After high school and then my honorable discharge from the Marine Corps, I decided to take a "temporary" job as a mail clerk at Reserve Oil and Gas while attending night school at the same time. Working 80 to 90 hours a week was common during this time but I stuck it out with the industry. Over time I rose through the ranks and became an asset in my field.
Fast forward and we have built our dream home and my wife and both daughters have college degrees. The reason? Hard work and opportunity — an opportunity to start at the ground level of an industry that has been deceitfully demonized for decades by radicals on the left. From white-collar executives to blue-collar vocational positions, the industry is a true melting pot for Hispanics who deserve their shot at the American Dream too. But today we find ourselves governed by what many would consider a privileged, wealthy, and out of touch liberal upper class group of elitists like Gov. Polis who think they know how to run our lives better than we do.
Maybe this governor from Boulder preferred we stayed in the fields picking vegetables where we belong? I hope not, but his policies point in that direction and if he signs SB 181 it will prove we are right to recall him and any other politician who is directly working to keep so many from lifting themselves up through hard work and sacrifice. If SB 181 becomes law, it is time for Hispanics and all Colorado citizens to unite and recall this governor, and a number of legislators, to send them back to the real world where the rest of us live.
Floyd Trujillo, of Littleton, is president of Conquest Energy and chairman of the Hispanic Energy Alliance.