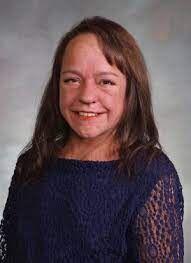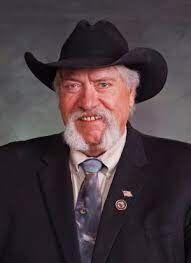 Sixty-two percent of Coloradans are living with at least one chronic condition. It may be your child, your sibling, your neighbor, or it could even be you. Unfortunately, nearly everyone knows someone living with a chronic condition, like arthritis, epilepsy, HIV or multiple sclerosis. As the sponsors of SB23-195, a patient protection bill that will help those living with complex medical conditions afford life-saving prescriptions, we join Coloradans from around the state in asking Gov. Jared Polis to continue his tradition of protecting patients by signing SB23-195.
This issue is personal for all four prime bill sponsors: Sen. Faith Winter, Sen. Perry Will, Minority Leader Rose Pugliese, and Rep. Iman Jodeh. We are proud to be Colorado legislators, but first we are just people: a mother with a child who needed injections costing $119,000 each; a person living with epilepsy; a friend of someone with cancer whose palliative prescriptions cost $30,000 per month; and a woman with a chronic heart condition requiring prescriptions that cost $4000 per month to stay alive. Chronic conditions impact all of us, old and young, and certainly all sides of the political spectrum. That is why we joined together to pass this life-saving legislation.
Colorado patients with chronic conditions are counting on Gov. Polis to sign this legislation that will help them access and afford the medications they need.
For patients with chronic conditions and their caregivers, affordability is a key component of adhering to treatment plans. Copay assistance programs have been implemented by drug manufacturers and charitable organizations to aid patients in meeting increasingly high out-of-pocket costs and deductibles.
When copay assistance isn't counted toward deductibles or out-of-pocket costs, Coloradans with chronic conditions who cannot afford their medication are forced to make tough decisions forcing them to choose between their health and other daily life necessities for their family, all while knowing that not adhering to their treatment plan could land them in the emergency room fighting for their life.
Stay up to speed: Sign-up for daily opinion in your inbox Monday-Friday
Patients and their physicians spend weeks, months and even years finding the right treatment plan that is most effective in managing a patient's chronic condition. When they finally find a treatment that works for them, undermining this process by making deductible and out-of-pocket costs exorbitant can be incredibly frustrating and unfair for patients, and in some situations, life threatening.
Behind the scenes, insurers have enlisted PBMs and third-party administrators to manage patients' prescription drug claims and processes. Their main goal is to keep costs down for insurers and steer patients towards lower-cost treatments. However, 99.6% of medications offering patient assistance do not have generic alternatives — in other words there is no lower cost treatment.
Insurers and PBMs have implemented a new barrier to affordable care called copay accumulator adjustment policies. These policies mean insurance companies aren't counting copay assistance toward a patient's out-of-pocket maximum or deductible. Simply put, insurance companies receive money for a prescription, but make the decision to not count it for the patient's benefit. Many are shocked to learn this practice is legal right now.
These diversion policies capture copay assistance meant for patients, while simultaneously not counting the funds toward patient expenses. Due to this, patients face a slew of negative health and financial repercussions. Patients still have to pay for the medication themselves until they reach their deductible, often exceeding thousands of dollars, despite the insurance company having already received funds toward these costs.
By allowing these policies to continue, low-income households and Coloradans living with the hardest-to-treat medical conditions, are impacted the most by this insurance loophole.
Unfortunately, these policies are increasingly common in Colorado marketplace plans. According to a 2023 report from The AIDS Institute, Colorado received a C for failing to protect patient assistance because 50% of marketplace plans in Colorado have copay accumulator adjustment policies.
Health plans and PBMs claim banning copay accumulator policies will cause premiums to rise. This is simply untrue.
The AIDS Institute analyzed premium changes between 2019 and 2022 in states with copay accumulator bans and states without; the report found no evidence that enacting a copay accumulator adjustment ban has a meaningful impact on average premiums.
Thankfully, Colorado's policymakers have listened to patients from across Colorado who have personally experienced this curveball and what it has meant to their pocketbook and their health. The Colorado General Assembly passed SB23-195, bipartisan legislation that will stop this insurance trend and protect all Coloradans. On behalf of Coloradans navigating complex medical conditions in our state, look forward to Colorado being the 18th state to protect patient assistance for the most vulnerable Coloradans.
We are joined by our House sponsors, Rep. Iman Jodeh and Rep. Rose Pugliese, and more than 60 nonprofit patient and medical provider nonprofits applauding the Colorado legislature for coming together to protect Coloradans from copay accumulators to ensure they can adhere to their medication and use their copay assistance as intended.
Senator Faith Winter (D) represents Senate District 25 which includes Adams, Broomfield and Weld Counties. Senator Perry Will (R) represents Senate District 5 which includes Delta, Eagle, Garfield, Gunnison, Hinsdale, Montrose and Pitkin Counties.