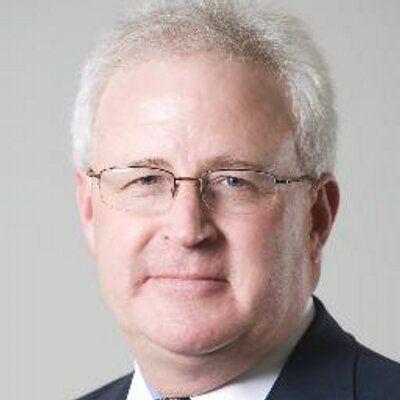 Colorado's new car and truck dealers succeed by understanding and meeting the needs and desires of the state's consumers.
We enthusiastically offer customers any vehicle technology that's in demand. We steer clear of pushing consumers into vehicles they don't want because we know that's a recipe for failure. Ultimately, we trust Colorado consumers to decide what vehicle is right for them — and for our state.
As Colorado Politics recently reported, the Colorado Automobile Dealers Association endorsed the federal decision to prevent California and allied states like Colorado from setting their own onerous vehicle-emissions standards. As I noted at the time: "Conflicting standards set by the California cartel creates a complicated, contradictory system that ultimately costs consumers." 
Colorado Politics columnist Hal Bidlack used this development to slam the federal move.  Bidlack's column correctly noted that Colorado's auto dealers are in the business of selling cars. We don't sell cars by telling Colorado customers what they should drive — rather, we listen to and reflect their preferences. 
When it comes to choosing vehicle types and technology, Coloradans vote with their wallets, and few are choosing the electric vehicles (EVs), which have lost market share here this year, falling below 3%. 
The vast majority of EV sales are concentrated in Colorado's population centers. Denver and Boulder counties alone accounted for more than 36% of 2019 EV sales, according to news reports. Twenty-seven rural Colorado counties had five or fewer EV sales this year. 
Coloradans increasingly want pickups and SUVs. Four out of every five new vehicles sold in Colorado are from the light truck category, which includes pickups and SUVs. EVs are basically absent from this category. 
We've seen that government efforts to manipulate consumer demand don't work. That's why we oppose California mandates, set by unelected bureaucrats, that try to force-feed EVs on Colorado consumers. 
Jeff Carlson, who has operated a Ford dealership in Glenwood Springs for more than 40 years, recently recounted his experience as an early adopter of electric cars.
In 2016, Jeff's dealership went all in by stocking Fusion plug-in hybrid electric vehicles. Despite generous tax credits for consumers, they failed to sell over a period of more than 400 days and he ended up selling them at a substantial loss. 
Those losses were ultimately underwritten by consumers who purchased new gas-powered (i.e., internal-combustion engine) vehicles. 
Ironically, those gas-powered vehicles — not EVs or hybrids — are responsible for most of the recent gains in fuel economy and emissions reductions, according to The New York Times. 
Contrary to some rhetoric you may hear, emissions are declining nationally and in Colorado. CPR recently reported that in the Front Range: "Between May 31 and August 31 last year there were nearly double the number of ozone alert days as there have been this year."
Colorado's new car dealers aren't satisfied with this progress, however. We're working to build on this and continue to improve air quality in the state. 
Knowing that technological advances have made today's new vehicles greener and cleaner, the Colorado Automobile Dealers Association created the Clear the Air Foundation, which has removed over 4,000 old, high-emitting cars from Colorado's roads. 
The average age of these vehicles is more than 19 years and we estimate that recycling them has saved the state over 82,000 metric tons of greenhouse gases.
We know the benefits of the new, cleaner cars are enhanced when we take these old, high emitters off the road.
Most of the donated high emitters are dealer trade-ins, but if consumers can't afford new cleaner vehicles because of mandates, they will stay in these old cars longer, thus setting back Colorado's air quality progress.
Let's continue to clean Colorado's air by keeping consumers in the driver's seat. 
Tim Jackson (@timwjackson) is CEO and president of the Colorado Automobile Dealers Association, which represents 260 new car and truck dealers who provide careers to more than 43,000 people throughout the state.