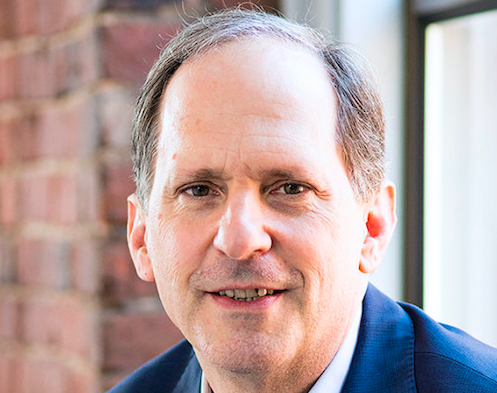 Policy makers in Denver, in D.C., and across the country are looking for ways to make the  transition to 100% clean energy as cheaply, quickly and easily as possible. This will help address climate change and improve our environment.  Here, Colorado may be onto something big.
Last spring, Colorado was among the first few states in the nation to set a goal to provide carbon-free power by mid-century, following on Xcel Energy's voluntary pledge to achieve that goal. The state's immense wind and solar resources give it a head start: Xcel Energy, for example, already provides nearly 30% of its power in Colorado from wind and solar, and much more is on the way. Additionally, the company announced last week it has reduced carbon dioxide emissions 44% from 2005 levels. But a fundamental question remains on the path to 100% clean: What happens during the weeks and months (not just days), when the sun doesn't shine and the wind doesn't blow very much? While battery technology improves every year to help address hourly challenges, most major studies agree that existing technology cannot get us all the way to 100% clean while preserving affordability and reliability for consumers.
This is a national challenge. We have seen a wave of commitments from major electricity companies across the country, led by Xcel Energy as well as Duke and Dominion in the Southeast, to get to 100% clean. According to the Smart Electric Power Alliance, 68% of all electricity customer accounts in the country are now served by a utility with a significant carbon emissions reduction goal, and 19 of the 48 goals are for net-zero or carbon-free power by 2050. But virtually all of those commitments have cautioned that the utilities will need to work together with federal clean energy agencies like the Department of Energy, and with state policy makers, to develop that new generation of 24x7x365 technologies to fill in the gaps alongside ever cheaper renewables.
Chances remain high that the new generation of clean technologies will be created in an American national laboratory — maybe even in Colorado at the National Renewable Energy Lab — in collaboration with the U.S. private sector. High-performing energy technologies such as grid-scale solar power were developed in our national labs. But while our labs are amazing facilities, it can take decades to translate discovery into commercially competitive products. 
There remains a "valley of death" between basic R&D and commercialization. Corporations don't have the budgets to build these technologies on their own and get them across this valley. Electricity markets across the country are structured in a manner that dissuade utility investment in new technologies, thereby stacking the odds for existing technologies. And leaning entirely on government funding is not a sustainable solution. While we are seeing federal moonshot approaches to developing clean-energy technology — epitomized in the bipartisan U.S. Senate energy bill by Energy and Natural Resources Chairman Lisa Murkowski (R-AK) and Ranking Member Joe Manchin (D-WV), we must think creatively about policies to make these technologies affordable. 
One such creative approach is Senate Bill 20-013 introduced in the Colorado legislature this spring. SB 20-013 would allow regulated utilities to seek limited rate recovery for innovation demonstrations of 24x7x365 advanced clean energy technologies. Those include long-duration storage systems; enhanced geothermal and other advanced renewables; carbon-free hydrogen production; utilization of natural gas while capturing and sequestering carbon emissions, and advanced nuclear energy. Commercializing some of these technologies will be important beyond the power sector — in transportation, industry and buildings — since the legislature has also set a goal for 90% economy-wide reductions by 2050.
The bill also encourages state-federal partnerships, giving the public utility commission authority to prioritize proposals from regulated utility entities that have also received a federal cost share. These targeted, state-appropriate, cost-shared proposals spread the burden and risk for innovative technology demonstrations across federal taxpayers and state ratepayers. 
SB 20-013 would position Colorado well to take advantage of the major new pool of federal dollars currently in consideration in D.C. in the Murkowski-Manchin energy bill, and others likely to follow. The suite of bills emerging make clear that allocation of federal dollars should be paired with offerings from states and utility partners bringing significant cost shares to the table. 
Between Colorado's abundant lands, renewable and fossil resources; innovation leadership in great universities and NREL, and commitments to clean energy from utilities and policy makers, the state stands uniquely positioned to build an energy-innovation ecosystem across multiple technologies and reap the benefits in jobs and investment. Ensuring Colorado offers "skin in the game" will help prioritize local problem-solving on siting, permitting and ensuring strong state support and social license for the projects.
Achieving 100% clean energy at an affordable cost is one of the grand challenges of this century. With the right policies in place, Colorado can lead the way. 
Armond Cohen is co-founder and executive director of the Clean Air Task Force. Rich Powell is executive director of ClearPath Action.