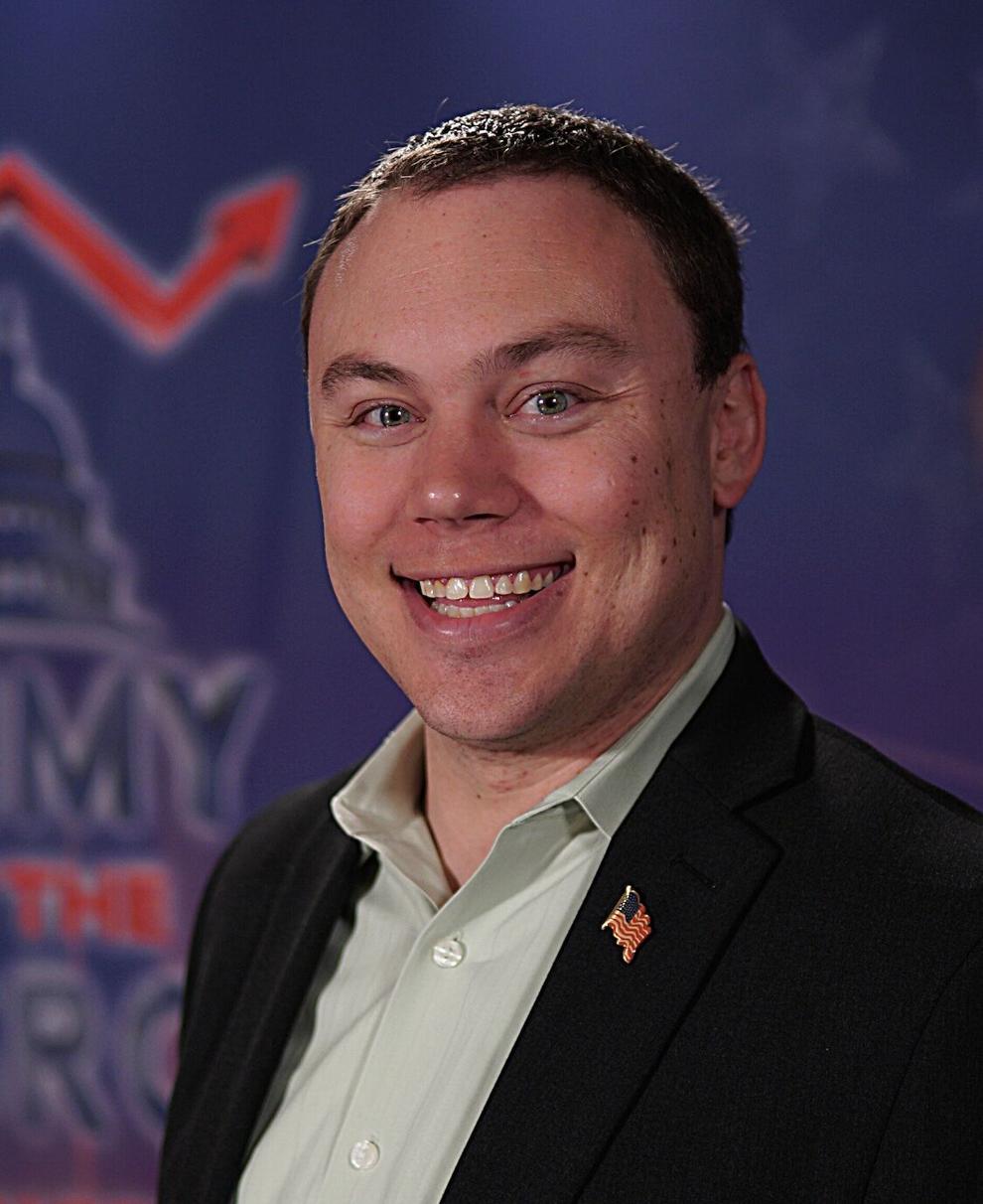 On Sunday, after 22 years of living in Colorado, I finally got to enjoy Colorado's hot springs while on a New Year's vacation in Glenwood Springs. Iron Mountain Hot Springs was a great place to relax in a variety of pools while enjoying the beautiful views of this great state.
Afterward, we made a stop at Target. Lo and behold, right behind the baskets stood a large sign: "Avoid Bag Fees," it blared. "Due to a statewide ordinance, a $0.10 fee is required for each bag used. Avoid fees by using a reusable bag…"
After the politico in me got over the oddity of the word choice (since when is a state law called a "statewide ordinance?"), I rolled my eyes. The bill I vigorously opposed in a June 2021 column was now implemented.
Under the statute, a 10-cent fee is applied to all so-called "single-use" plastic and paper bags statewide at any store with fewer than three locations, including supermarkets, dry cleaners and restaurants. Anyone who is not on food stamps will have to pay the fee.
Then, beginning January 2024, retailers will be banned from providing "single-use" plastic bags altogether. At that point, everyone will have to use reusable bags, because plastic won't be available anymore. Polystyrene products (Styrofoam) will also be forbidden as takeout food containers.
House Bill 21-1162 represents a special kind of nanny-state stupidity. Like so many real people, when I come home from Target with "single-use" plastic bags, they are never just "single-use." For years, I've always kept a store of them underneath my kitchen table for an infinite number of purposes.
It's not just me: it's extremely common for people to get two or three uses out of a plastic bag, including when picking up dog poop or easily and securely transporting a few small things. Are these elected officials really so out of touch that they actually believe single-use plastic bags are actually single-use for everyday people?
The purported environmental benefits of reusable bags aren't so cut-and-dry, either. In 2019, NPR reported on a Danish government study that estimates "you would have to use an organic cotton bag 20,000 times more than a plastic grocery bag to make using it better for the environment." For example, trash bag purchases go up with plastic bag bans — and trash bags are much thicker and use more plastic.
In pursuit of a no-good-but-feel-good environmental agenda, this law will hamper everyday life by shutting down the multi-use conveniences of plastic bags. This is a common theme in recent years: In pursuit of what The Gazette editorial board aptly called "legislating virtue," Democrats keep raising everyday costs for Coloradans.
When the General Assembly passed HB1162, they also approved SB260 — which Polis likewise signed into law — establishing "fees" on every Uber and Lyft ride, Amazon package, UPS shipment and DoorDash delivery. Moreover, even though we already have a gas tax, Polis put in a new gas "fee," which was punted in the last legislative session by one year due to skyrocketing gas prices.
In each case — from out-of-touch plastic bag fees and bans to delivery and travel cost hikes — Democrats consistently show their contempt for the middle-class and the poor. They're forcing new expenses on — and limiting options for — everyday Coloradans. Even worse, this fee and eventual ban is regressive in that it will hurt the poorest among us the most. They can get some of the greatest utility out of a single plastic bag. And they just expect us to deal with it.
Adding insult to injury, as CoPo reported, "60% (of the fee revenues) will go to the city or county governments where retailers do business; the money will be earmarked for administrative and enforcement costs of the fee and recycling and composting initiatives."
Let's be clear: 60 cents of every dollar raised through the fee will be used to…enforce the fee. And then go to fund recycling programs… for a year. Before the money dries up and the sweeping plastic bag ban goes into effect in 2024.
It continues: "Retailers keep the remaining 40% of fee revenues." So, the legislature is letting businesses keep 40 cents of every dollar raised in fees… lining the pockets of companies like Target and Walmart for a year.
A fee is supposed to be for a specific use purpose, not a penalty. You pay the fee (such as for state parks) to use a service (such as enjoying an afternoon at state parks). This is why the Taxpayer's Bill of Rights, passed in 1992, didn't include fees when it mandated a vote of the people for new taxes, which are levied for more general purposes.
That's not what this new bag fee is doing. It's specifically designed to penalize plastic bag users and get us peons ready for the upcoming, all-out ban. Coloradans are the ones who will live with the consequences — all while legislators circumvent the state constitution.
When politicians believe they know what's best for their constituents without regard for their constituents' needs, that is the very definition of contempt. This plastic bag mandate is but the latest evidence of their single-use purpose for the people of Colorado: fulfilling their agenda.
Jimmy Sengenberger is an investigative journalist, public speaker, and host of "The Jimmy Sengenberger Show" Saturdays from 6 a.m. to 9 a.m. on News/Talk 710 KNUS. Reach Jimmy online at JimmySengenberger.com or on Twitter @SengCenter.