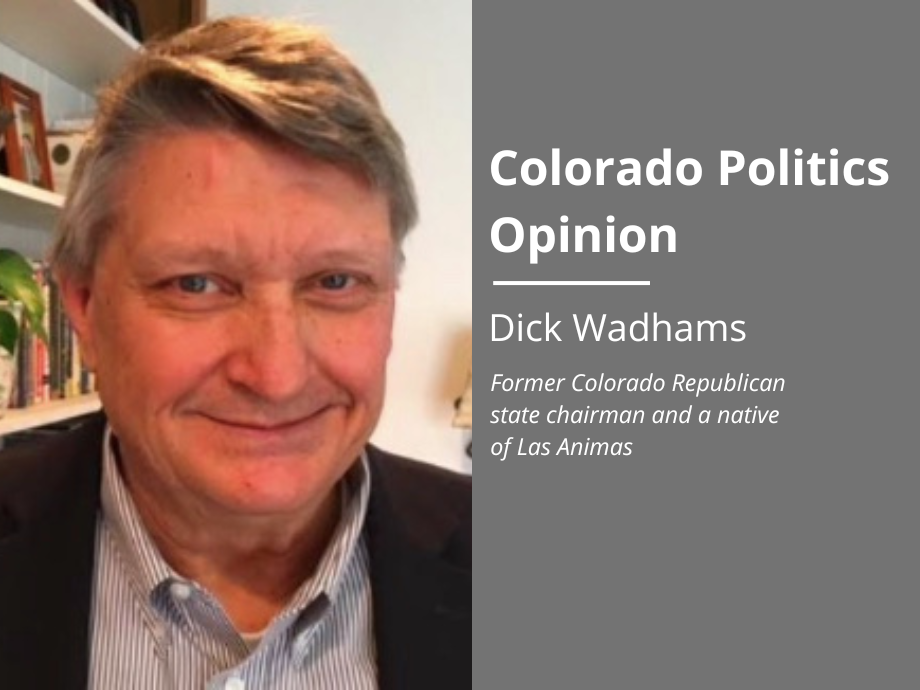 It would be easy to write off the upset victory of unaffiliated political newcomer Yemi Mobolade over Wayne Williams for mayor of Republican-dominated Colorado Springs as an aberration.
Williams served on the Colorado Springs City Council after eight years as El Paso County Clerk and then one term as Colorado Secretary of State. Even though he was nationally recognized as one of the most effective secretaries of state in the nation, he was unseated by the incompetent Jena Griswold in the anti-Trump landslide that swept across Colorado in 2018.
Mobolade ran a brilliant campaign as a political outsider above partisan politics and a small businessman with a record of community service. His personal story as a Nigerian immigrant to the United States was inspiring. And his candidacy had historical overtones of being the first Black to be elected mayor of Colorado Springs.
But this race and the 2022 general election have exposed the rot within the El Paso County Republican Party that is blind to a changing electorate that increasingly sees the Republican Party through the lens of Trump-inspired, stolen-election conspiracy theories.
Stay up to speed: Sign-up for daily opinion in your inbox Monday-Friday
Make no mistake about it. The El Paso County Republican Party has been nothing short of a destructive dumpster fire with leadership that spends too much time seeking out alleged "RINOs"— Republicans in Name Only — who are not sufficiently beholden to a defeated former president who has inflicted severe defeats on Colorado Republicans for the past four election cycles.
El Paso County Republican leadership did not oppose Williams even though it has actively opposed Republican candidates in other general elections. The newly elected state chairman of Colorado Republicans, who is from Colorado Springs and for years fanned the flames of the Republican dumpster fire, claims the state and county parties jointly supported Williams with efforts to get out the Republican vote. And most of the prominent Republican leaders who publicly supported Mobolade over Williams were not part of the MAGA-dominated county leadership.
Williams was endorsed by the immensely popular and successful Mayor John Suthers, a term-limited Republican who served for eight consequential years.
But though that endorsement helped get Williams into the run-off against Mobolade, it did little to assuage the concerns of voters who thought El Paso County Republicans were not worthy of keeping the non-partisan mayor's office. Mobolade was elected with 57% of the vote.
Just like the rest of the state, El Paso County's electorate has dramatically changed in the past several election cycles.  It is no longer dominated by a huge Republican-registration advantage that made local victories almost automatic and which fueled statewide Republican campaigns with massive majorities.  None of the five Republican U.S. senators and one governor who have been elected in the past 50 years would have won without the powerful vote of heavily Republican El Paso County.
But that Republican registration advantage no longer exists. 
According to the Colorado Secretary of State, as of May 1, 2023 El Paso County had 227,969 unaffiliated voters, or 48%; 147,367 Republicans, or 31%; and 86,020 Democrats, or 18%.  The power has shifted to the nearly half of the electorate that is now unaffiliated.
In order for Republican candidates to win statewide, they have to win El Paso County with more than 60% of the vote. The 2022 Republican candidate for U.S. Senate, Joe O'Dea, carried the county with only 53%. In the city of Colorado Springs itself, Gov. Jared Polis actually beat Republican candidate Heidi Ganahl by 6,000 votes after Republican Walker Stapleton beat Polis in the city by 21,000 votes in 2018.
The brutal truth is the Republican brand in Colorado has been horribly sullied not only by Trump's stolen-election conspiracies and his defense of the Jan. 6 rioters who attacked the U.S. Capitol, it is aggravated in El Paso County by a Republican leadership that has been destroying the party from within.
Fortunately, the vast majority of Republican state legislators and county elected officials from El Paso County are strong, thoughtful leaders who got elected despite the failed party leadership. Senate Minority Leader Paul Lundeen and Assistant House Minority Leader Rose Pugliese are the kind of leaders who will make Colorado Republicans formidable again. 
But cold, hard realities are catching up to the crowd that runs the El Paso County Republican Party.
Dick Wadhams is a former Colorado Republican state chairman who worked for U.S. Sen. Bill Armstrong for nine years before managing campaigns for U.S. Sens. Hank Brown and Wayne Allard, and Gov. Bill Owens.