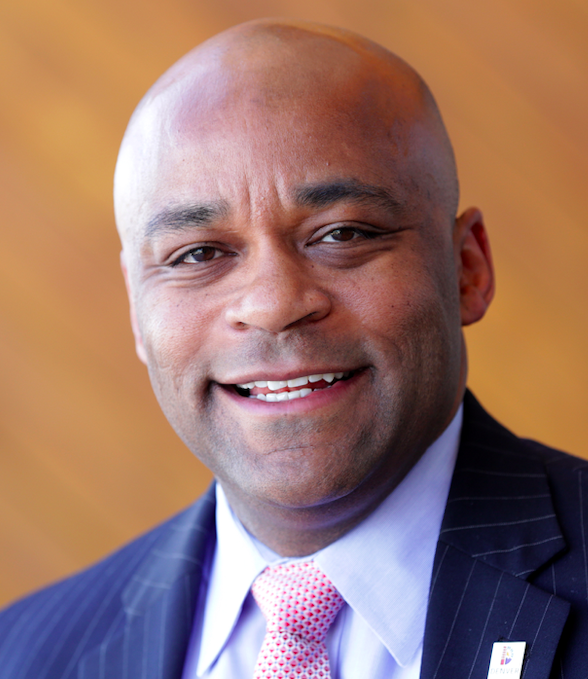 The COVID-19 pandemic has changed our world as we know it. It has threatened our health, safety and economy, and transformed the way we live our lives. We often hear about the impacts of this virus at the state and federal level and the decisions being made there to protect people and slow the spread of the virus. What we might hear less about, however, are the local leaders on the front lines of our state who are charged daily with providing for their residents and implementing the public health measures that keep them safe. 
But local communities' budgets have been decimated by this pandemic. This virus has posed an unprecedented threat to the financial security and long-term sustainability of Colorado counties, cities and towns. Communities are feeling the very real costs of operating an effective public health emergency response effort, protecting jobs and keeping businesses open, all while continuing to provide the essential services that our residents depend on in their daily lives. We should be ramping up social supports and increasing accessibility, but our funding streams are tapped.  
In plain terms: We need support. 
I have worked with the National League of Cities, the U.S. Conference of Mayors and the Denver Metro Mayors Caucus to urge Congress to provide direct financial aid to our communities to address these budget challenges. Just last week, a group of local lawmakers sent a letter to our Colorado congressional delegation urging them in the strongest terms to fight for additional resources for local communities. This letter included mayors, council members and county commissioners from both parties and from across the state.  
We have asked for an additional $500 billion in direct aid to state and local governments, without burdensome restrictions, allowing resources to be allocated where necessary to continue to support our residents' needs and begin to drive the recovery. We also urged that previous restrictions be lifted, and the population threshold removed. 
While the first stimulus package provided some funding for municipalities, that funding was only for our responsive measures to the pandemic. And while any assistance was welcome, any mayor or commissioner can tell you that they understand the needs of their communities better than a politician in Washington, D.C. As we all already know, this virus knows no boundaries, party or county lines. Stonewalling any community from receiving aid serves little purpose.  
Local governments are the most connected to our constituents; we're your neighbors, coworkers, family and friends. We know there are many needs right now, and every region, industry and family is being faced with unpredictable threats and impossible choices. It has been truly incredible to see how Colorado first responders, health-care workers, business owners, grocery workers, teachers and countless others have stepped up to meet these challenges head on. But our ability to support their needs is at risk. They, and all our residents, depend on their city and county to have a full public health operation to combat COVID-19 while continuing to deliver essential city services.   
Supporting cities and states is imperative to our recovery from this pandemic and to our economic recovery. Cities account for 91 percent of this country's GDP. Cities are where jobs are being created and where innovation takes place. Local governments support that with good roads, parks, public safety and more. Cities are this country's economy. Our local recovery must be supported if there's going to be a national recovery.  
Only by working together at every level of government can we overcome this crisis. We urge our representatives in Washington, D.C., to fight for this important investment to support the local communities that Coloradans call home. 
Michael Hancock is mayor of Denver.