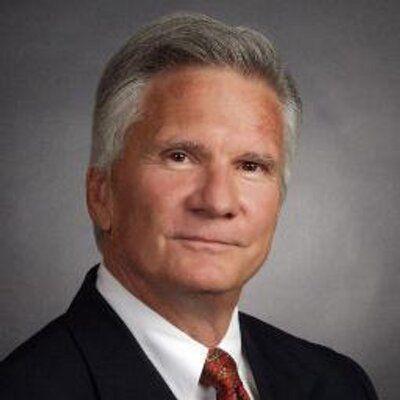 The political earthquake that rearranged the political plates in November is just beginning to have impact on Colorado's policy and politics. The shake up brought new leaders, new constituencies and new social movements to power. Political changes are accelerating in Colorado, and the policy shifts now visible reflect powerful, longer-term trends that portend disruption of the status quo. Many of the trends are perennial ones; some have been visible for decades, but not ascendant; others are recent. The 2018 election brought them into the forefront.
In a speech to the annual state convention of the Colorado Water Congress (CWC), I outlined what I consider the top trends driving Colorado politics in 2019:
Anti-growth (perennial). Loss of the Olympics and Amazon hardly registered a groan. After adding more than 700,000 residents over the past decade, Coloradans are ready for a slowdown. Most of the anti-growth aggravation is felt in municipalities, but economic development is no longer a state priority. Colorado is a boom and bust state, and anti-growth leaders and movements are as common in the booms as economic development champions are during the busts. In fact, the 1972 to 1974 change of political guard in Colorado was more about growth and the environment than any other issues. Will there be a statewide anti-growth initiative in 2020 similar to 2000 near the end of our last boom? Typically, as soon as Coloradans become completely fed up with growth, a recession starts and dissipates the pressure.
Anti-hydrocarbon (perennial). Governor Polis' 100 percent renewable mandate by 2040 is the logical policy consequence of years of anti-oil and gas political criticism. It sounds like a benign aspirational goal, but it contains a host of possible regulatory aspects that will be disruptive and costly, including renewable mandates, fostered by the Public Utility Commission; more local control, which will limit fracking in several aggressive Front Range cities; and regulations related to setbacks and methane. Colorado historically has battled extraction industries due to labor agitation, toxic spills and lack of tax sharing. This is 2019's version and repeats the ballot battles of 2014, but with a new team in charge.
Pro-weed (new). When marijuana was legalized in 2012, the political establishment didn't welcome it. Governor Hickenlooper, in particular, told everyone to hold the Cheetos as he implemented a go slow, strict regulatory approach. Most Colorado counties and cities have also been slow to allow commercialization, even though use is legal. Polis and many legislators are much more supportive or even strong advocates of commercialization. From help with the financial transactions, to public places to partake, the industry and its lobbyists now have a supportive environment.
Anti-TABOR (long-term). Since the TABOR tax limitation initiative passed in 1992, there has been an anti-TABOR movement. Although frontal assaults have been rare, in 2005, a five-year time out initiative passed with the support of Republican Governor Bill Owens. Once again, a time out is being seriously discussed, along with changes in the amendment. No doubt, a time out could win legislative approval and may have Polis and elements of the business and local government community support. Colorado's voter environment, while appearing friendly, could be more challenging given opposition remains active.
Elections have consequences. The newly controlled Democratic legislature and the changed political environment are already producing initiatives to limit gun access, lower health care costs, add money for the public school system with reform not an agenda item, and provide more benefits for workers, such as paid leave. The 2018 election brought new people and a new majority. Major trends undergird their victory and now align with their agenda. Expect change.
Floyd Ciruli is a veteran pollster and political analyst based in Denver. He is the director of the Crossley Center for Public Opinion Research at the University of Denver's Josef Korbel School of International Studies and is an adjunct professor teaching public opinion and foreign policy. Read Ciruli's blog at www.fciruli.blogspot.com