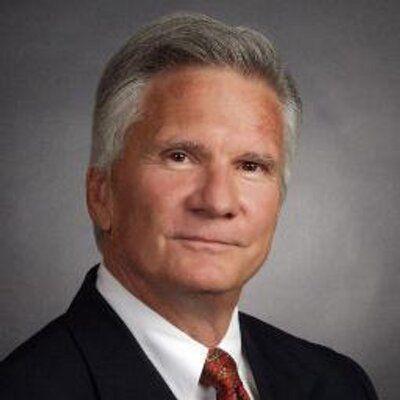 Although most Colorado voters opposed new statewide taxes for schools and roads in the recent election, they were much more supportive of local tax proposals for schools, special districts and some county and municipal projects. Amendment 73, the $1.6 billion school funding proposal based on an income tax increase for upper-income taxpayers, lost statewide by 46 to 54 percent. Proposition 110, the highway bond proposal based on a sales tax increase, lost 41 to 59 percent.
But, Colorado voters are not reflexively anti-tax. They are selective in their choices, and in many cases, generous with local school districts, special districts, municipalities, counties and some special programs. That includes Republican and Democratic-leaning counties that voted against the statewide ballot issue. The following chart displays five counties, their nearly unanimous opposition to Amendment 73 and Proposition 110, but "yes" support for a host of local tax increases, some of them substantial. Schools were especially successful in their mill levy override and bond proposals, but municipal TABOR override and bond approvals and special district tax increases, such as urban drainage and flood control districts, also won voter support.
Selected Counties' "Yes" Votes on Statewide Taxes and Local Tax Proposals:
County

State Tax

Local Tax Proposal

Adams

73 – Yes 47%

110 – Yes 37%

Westminster schools – 53%

Adams County schools – 72%

Adams-Arapahoe schools – 60%

Arapahoe

73 – Yes 48%

110 – Yes 42%

Littleton schools – 57%

Adams/Arapahoe schools – 60%

Urban Drainage – 58%

Douglas

73 – Yes 37%

110 – Yes 37%

Douglas County schools – 54%

Douglas County bonds – 52%

Jefferson

73 – Yes 47%

110 – Yes 43%

Jefferson County schools – 55%

Jefferson County bonds – 52%

Arvada bonds – 66%

Larimer

73 – Yes 52%

110 – Yes 45%

Countywide mental health – Yes 61%

Loveland schools – 59%

Thompson Valley schools – 60%
(Credit: Ciruli Associates 2018)
Based on the long track record of Colorado voters picking and choosing statewide ballot issues, and the particular aspects of this election, several observations come to mind:
Lack of trust and parochialism. Colorado voters historically do not support more tax dollars for state government or statewide-designated programs. Partially that reflects lower trust in state government, and partially various aspects of parochialism – that is core cities vs. suburbs, exurbs, small towns and rural areas; East vs. West Slope; or the Slopes vs. Front Range. Even the Front Range can divide between North and South or metro vs. non-metro.
Ballot fatigue. The 2018 ballot was excruciatingly long and complex. The Blue Book was 45 pages just for the amendments and propositions. A long and complex ballot invites a "no" vote. The tax initiatives were especially complex and the amounts were significant, both in terms of the tax increase, but also the revenue produced and proposed distributions.
Bombardment of message. Most of the significant ballot items had opposition and a confusing set of messages for and against from a variety of sources — some credible, some controversial.
Voters' motivation. Importantly, this was a record turnout election with thousands of new voters who were sending a national and state message on control of the government. They were not particularly interested in micromanaging the state's budget priorities and creating new revenue streams.
Partisan silence. Various interests dominated the messaging on the main ballot issues, not partisan groups. That's often the case. In fact, the Democrats' main spokesperson, gubernatorial candidate Jared Polis, pointedly stayed neutral and offered no encouragement to his supporters to support tax initiatives.
Some pundits are drawing the conclusion that defeat of the statewide tax proposals was a sign of conservative anti-tax sentiment or libertarian-leaning voters, which could equate to more rightward-leaning voters in the 2020 election and beyond. Possibly, but with better designed and sponsored proposals, another massive turnout in 2020 and a unified partisan message backing one or more proposals, Colorado voters could produce a different outcome in the next election cycle.
Floyd Ciruli is a veteran pollster and political analyst based in Denver. He is the director of the Crossley Center for Public Opinion Research at the University of Denver's Josef Korbel School of International Studies and is an adjunct professor teaching public opinion and foreign policy. Read Ciruli's blog at www.fciruli.blogspot.com