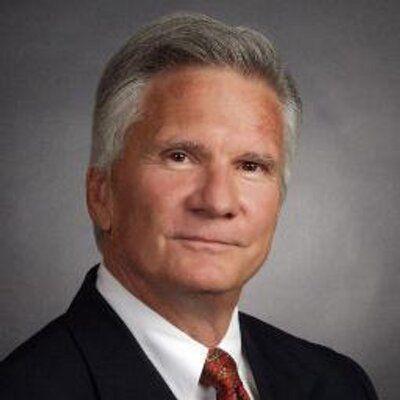 The outline of Senator Cory Gardner's re-election contest has already taken shape. The key elements are near-constant speculation that he is the most endangered Republican up in 2020 in the U.S. Senate. A host of wannabe candidates promoting their own brands or causes have announced their intention to challenge Gardner, and top candidates are engaged in behind-the-scenes maneuvering.
Gardner shares most vulnerable honors with Republican Susan Collins of Maine and Democrat Doug Jones of Alabama, depending on the analyst. A review of Colorado's history of federal elections this century reinforces Republicans' sense of anxiety and Democrats' anticipation.
After more than a decade of Republican dominance of Colorado Senate seats with Ben Campbell, Hank Brown and Wayne Allard, Democrat Ken Salazar broke through in 2004, and they have since won both the Senate and the presidency, with the lone exception of Cory Gardner's talented campaign in 2014 during a good Republican year.
Colorado Federal Elections
2004-2020
 

Year

 

Candidate

Winning

Margin

2004

Salazar D

4%

2004

Bush R

5%

2008

Obama D

9%

2008

Udall D

11%

2010

Bennet D

2%

2012

Obama D

5%

2014

Gardner R

2%

2016

Clinton D

5%

2016

Bennet D

4%

2020

Gardner R

?

2020

Trump R

?
Ciruli Associates 2018
The record is enhanced by the 2018 Democratic sweep of the state in the midterm election, where a very liberal congressman became governor by 10 points and the state's most competitive congressional seat was lost by one of the Colorado Republican Party's most successful candidates, Rep. Mike Coffman, by 11 points.
Two low-profile Democratic candidates have already announced their run for Gardner's seat, offering mostly their identities: Hispanic-female-lesbian, and West Slope veteran. They are likely to be joined by a host of other candidates interested in making their mark. The early announcers' main contribution may be to accelerate the process of more serious candidates stepping forward who would prefer to stay in the background until later into 2019.
Gardner will be a formidable candidate. He's already part of Senate leadership, and he is building a Colorado-specific legislative record. Gardner won against an incumbent in 2014 – at least partially because the state's establishment saw the benefit in having one skilled senator in each party who have clout and are likely to have staying power. The most serious Democratic candidates will offer a campaign track record – particularly resources or other assets that will get the attention of local political activists and powerbrokers, both in Colorado and elsewhere, and especially Washington, D.C. But, the Democratic establishment recognizes that, even with Colorado's shift to the left and Donald Trump on the ticket, Gardner will make the U.S. Senate race competitive.
Floyd Ciruli is a veteran pollster and political analyst based in Denver. He is the director of the Crossley Center for Public Opinion Research at the University of Denver's Josef Korbel School of International Studies and is an adjunct professor teaching public opinion and foreign policy. Read Ciruli's blog at www.fciruli.blogspot.com