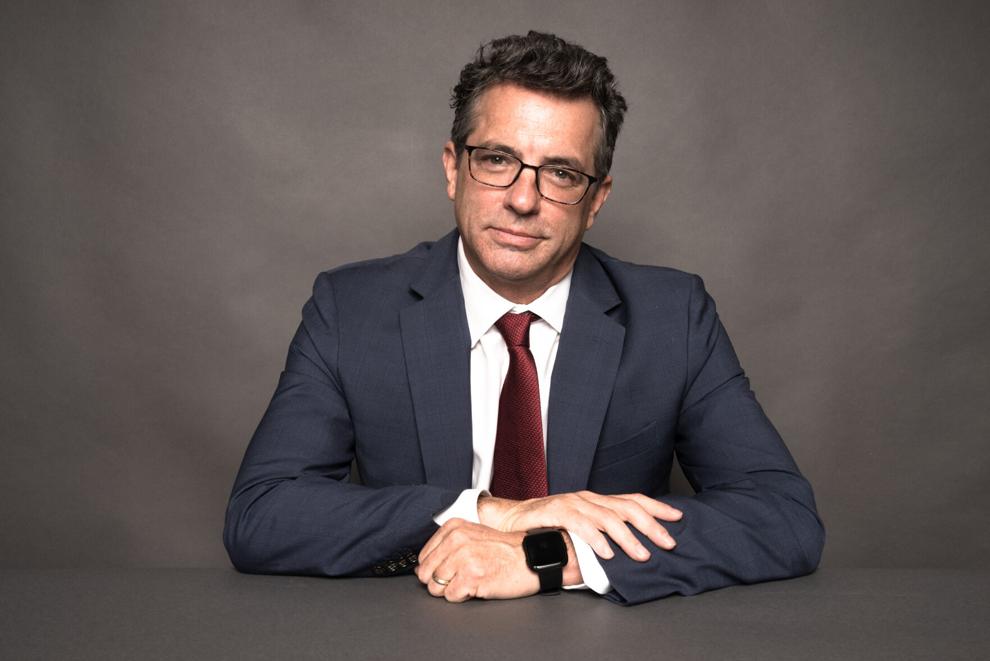 It's no secret there is a significant and growing mental health and substance use crisis in Colorado. Though some are working to address this crisis, there remain entrenched systems, policies and attitudes that harm rather than help the most vulnerable in our communities. Coloradans of all ages experience grievous harm and die prematurely in association not only with their use of alcohol, opioids and other legal and illegal substances, but with the way our community's systems respond to them and fail to reduce the terrible harms they cause.
In order to make real, meaningful change, we need to radically reassess the ways we live with the substances in our world and with the people who use them. We must reorient our efforts and resources toward helping Coloradans with protective education that is fact-based, risk-mitigating and has access to care complete with compassion and cultural competency.
Colorado has one of the highest rates of mental health needs and substance use in the country. At the same time, our state ranks among the worst in the nation when it comes to access to care. As a result, the health needs of many in our state are left unaddressed until they reach a crisis level — leading to homelessness, jail, hospitalization, overdose and other preventable and tragic outcomes. Too often, across the population, harmful substance use leads to premature death.
House Bill 1326, the fentanyl law which passed with bipartisan support last year, is the latest example of the decades-long bipartisan practice of fruitlessly criminalizing people who need compassion and care. We had hoped as a society we were evolving past these practices that have no evidence for their contribution to health or safety, but this new law reversed recent progress and made simple possession of more than a gram of fentanyl a felony. Due to the immense and persistent barriers to housing, employment and education that are tied to a felony conviction, all felony sentences are essentially life sentences and wreak generations of havoc on community ecosystems.
The War on Drugs has failed to bring an end to domestic and international drug traffickers, it has failed to make our communities safer, and it has failed to help those struggling with addiction. What this War on Drugs has succeeded in doing is ruin the lives of Coloradans and their families. Especially those who are most vulnerable to law enforcement practices and those who are too poor to afford attorneys or access to health care to support recovery from harmful use and addiction.
Even with the knowledge a criminalizing approach to a public health issue is ineffective at best and immensely harmful and costly to Coloradans and their families at worst, lawmakers this session are continuing to double down on policies that criminalize people who use drugs. Senate Bill 109 would make it a Class 1 drug felony, punishable by up to 32 years in prison, to sell or share any drug that causes a fatal overdose. While this policy intends to target "kingpin" drug dealers and deter drug sales, evidence from other states with these laws on the books show that they instead target friends and family members of the deceased who are often struggling with substance use themselves.
House Bill 1164, introduced this year, will make the fentanyl law passed last year even more punitive by removing protections for those who unknowingly possess the substance. Many controlled substances are now laced with trace amounts of fentanyl unbeknownst to the user, leaving a huge number of Coloradans vulnerable to unnecessarily harsh criminal penalties that can completely upend their lives.
Colorado must devote its resources and intelligence to reducing the potential harms of the substances available to Coloradans. We must not ignore an accumulation of evidence and perpetuate the previous century's practices of ruining lives and devastating families and communities, with nothing good, not even a cost-savings, to show for it.
We must reduce the potential harm from substances, disentangle mental health from criminal justice, and set a higher bar for equitable access to health care, support and services. When responding to those who need our help most, we must first do no harm and then, whenever humanly possible, provide care, not cuffs.
Vincent Atchity is president & CEO of Mental Health Colorado. He is an advocate for public health and health equity; has worked statewide and nationally as leader of the Equitas Project to disentangle mental health and criminal justice and promote care not cuffs, and has served on the Colorado Governor's Behavioral Health Task Force and Behavioral Health Transformational (ARPA) Task Force.