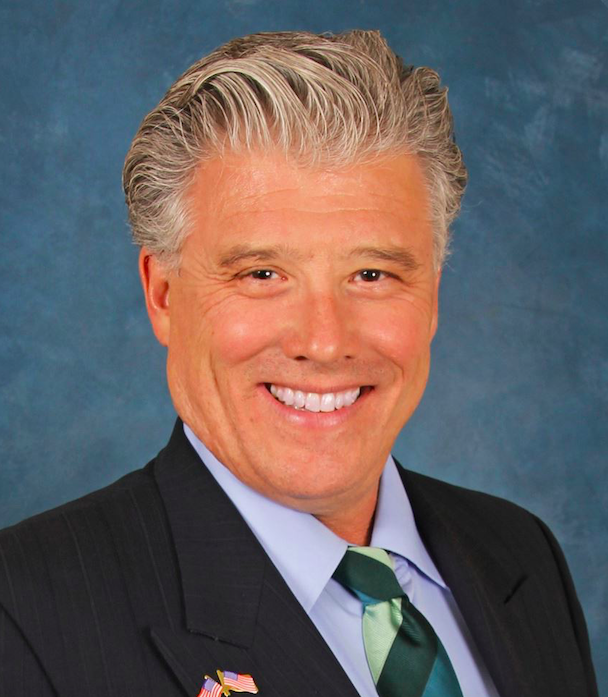 C&C Coffee and Kitchen is a charming, out-of-the-way, popular little café with a unique blend of breakfast and Korean food, signature coffees, teas and more. It's family-owned and operated by Jesse and April Arellano. Located in a little strip mall in Castle Rock, like many other small businesses, it has remained inconspicuous while developing a loyal clientele.
This year, on Mothers' Day, C&C became perhaps the most notorious restaurant in America (if not the world!). Two months into Gov. Jared Polis' "emergency" response to COVID-19, the Arellanos said enough is enough and opened their doors to on-premises dining contrary to executive edicts and health department "orders." Throughout the day, a grateful mass of stir-crazy shut-ins flowed through. Video of the holiday opening went viral and has been played repeatedly on cable and broadcast TV, often with a narrative of selfish irresponsibility attached. Nothing could be further from the truth.
The Arellanos are a couple grounded in their faith in God and love of America, devoted to their family and each other, and committed to serving their community with, what Jesse refers to as, servants' hearts. The couple met 14 years ago in Arkansas and returned to Colorado where Jesse grew up. They have two teenage children, a son and a special needs daughter. Jesse's Hispanic-Korean roots led to their unique menu combinations. April developed her love of baking, food preparation and service as a young girl growing up in Arkansas. Seven years ago, they took the courageous, terrifying step of launching C&C to pursue their shared vision as restaurateurs, their American Dream.
The first two years were tough. The Arellanos had to sell their house, move the family into a townhome, and utilize personal credit and eventually a personal loan to weather all the storms of a new, slim-margin business in a highly competitive market; 50-80% of all small businesses, depending on type, fail in the first five years. But, after seven years in Castle Rock, C&C was doing so well the Arellanos opened a second, larger location in Colorado Springs just last August. Both locations were sizzling until the virus arrived and government brought everybody's world to a crashing halt.
No one I know, including the Arellanos, objected to the emergency actions taken on all levels in order to protect the public, learn more about what President Trump referred to as "the invisible enemy," build up medical resources and buy some time. C&C reopened as soon as the governor said it could. The Arellanos strictly adhered to the take-out and curbside service provisions that some masterminds concocted to keep everyone "safe." Day after day, week after week, they hung on. They paid employees who voluntarily came to work in spite of being able to earn more on unemployment while "sheltering at home." They scraped and borrowed to pay their vendors and expenses. Meanwhile, they wondered what criteria were being used to deem some businesses essential while their dream and the seven years they invested in it, their livelihood, their family's survival, were not.
As Mother's Day approached and they were running out of options, the Arellanos saw that the modeling was wrong. With more testing and information, the breathless and endless news headlines describing a death-rate 10-20 times that of the flu gave way to the actual numbers. These show a steadily declining death rate, now down to about twice that of the flu.
Countries like Sweden, which had not placed its citizens under virtual house arrest and was conducting regular business, including food services, had significantly fewer deaths than equally populated and highly restricted Michigan. In the U.S., 80% of the tragic deaths attributed to the virus had occurred in only 12 states, 30% in just one (New York), with a little over 1% in Colorado. Fatalities were occurring primarily in people 65 and over (73% in Colorado, 81% nationwide) and those with already compromised health conditions. All this, yet Americans were voluntarily giving up their God-given, constitutionally-protected rights to travel, to gather, to earn, to choose.
The Arellanos prayed about and made their decision. Together. They didn't expect the hundreds of people who showed up on Mother's Day. They were shocked when the governor singled them out in a press conference for an indefinite summary suspension and closure because of their "ideological and anti-scientific views." They have no real idea what lies ahead for their little café. But, they believed then and know it more strongly today: Enough is enough. It's time for a free people to stand back up. It's time to fully open Colorado.
Randy Corporon is a Denver native, small business owner (auto repair and law firm), chairman of the Arapahoe Tea Party, Republican National Committeeman-elect, and hosts "Wake Up with Randy Corporon," 9 a.m.-noon on 710 KNUS AM radio Denver. He is representing C&C Coffee and Kitchen in a lawsuit seeking to reinstate its license and reopen Colorado