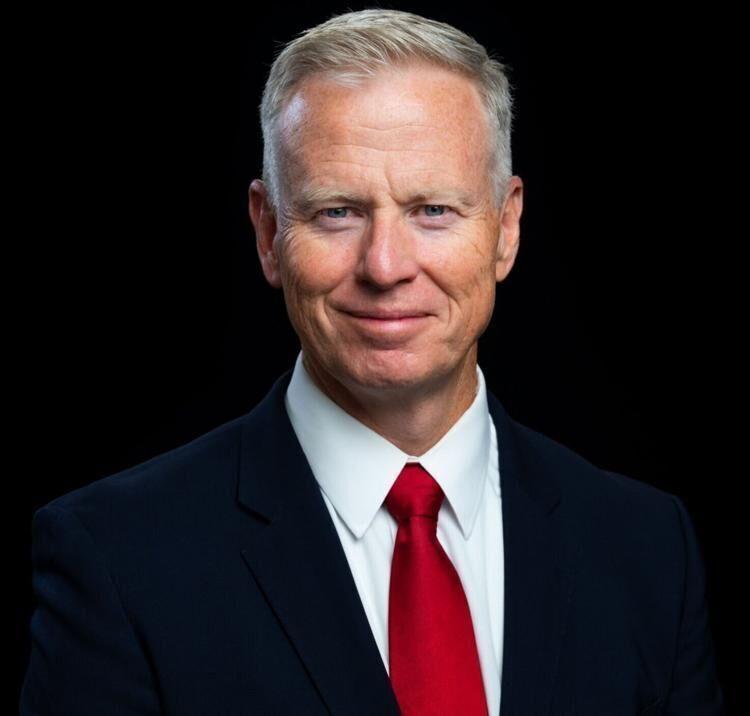 What are you doing about judges? I get that question every day after ballots arrive. It is no surprise that regular Coloradans struggle with how to cast their votes for an entire branch of government.
The most challenging portion of the ballot you have received (and perhaps have already voted) governs the least transparent and most misunderstood branch of government: the judiciary. In this wizarding world, they are the practitioners of government's dark arts, wielding powers little understood, applying rules unknown and at a pace seemingly at odds with the rest of society's understanding of time.
Only recently has explosive and ongoing investigative reporting by The Gazette's David Migoya generated the kind of public scrutiny and government oversight routine for members of the executive and legislative branches.
The deliberate opacity stems from the manner in which judges are selected and retained, as well as the autonomy in which the judicial branch operates. It sets it own rules on what information it must reveal to us, and — until Migoya's reporting — disciplines itself in near secrecy.
Short of living in a cave this past month, it is impossible to have not been abused by texts, emails, commercials, reporting on TV, radio, internet ads, billboards, etc., regarding candidates for state and federal government, from sheriff to governor to U.S. senator.
Not so for judges. How Colorado selects a judge is closer to the process for selecting the Pope than it is to how we elect a state legislator.
Partisan politics plays a significant role in who serves on the judicial nominating commission, but one that gets no attention from the media. For instance, in the 18th Judicial District, the most populous in Colorado by a ton (1.1 million) and one that has elected only Republican district attorneys since it was created, the seven-member nominating commission has only one Republican. Each of the three attorneys on the commission are Democrats. In the heavily Republican 4th Judicial Distirct (El Paso, Teller counties) — another jurisdiction that has only elected Republican DAs, there are zero members of the GOP on the nominating commission. In fact, of the largest jurisdiction in the state (which include the counties of Adams, Arapahoe, Denver, Douglas, El Paso and Jefferson), Republicans represent only 4 of 35 nominating commissioners. The governor has a hand in picking every one of them.
Gov. Polis has never addressed this glaring and deliberate partisan disparity.
In what is described as a "merit selection" process, attorneys apply to the commission, which meets in secret to decide which attorneys get interviews. The public is not told who applies or how the interviewees are selected. They then conduct interviews outside of public scrutiny and decide in secret which three names they will send to the governor for his selection. The commission's records are considered confidential, may not be discussed outside of their meetings, may only be released by their permission and are destroyed five years after a judge is appointed. There is no publicized confirmation process, as exists with all federal judges.
Once they don the robe, the lack of transparency continues. Courtrooms are open to the public, but not to cameras and recording by the public, unless there is special permission granted, which is relatively rare. There are no publicly and readily available metrics to measure the performance of one judge to another or even to their past performance. We do not get to know who gives bail more than others, who is a light sentencer, or even who has been overturned by appellate courts the most. By design, the public knows less about judges than anyone else appearing on the ballot.
The periodic performance reviews conducted by the Commission on Judicial Performance can be found at JudicialPerformance.Colorado.gov. The good folks who generate them put a great deal of effort and good faith into producing them. Respectfully, their existence is largely unknown to the public and their content is less than illuminating. Go read the reviews of the judges on your ballot. Beyond "meets standards," the two paragraphs touching upon performance reveal little.
The bar to remain a judge is low. Judges appear on the ballot all by themselves. Voters are presented merely with a thumbs up or down option. Despite no opposition, judges need only obtain a bare majority of the vote to retain their positions.
So, how do we choose?
Since ballots have dropped, I have seen a significant number of "Vote No on All Judges" yard signs scattered throughout Douglas and Arapahoe counties. This is an approach even more uniformed than party-line voting. The potentially disastrous consequences of such a campaign make it reckless.
What our state needs is more transparent system for picking, evaluating, retaining and disciplining judges. Until then, Colorado will continue to coin flip its way through the judicial part of the ballot.
George Brauchler is the former district attorney for the 18th Judicial District. He also is president of the Advance Colorado Academy, which identifies, trains and connects conservative leaders in Colorado. He hosts The George Brauchler Show on 710KNUS Monday through Friday from 6 a.m. to 10 a.m. Follow him on Twitter: @GeorgeBrauchler.