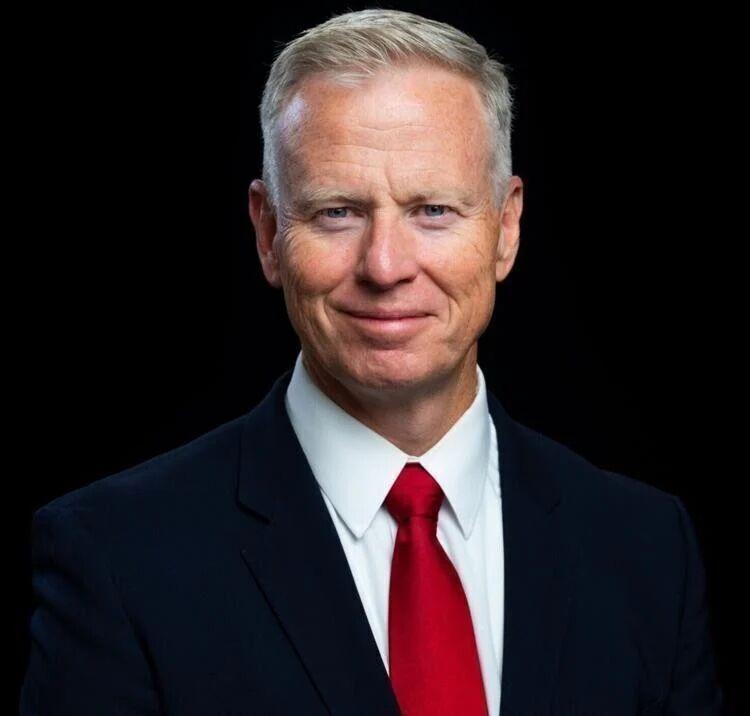 Attorney General Phil Weiser is the chair of the Attorney General's Alliance, an organization that solicits and accepts millions of dollars in contributions from the very corporations he chooses whether to investigate, sue or settle with. He led a "conference" at the lavish $1,500-per-night "Grand Wailea, a Waldorf Astoria Resort" in Maui, funded by these corporations and industry lobbyists who gain greater access to Weiser and other state AGs based upon how much they contribute. Weiser then held a re-election fundraiser at the same Hawaiian resort with the exact same corporate and lobbyist attendees. These are indisputable facts.
Weiser is unapologetic about them. But he will not answer questions about them.
For an AG who covets media coverage more than any in Colorado history, Weiser's refusal to answer the questions of CBS4's Shaun Boyd — who broke the story — personally and on camera is conspicuous and suspicious. The questions he refuses to answer are obvious:
Why do you condition corporate and lobbyist access to you at these "conferences" on their contributing tens of thousands of dollars? Could the conference have been held remotely, or would that have made it less likely they would have made such large contributions? Why did you hold a campaign fundraiser in Maui at the time of the corporate/lobbyist-funded conference? Is it acceptable to you to take re-election campaign money from those you investigate, sue and settle with?
Also, if Shaun Boyd contributed $10,000 to AGA, would you meet with her and answer her questions? How much would it take to get you on camera? A GoFundMe page could accomplish this tomorrow. Would that meeting have to be at a tropical location, or is Denver acceptable?
A true "People's Lawyer" would not participate in an organization that funds lavish junkets with monies paid for by the corporations harming the people themselves. A person of integrity would not lead such an effort, nor would he defend it.
Weiser's office claims he is equally accessible to us regular folks. Test that claim. Call (720-508-6000) and ask for a meeting to discuss his involvement in the AGA.
In advance of the Hawaiian junket, Weiser's AGA produced a 25-page manual for corporations and lobbyists seeking a resort-based audience with Weiser and his fellow AGs. It more-than-winks at AGA's intentions. Page 7, entitled "Attorneys General — Where Do They Go?," lists President Bill Clinton, Vice President Kamala Harris, a former U.S. attorney general, six U.S. senators, three governors and a U.S. Court of Appeals judge. Former Colorado AG John Suthers is not listed; he is only the mayor of Colorado Springs. The only AGs listed are those who attained greater governmental power after being AG. The clear suggestion is that contributions are also investments in future access at higher levels. Weiser has refused to reject the claim that he intends to run for governor in four years. Maybe Maui Phil can get his picture in the 2025 AGA donor manual.
Page 20 lists "AGA Sponsorship Levels" in a check-marked table reminiscent of advertising for internet and cable packages; the more you spend, the more premium access you get. Comcast may have inspired the AGA table, since they were an AGA "Legacy Sponsor"… at the same time Weiser was investigating Comcast for "deceptive trade practices."
Appearance of impropriety, anyone? This looks just like influence peddling, and it is outrageous that our attorney general is leading the charge for it, instead of reforming or rejecting it.
Additional Legacy Sponsors Weiser investigated, regulated, or litigated against include JUUL, Pfizer, Quicken, and Dish, as well as Diamond Sponsor Wells Fargo and others.
The manual makes clear that "(o)nly sponsor organizations are able to register for AGA's Annual meetings." Access to exclusive "invite-only" is limited to those corporations and lobbyists who pony up $50,000. A separate sponsorship package exists for "companies with significant international business interests and operations… internationally." It's only $25,000, which is a relative bargain.
Weiser can find no refuge in the claim that it does not violate any laws. The "appearance of impropriety" standard for all government lawyers is real. It protects the credibility of the office, and the system, from skepticism that it is rigged and that there are two kinds of justice — one for those with means (like Comcast) and one for the rest of us. It prevents the obvious criticism that an attorney cannot be a zealous advocate for a client, while accepting monetary and similar benefits from the opposing party.
Professional integrity and ethics are indispensable qualities of the person who represents us in court against corporate wrongdoers. Those qualities are on your ballot right now. So is transparency and accountability. If there is a legitimate reason for Weiser tainting his office with the appearance of corruption, he should come forward now, before the election has concluded, and make his case. If he can.
George Brauchler is the former district attorney for the 18th Judicial District. He also is president of the Advance Colorado Academy, which identifies, trains and connects conservative leaders in Colorado. He hosts The George Brauchler Show on 710KNUS Monday through Friday from 6 a.m. to 10 a.m. Follow him on Twitter: @GeorgeBrauchler.